The fashion industry is a mecca for artistic and technological innovation, and many luxury brands like Dior are reshaping the shopping experience with immersive technology to break down online shopping barriers. For example, Dior launched 3D AR filters to showcase its 2020 Holiday Make-Up collection. For Dior Fall 2021 RTW Collection, an AR try-on for hats was successfully released. Dior sunglasses virtual try-on for Bobby and Signature Collection were also launched in this summer. Dior sneaker AR try-on is certainly following the latest trends. All of these AR campaigns have achieved higher user engagement, consumer satisfaction, and sales conversion. Today, the guide analyzes how Dior virtual shoe try-on got such a good performance.
Personalize Shopping Experience with Dior Sneaker AR Try-on
Dior has brought digital AR components into its marketing campaigns, adding new layers to consumers' perceptions on buying shoes online and rapidly changing the way consumers interact with the brand. Even during the COVID-19 pandemic, consumers can enjoy a new shopping experience from the comfort and safety of their homes through Dior AR shoes try-on. How does it personalize the shopping experience? See the 5 highlights below:
Digital Purchases Reduce Returns
The 3D shoes allow consumers to see all kinds of details more clearly, including zooming in and out of the product models. Through the visual AR try-on technology in real-time, consumers can easily make better judgments and buy their perfect pair of shoes without troublesome returns.
Contactless Commerce with Virtual Try-on
Dior virtual try-on function, healthier contactless commerce during COVID-19, responds to consumers' desire to eliminate physical contact while interacting with products in a safe environment, which significantly increases user engagement.
No More Embarrassing Shopping Experience
Some consumers will encounter embarrassing situations when trying on shoes in bricks-and-mortar stores, such as the risk of sock holes, smelly feet, or even worse, the visible butt cleavage when bending over to tie the laces, all of which could be perfectly avoided with AR shopping experience.
AR Try on New or Upcoming Sneakers
Many fashion shoe brands will present their new releases both online and offline. A lot of customers are eager to learn more about new sneaker launches, and Dior shoes AR try-on, Gucci sneaker AR try-on, etc., are innovative ways for consumers to experience the new or upcoming sneakers.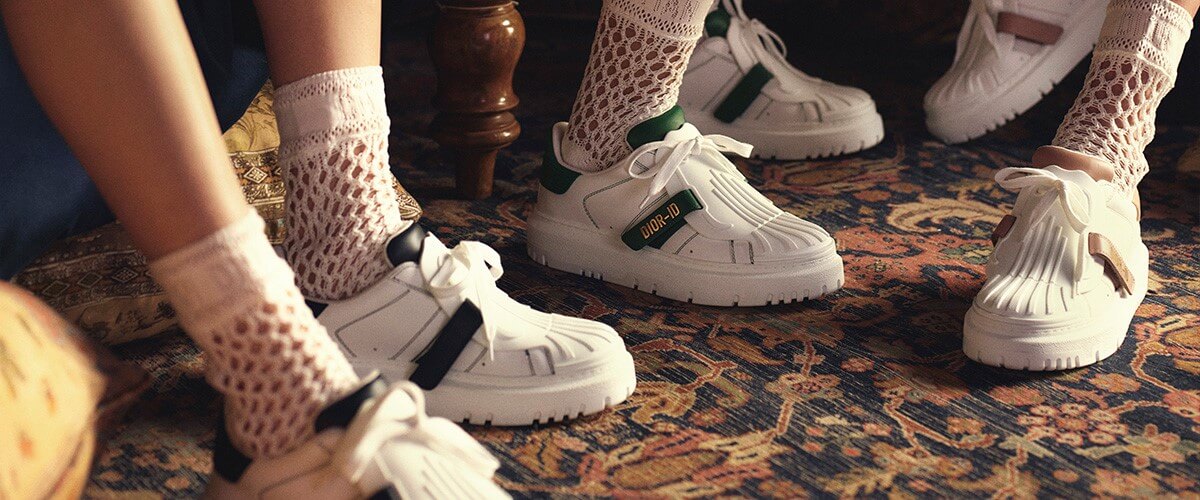 Shorten the Buying Cycle
With AR technology, consumers no longer have to spend more time going to physical stores and trying on a variety of shoes, because they can quickly try them on online and buy them at anytime and anywhere with one click.
Dior Virtual Try-on Makes Shoes Irresistible to Customers
The Dior virtual try-on experience can not only replace the in-store try-on experience, but also make Dior sneaker more accessible to customers who could not find a particular style of shoes in a nearby store. The whole process can be done quite easily, and it can even follow you as you walk or move around, making stylish shoes irresistible to shoppers. Below is a detailed analysis of how it works.
View Sneakers in 3D Effect
All consumers have to do is go to the Dior boutique, select any pair of shoes they like, go through its product details page, and then click on the "View in 3D" button to check all the details. Customers can drag the shoe in 360 degrees and zoom in to see the design from all angles. The quite realistic 3D shoe models highly restore the various materials, such as leather, canvas, PVC, etc., making this shopping experience almost the same as that of in the physical store.
Start Trying on Dior Sneakers Virtually
Simply click on the "AR Try-on" button to point the phone's camera directly at your feet. It is recommended that you keep your feet completely exposed and avoid your camera shake. There are various collections for you to try on, such as Dior-ID, Dior Addict, Dior Geanville, etc. You just need to switch between different 3D models and choose your perfect pair. With real-time foot tracking technology, you can walk or rotate your feet at will, making your try-on experience more immersive.
Even if you want to send a pair of shoes to your boyfriend or husband or father as a gift, directly switch to the Men's shoes in the lower left corner. Once you find the shoes you are most satisfied with, add them to your shopping cart in the lower right corner. Consumers are also allowed to share try-on photos with friends or followers for some valuable advice.
Dior Virtual Shoes Try-on Is a Top Priority for Marketing: Better ROI
Immersive e-commerce successfully engages consumers and guides them to online store. Users are more likely to add Dior shoes to their shopping cart and complete the purchase. In addition to improving Dior brand awareness, AR digital marketing hacks have also helped it reach a broader consumer base, achieve higher sales conversion and ROI.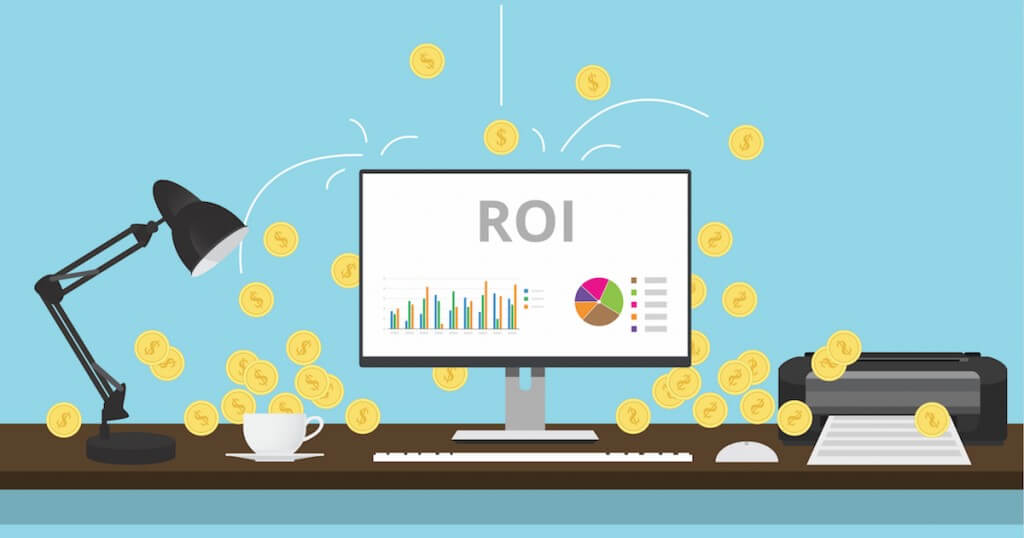 Dior shoes AR virtual try-on also empower potential shoppers to share photos that describe them enjoying the product or promoting the brand message. Therefore, augmented reality creates a powerful social media branding opportunity, encouraging brands that once shunned mainstream advertising concepts to share user-generated content.
The COVID-19 pandemic has made virtual shopping experiences a higher priority, with many consumers unwilling to spend time in physical stores because of safety concerns. According to First Insights, 54% of men and 65% of women said they always felt uncomfortable when trying on products in bricks-and-mortar stores. As the wave of coronavirus infections hit many areas, the shopping malls have continued to experience a sharp drop in foot traffic compared to last year, while e-commerce performance improved significantly, according to Placer.ai. Are you considering a successful transition like Dior? Read on to make it.
Embed AR Shoes Try-on to Drive More Sales in the Digital World
Kivisense is the world's leading AR solution provider and an official certified supplier of Facebook. It not only provides AR virtual try-on advertising service, but also owns Kivicube, a WebAR Authoring Platform, to help users create interactive AR scenarios without coding skills. Its key partners include various luxury fashion brands, such as Gucci, Dior, Pomellato, TTDEYE, etc. Here are four technical highlights for your reference:
AI Deep Learning: Real-time Tracking
Based on AI deep learning, it realizes real-time foot tracking and accurate 3D model fitting, perfectly restoring the try-on experience in physical stores. Furthermore, it also supports face tracking, hand tracking, iris tracking, etc., in real-time. Even if you need to recognize the object, it can still achieve stable tracking through the AI training model.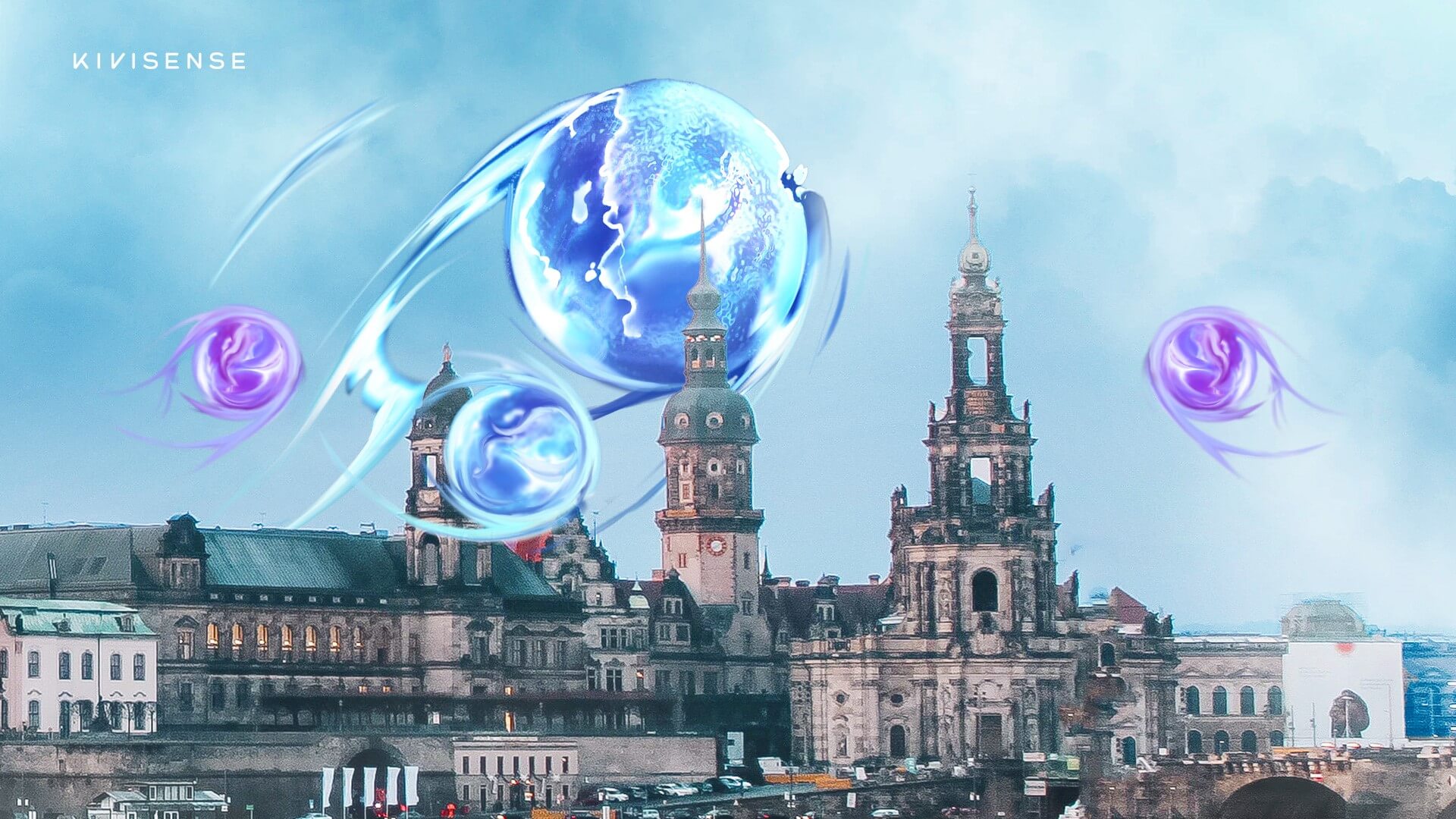 3D Rendering: Ultra-realistic 3D Models
The 3D rendering engine can highly simulate a variety of materials, including leather, canvas, PVC, etc., to make 3D shoes models more realistic, which brings consumers an immersive "AR See Now Buy Now" shopping experience.
Multi-platform Compatibility
Brands can seamlessly integrate Kivisense AR try-on engine into Web, App, EC SaaS Platform like Shopify, etc., to rapidly improve ROI conversion rates through omnichannel strategies.
Easily Manage the 3D Models on CMS
With convenient cloud management platform, partners can upload and manage various 3D models with minimal effort.
Conclusion
Statista predicted that the returning delivery costs in the U.S. would reach $550 billion in 2020. Invesp highlighted that 30% of all products ordered online were returned, compared with 8.89% of products purchased in physical stores. Free returns will only increase companies' supply chain costs, and clothing & footwear are the most frequent returning categories, with unsatisfactory color or style being the main reason for these returns. If brands can reduce these associated risks, they will increase the frequency with which consumers make impulse purchases online as augmented reality shopping is perceived as a faster and more convenient option. Just apply for AR try-on now and boost your business.