As Gen Z increasingly demands technology-driven experiences, AR clothing try-on is crucial for fashion brands to improve the customer journey and user experience. Compared to virtual try-on for shoes, eyewear, etc., it is more complicated and challenging. Through a lot of pilots, investments, and optimizations, realistic AR garments are getting closer to reality. Fortune Business Insights predicted that the virtual fitting room market size will reach $10 billion by 2027. A growing number of businesses are encouraging customers to make quick purchase decisions through "virtual try before you buy" strategies that allow them to see how tight or loose garments are and how they behave when they move around. 
Virtual Try-on Technology Reshapes Fashion and Clothing Industry
Why are retailers revolutionizing their marketing strategies with AR clothing try-on? Generally, consumers are reluctant to buy garments online because they can't touch or view more details before buying. According to the report, 71% of consumers frequently shop with brands that implement AR into the customer journey, which shows that AR technology will reshape all kinds of fashion industries, such as e-commerce, boutique stores, manufacturers, etc.
Increase Sales Conversion Rates and Reduce Returns for E-commerce
Innovative try-on technology helps create exciting and impressive online shopping experiences that enable consumers to make more satisfying purchase decisions quickly. Consumers can freely explore 3D clothes, try on various garments anytime and anywhere, and customize products based on their own style, which significantly improves sales conversion rates and repurchase rates of e-commerce. According to McKinsey, 70% of returns are due to poor fit or style, so providing consumers with hyper-realistic try-on effects will greatly reduce return rates.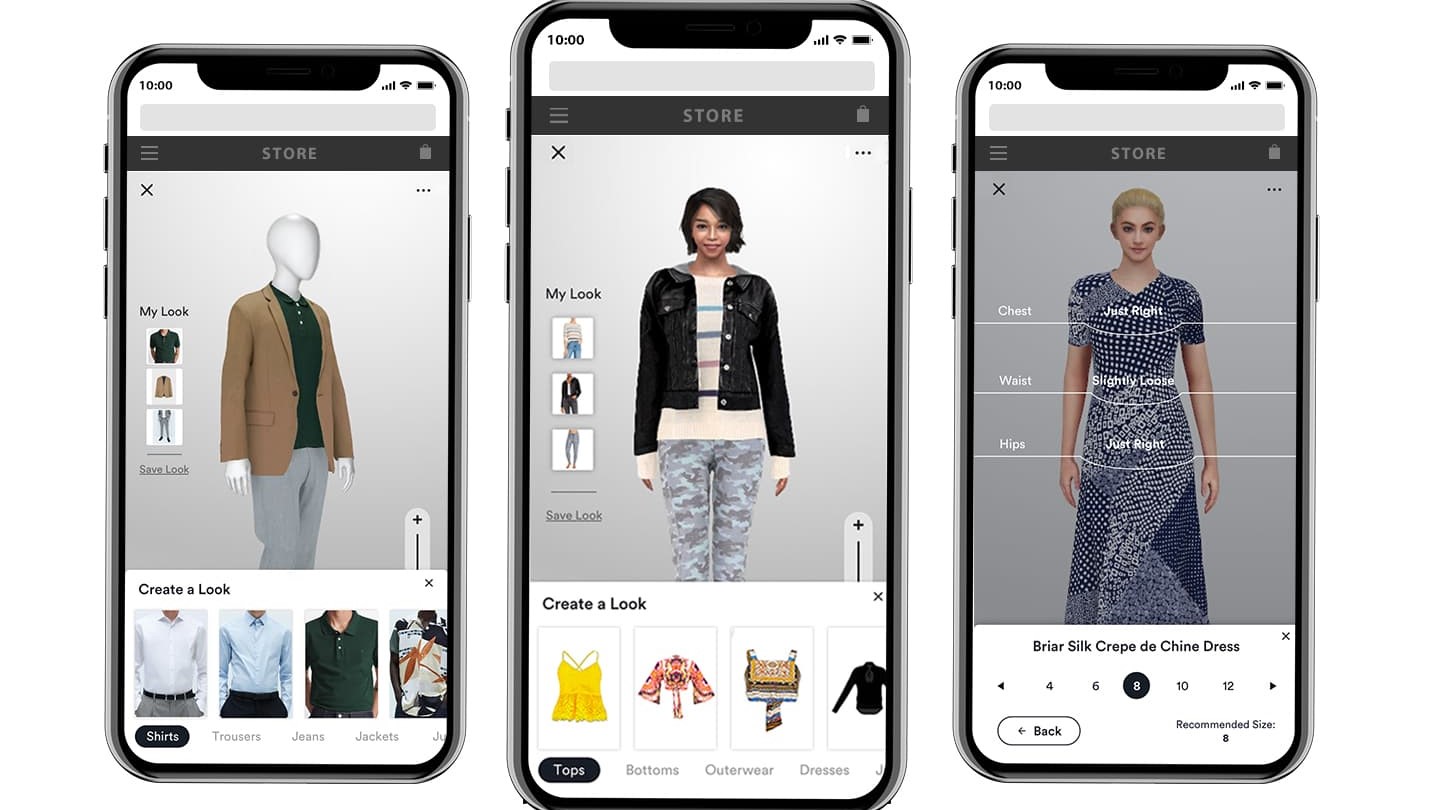 Streamline the In-Store Shopping Experience and Improve Brand Loyalty
AR try-on solutions have great potential to streamline the in-store shopping experience. With smart mirrors in the boutique store, customers can effortlessly try on clothes, change styles, colors, and patterns without undressing. Our busy lifestyles mean that we have less time to shop around. The in-store virtual try-on clothes will eliminate the core of finding a size, waiting for a fitting room, and undressing, which will not only increase sales, but also encourage customers to repurchase products and promote brand loyalty.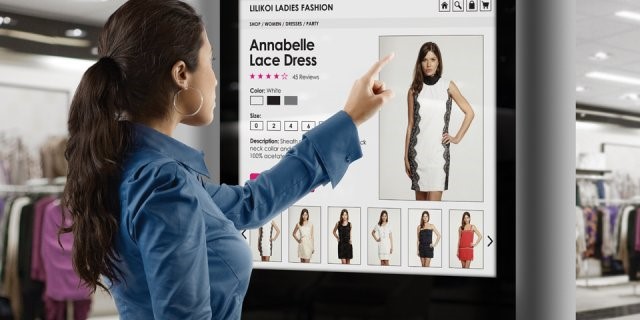 Optimize Manufacturing and Distribution for Fashion Manufacturers
AR clothing try-on solutions create accurate digital representations for each consumer through body scanning technology, helping manufacturers better understand their customers, accordingly design future garments, and distribute them effectively according to the needs and desires of consumers in any given area.
Top 3 AR Clothing Try-on Showcases You Can't Miss
Combining the ability to view and try on products in the boutique store with the convenience of e-commerce, virtual try-on provides consumers with an innovative, omni-channel shopping experience. Many brands are exploring the potential of AR technology to increase sales, reduce returns, and streamline the customer experience.
Kivisense Feasible AR Clothes Try-on
Kivisense feasible AR clothes try-on solutions can be embedded into multiple platforms, including the Web, App, Shopify, Boutique store, etc., enabling consumers to see the style, fit, shape, and size of garments before buying. With real-time AR body tracking, consumers can experience the perfect try-on effects even when they walk around or stand in various poses. You might also be amazed by these highly restored materials because they look exactly like those in boutique stores.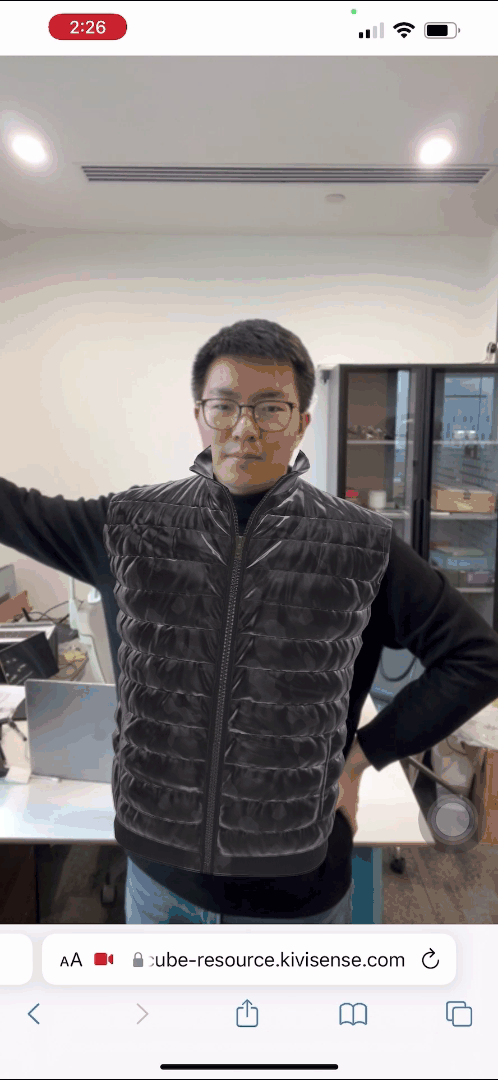 Kivisense takes advantage of new technologies, including 3D body mesh technology that maps the garment onto your body, and cloth simulation that helps clothes respond as if affected by gravity. They help many brands greatly enhance customer engagement and sales conversion rates through immersive shopping experiences.
Farfetch: Virtually Try on Off-White Collection
Gareth Jones, CMO of luxury fashion retailer Farfetch, said the company was eager to test something that allows consumers to try on products at home and makes the digital shopping experience more compelling. They launched an AR clothing try-on tool that allows users to virtually try on Virgil Abloh's Off-White jackets anytime, anywhere. Featuring voice-enabled controls, consumers can easily try on garments with 40 different voice commands. When they find the perfect one, they can share it with friends and complete the purchase with one click. This is much more personal and unique because it's all about sharing content among friends, with a greater emphasis on direct messaging rather than public sharing.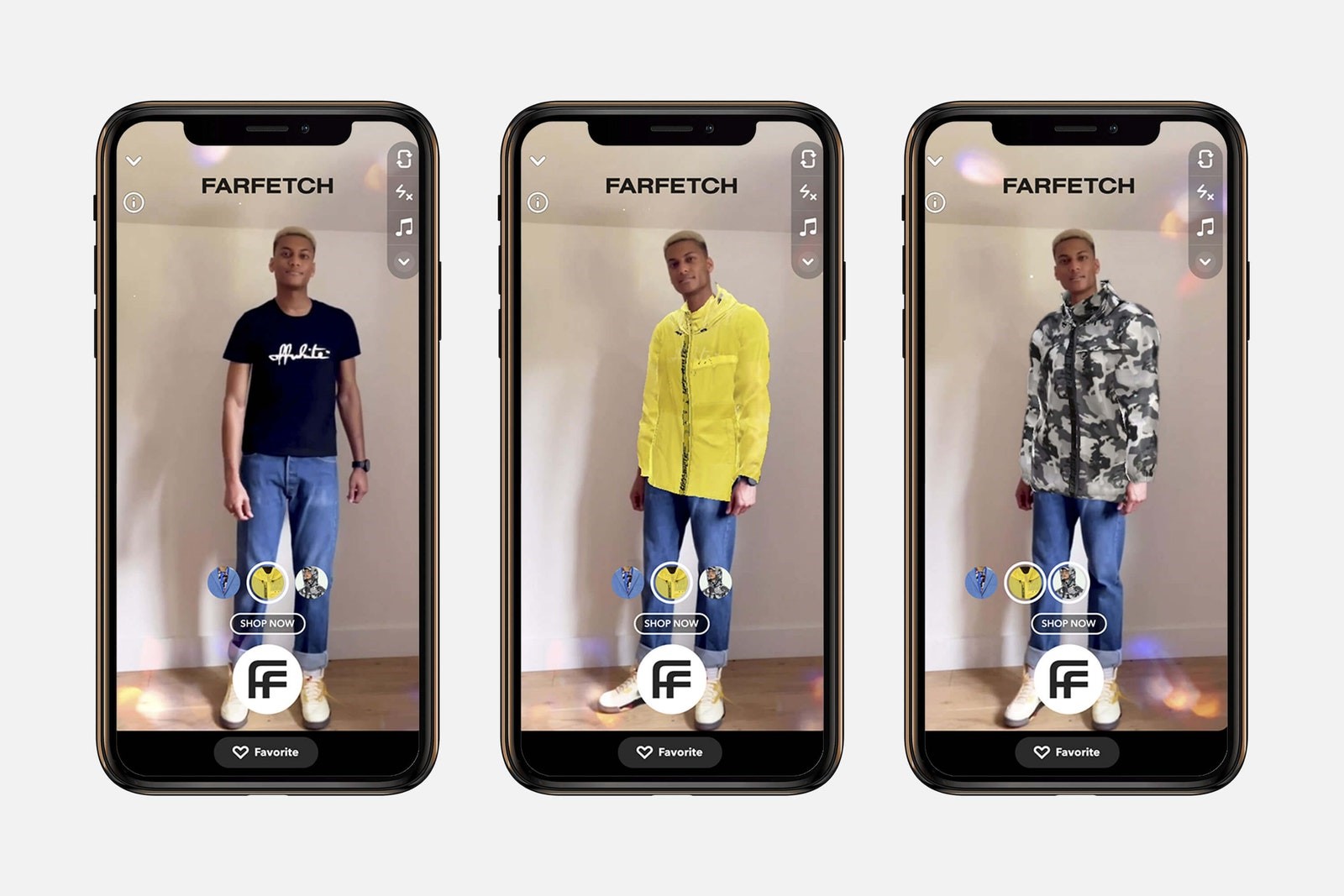 Kohl's Augmented Reality Virtual Closet
With the launch of Kohl's s Augmented reality virtual closet, consumers have the opportunity to choose their favorite style from a curated assortment of Kohl's products. When they find a look they like, they can make a purchase at home. Kohl's Virtual Closet showcases its top spring styles, sports, and athleisure items. In the latest iteration, users can find style inspiration by mixing and matching an assortment of Levi's products to create trendy outfits. Customers can also try on Levi's Trucker jackets virtually and take photos to share with friends. With AR technology, Kohl's has deepened its relationship with Gen Z customers and improved sales conversions rates.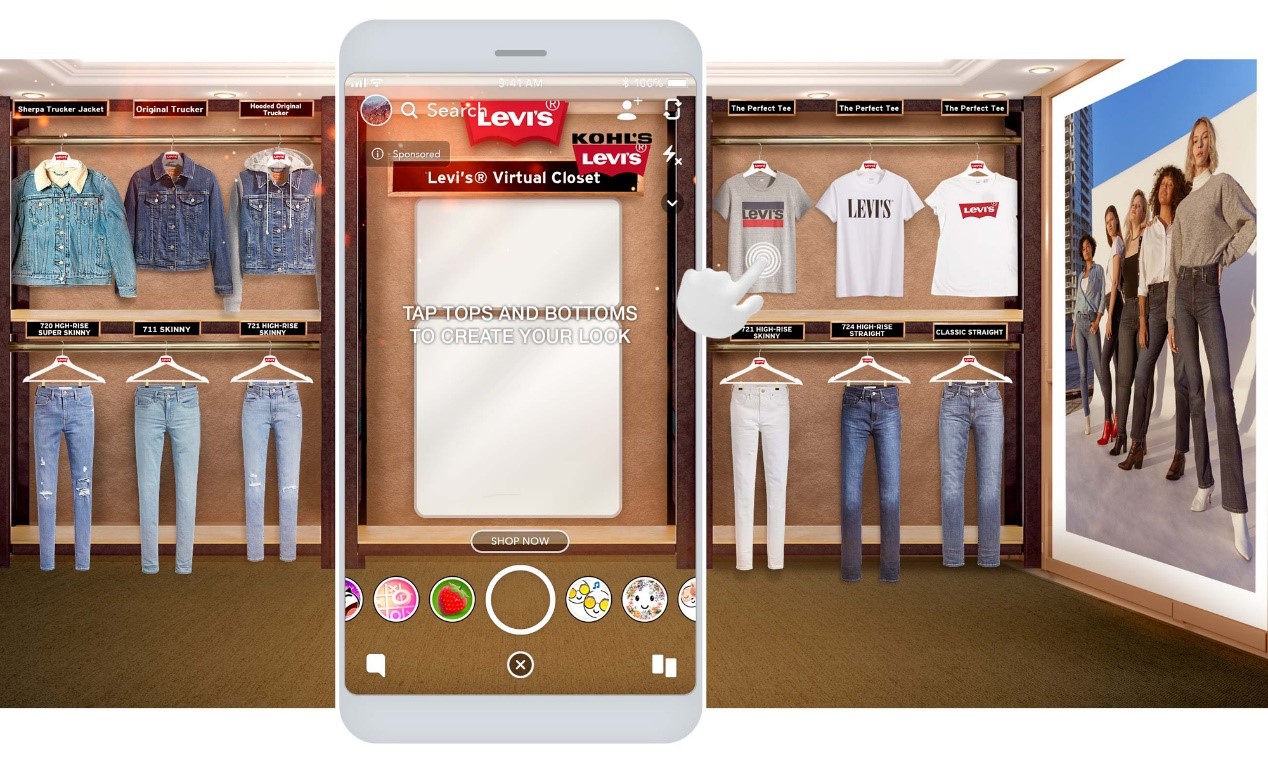 Conclusion
Shopping for clothes is more than a transaction, but is a better experience, one that is more immersive, connected with your friends, and emotional. Virtual clothes try-on will not only increase buyer confidence, but also build long-term loyalty to the brand and the enterprise, and improve the re-purchase rate. In the wake of lockdowns and retail doomsdays, AR and AI become essential to not only help fashion brands survive but thrive.