Nowadays, most computers and smartphones support AR, and its popularity keeps growing every day. This is why purchasers find virtual try-on solutions for jewelry to be very appealing and simply accessible.
What is Jewelry Virtual Try-On
The jewelry virtual try-on, like other try-on solutions, is a feature that allows customers to try on jewelry items using any camera-equipped device. This function, which uses Augmented Reality (AR), allows them to visualize how a certain piece might appear on them before purchasing it.
Doesn't it sound promising? Here are some of the reasons why your jewelry firm should offer a jewelry virtual try-on. Keep scrolling!

How Virtual Try-On Jewelry Work
If you're a customer, all you have to do is click the "try on" button on the jeweler's product page, turn on your camera, and you're ready to go. If you're a jeweler, you receive more than simply a jewelry virtual try-on tool. Kivisense enables you to generate public or private shareable try-on links or a QR code that you can send to customers for a more personalized shopping experience. Recipients will just click the Link you sent to try on the item.
Select & Explore
Pick jewelry items to observe them in detail with a 720-degree view
Try On Instantly
Point the device's camera at a specific part of your body for a hyper-realistic try-on experience.
Share & Purchase
Post photos and videos of your try-on jewelry to social media and then purchase the real one.
The Benefits of Virtual Try-On for Jewelry
The most significant advantage of using the Jewelry Virtual Try-On function in your shop is increased sales and conversions. Customers can envision how jewelry appears and make faster purchasing selections.
Enhanced Conversions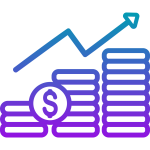 Increased engagement and personalization drive your revenues and sales to a greater level.
Higher Customer Satisfaction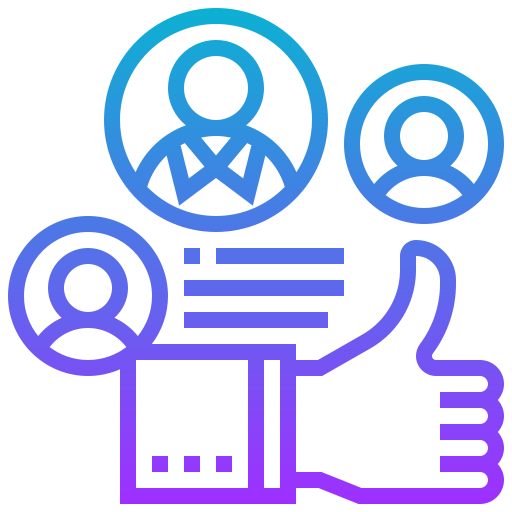 Exceed customers' expectations by providing them more assurance about the jewelry and how it will look on them.
Omnichannel Integration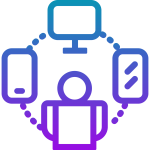 Jewelry Virtual Try-On can be placed into your brand's website, e-commerce site, mobile app, and in-store fitting mirror.
Higher Engagement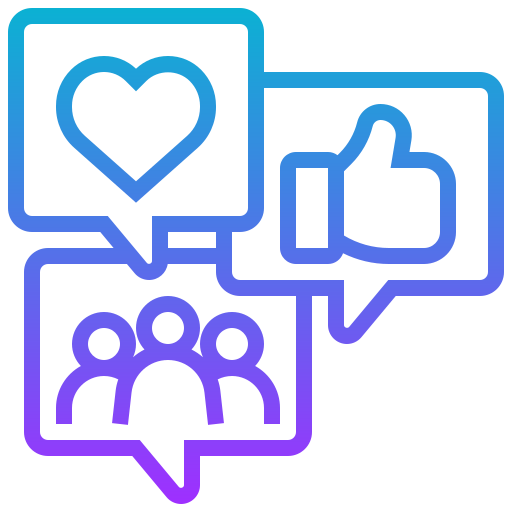 Maintain customer engagement across platforms with VTO jewelry solutions and watch your business thrive.
Competitive Edge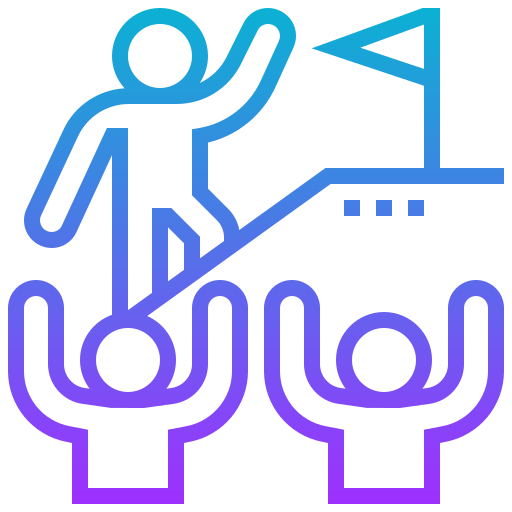 Adoption of cutting-edge tech to create a digital competitive advantage for your jewelry brand and outperform competitors.
Personalized Fitting Experience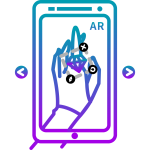 Provide a personalized fitting experience based on an individual's preferences.
For brands, when it comes to marketing and sales, a virtual try-on may significantly impact outcomes. Whether it's a tailored app or a smart mirror in a physical store, a virtual try-on gives customers a realistic, personalized product presentation in a matter of seconds. Customers may rapidly test out hundreds of jewelry pieces and even receive recommendations for related jewelry, which boosts sales. It can also assist in lowering the expenses associated with returns of items when customers are increasingly making purchases online and being cautious with every personal interaction.
For customers, making purchasing selections is made much simpler when allowed to try on the desired jewelry pieces, particularly when shopping online. Knowing how the desired jewelry pieces would fit them improves their likelihood of making and enjoying the purchase. This improves and personalizes the user experience overall. Additionally, it is simple for people to like, comment, and repost jewelry items on social media and share them with their friends and followers. Customers are more inclined to purchase from the same brand again as a result.
Hyper-Realistic Try-On for AR 3D Jewelry
The 3D jewelry model supports high-resolution textures and material reflections, providing the most realistic appearance for virtual earrings, rings, necklaces, bracelets, etc. Simulated motion physics, rigid body dynamics, and occlusion culling technology ensure that 3D jewelry behaves completely naturally.
Accurate real-time automatic face tracking provides users with a hyper-realistic AR try-on experience, virtually recreating the AR try-on experience for your customers.
The virtual jewelry try-on experience allows you to try on jewelry in multiple positions such as the neck, face, ear, finger, and wrist. In real-time, users can match accessories in various positions.
Rings
Simply accessing the camera allows for a seamless, real-time, accurate fitting experience on bare fingers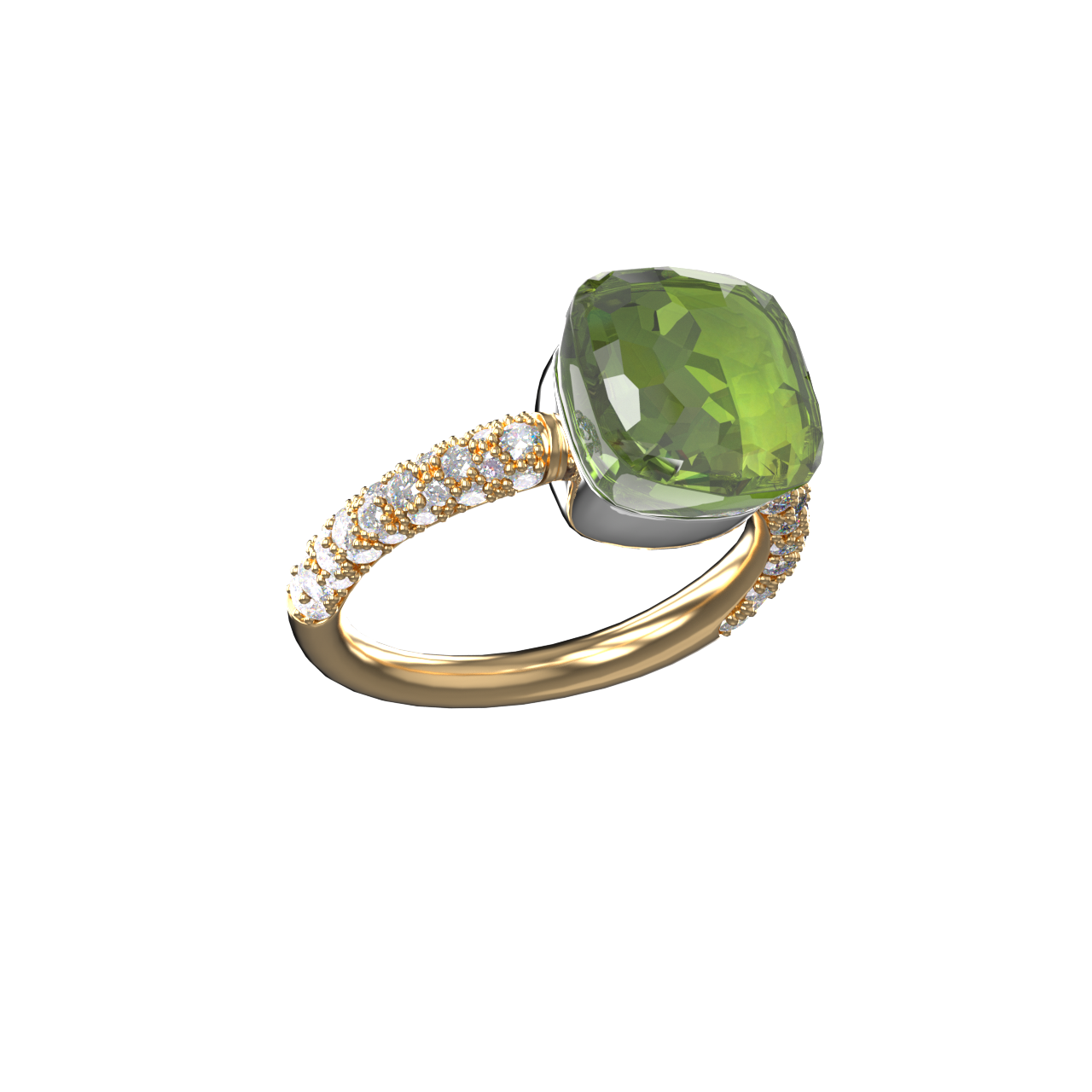 Earrings
Ultra-precise fitting of all types of virtual earrings on the ear's lobe and helix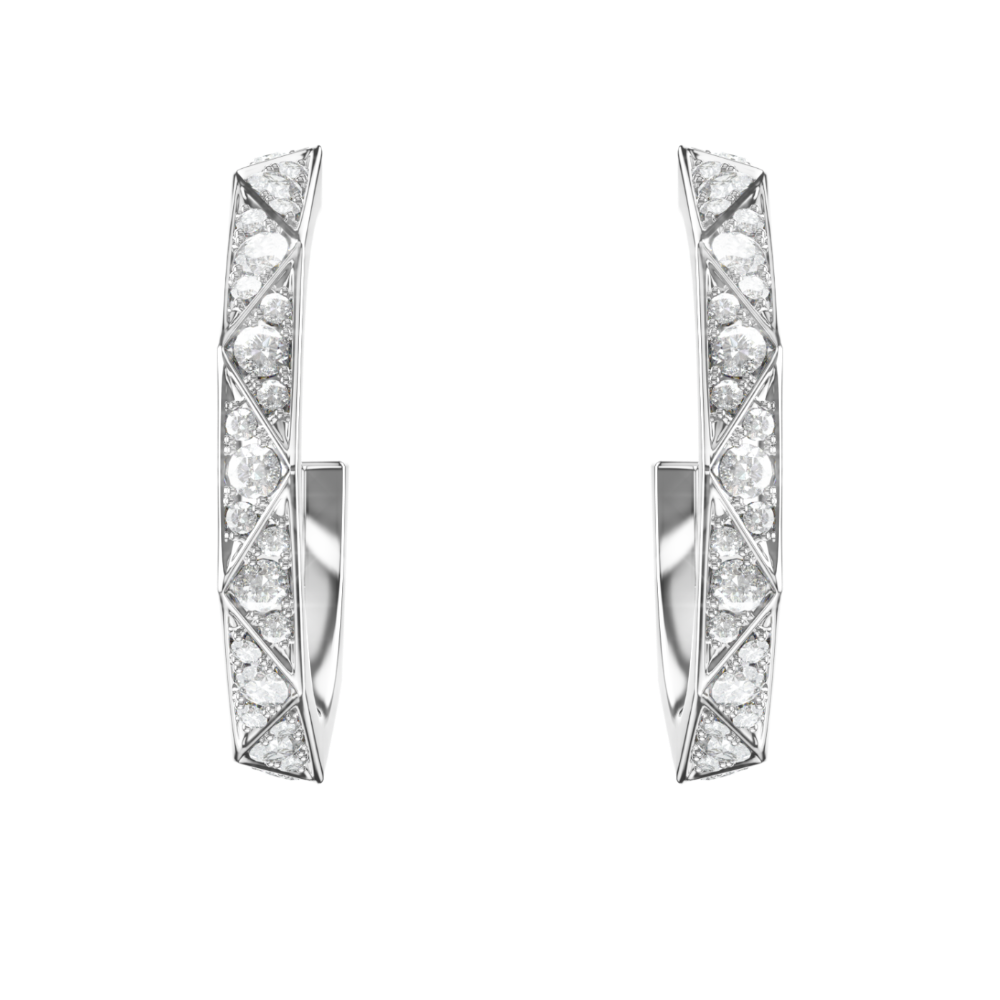 Necklace
The Necklaces placement Automatic Tracks your features as you move or change camera angles.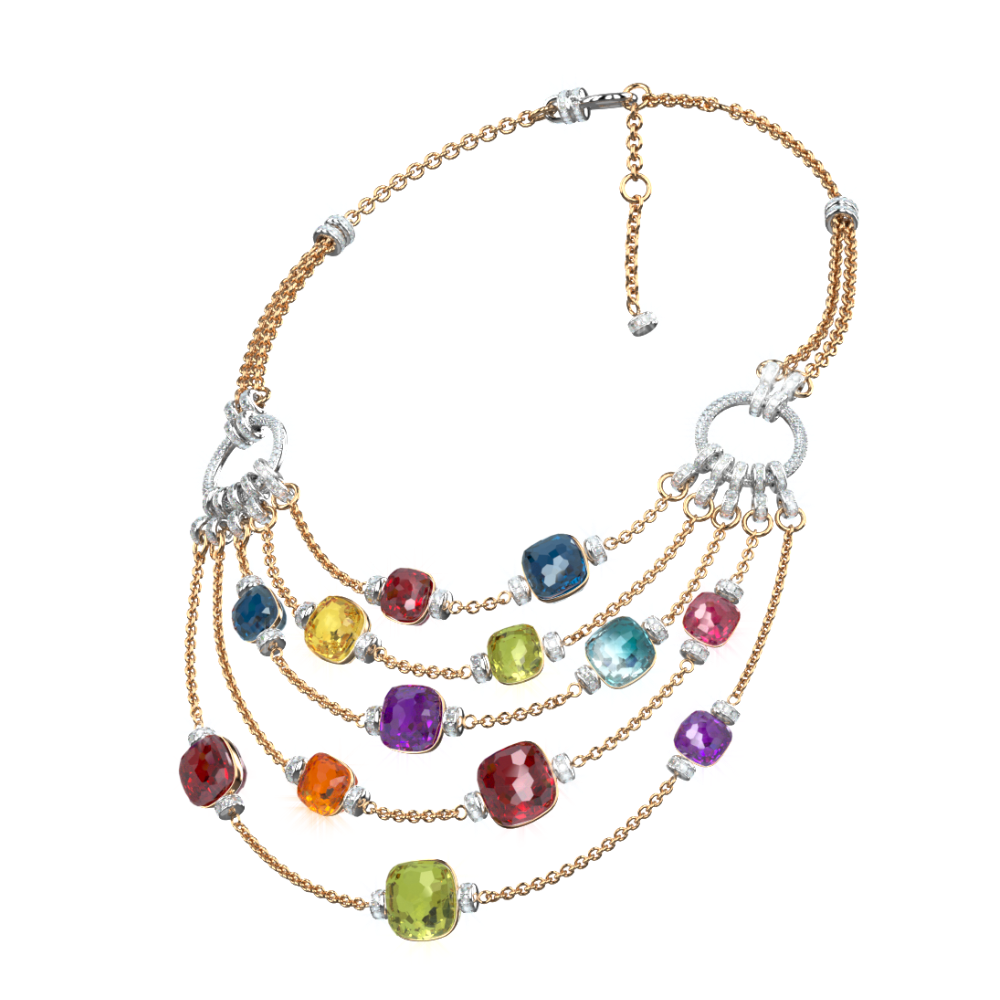 Watch/Bracelet
Perfectly on bare wrists, with full hand-movement support and instant motion response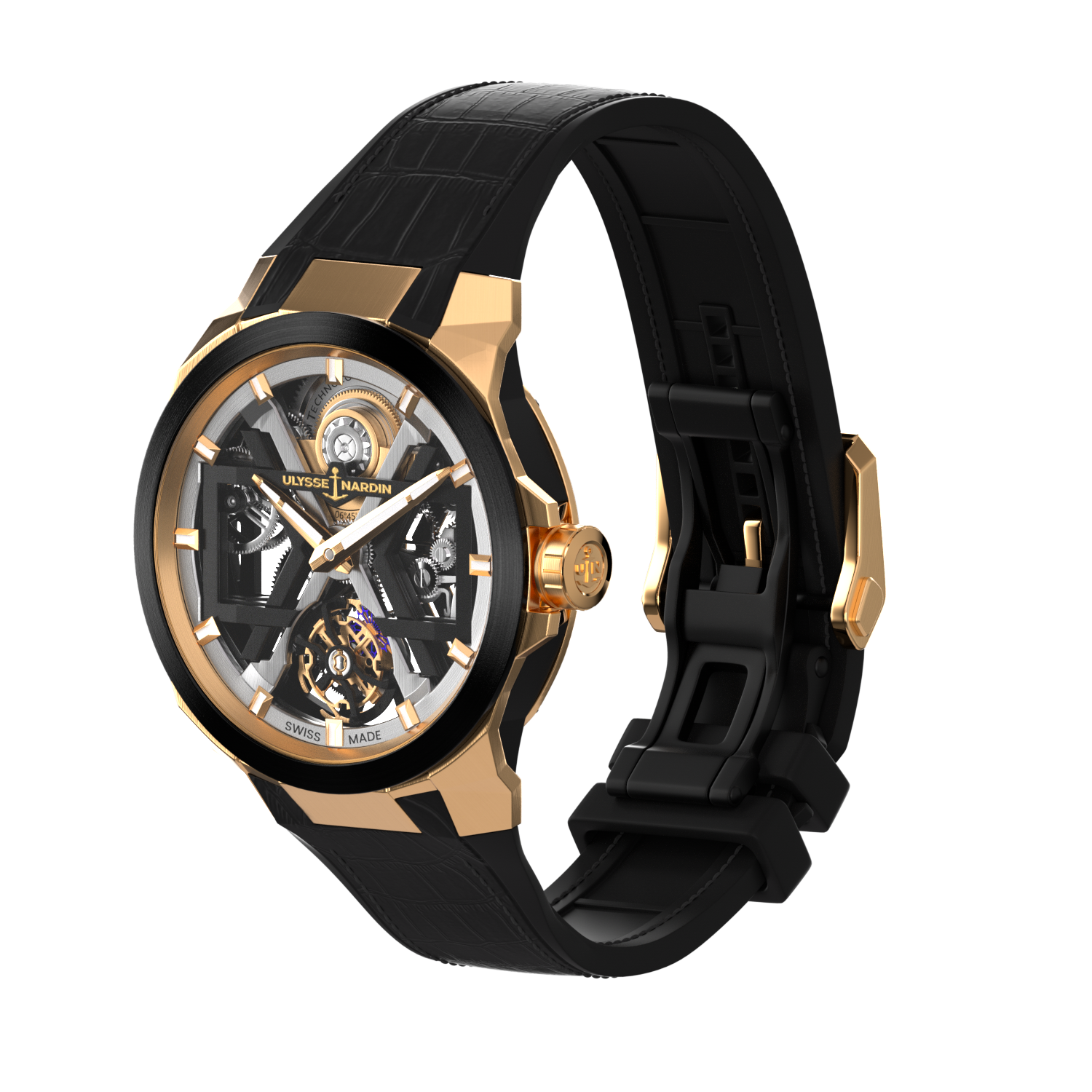 One Virtual Try-On Solution Supports Omnichannel
Highly adaptable solution that supports print materials, web, and mobile apps, boosting business' omnichannel strategies and enabling any smartphone users to virtually try on jewelry pieces anywhere.
Cross-Platform Virtual Try-On Support for E-commerce
Our leading Virtual Try-On tool can be embedded seamlessly into your site and gives customers the confidence to purchase online. The 3D jewelry can be virtually tried on by users right on your website, e-commerce platform, and e-shop like Shopify by placing the try-on button or QR code on the product page. Both desktop and mobile web browsers are fully compatible with the solution with seamless support for all major browsers on macOS and Windows platforms, as well as for iOS and Android devices.
In-Store 3D Virtual Jewelry Try-On for Retail
With Kivisense's upstanding virtual try-on solution for retailers, retailers can now enable virtual try-on on digital versions of their jewelry both inside and outside of their stores in making contactless selections. Customers can also use an in-store smart beauty mirror with the customized jewelry try-on solution to virtually try on 3D earrings, rings, necklaces, bracelets, and many other pieces of jewelry in real-time.
5 Best Examples of AR-powered Virtual Try-Ons for High Jewelry Brands
Customers benefit from virtual try-on jewelry throughout the contemplation stage of their trip. The cases powered by Kivisense that follow will demonstrate how AR-assisted try-before-you-buy raises awareness and sales. It's definitely something to think about for your brand. The instances demonstrate that the technology is only improving as platforms and AR providers compete to offer the most realistic and user-friendly visuals.
Graff, the iconic British jewelry brand, was also the first to experiment with the AR jewelry solution. Users may see several series of Graff items in 3D, and AR try-on in all four main categories of jewelry, including rings, necklaces, bracelets, and earrings, through the Graff e-commerce platform in Tmall, to achieve the impact of efficient and accurate try on of various categories of jewelry. Thanks to Kivisense, the 3D rendering engine can accurately recreate precious metals, diverse gems, diamonds, and other jewelry materials, and digital jewelry may be completely visualized to 95% of the original.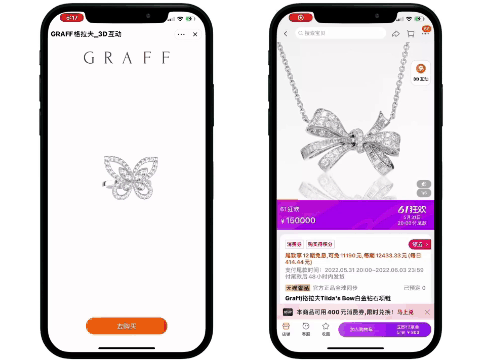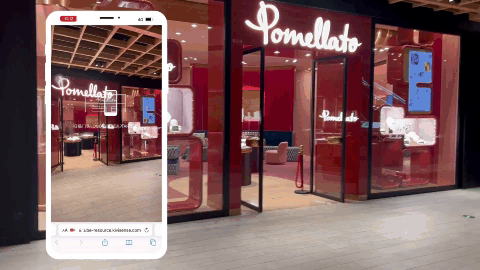 Pomellato AR jewelry try-on demonstrates the fascination of digital marketing while driving omnichannel sales. The augmented reality jewelry try-on can be seamlessly integrated into the organic flow of Pomellato's official website. Customers can obtain more precise information than a basic image, as well as an immersive view of how rings or necklaces look on them. Furthermore, Virtual Jewelry Try-on in Pomellato App is another industry endeavor that seeks to take buyers to explore its excellent design. Users may install Pomellato on their devices by searching for it in the Apple Store or Google Play. Smart mirror try-on jewelry at Pomanto shop reduces part of the time-consuming. Customers can browse their favorite styles and virtually try them on, just like on the Web or App. (Related: Pomellato AR Jewelry Try-on Drives Omnichannel Revenue Growth)
Bvlgari created a new ar try-on feature during the holiday to make it easier for shoppers to get highly suitable valentine's presents without leaving their homes. Customers may try on the divas' dream necklace by clicking the try-on button. With human body tracking tech, the necklace can be worn at a suitable place on the user's neck and presents a very real physical effect based on body movement, creating an immersive ar jewelry trial-wearing experience that effectively increases the consumer's confidence in purchasing. When a user selects the shooting button, they may DIY customize the created selfie poster with Bulgari-themed stickers. They may share with their friends, which increases shopper confidence and sales.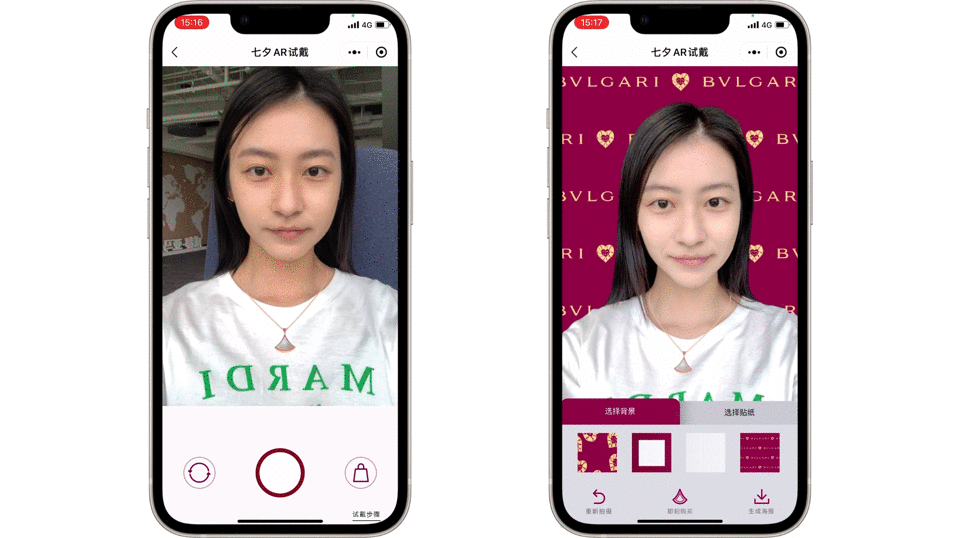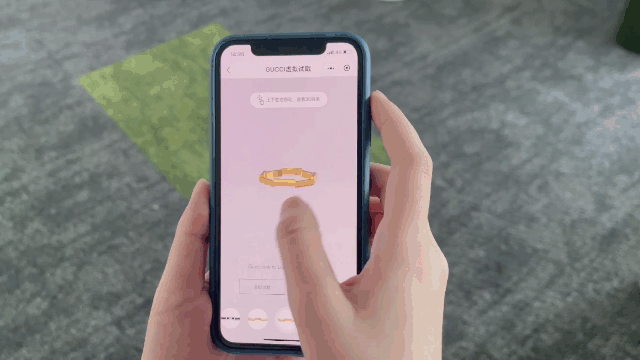 Gucci's AR try-on trial experience extends from shoes to jewelry. In April, Gucci debuted the AR virtual jewelry try-on experience on its eCommerce site and Wechat Mini-program, which assisted consumers in selecting Gucci jewelry items in completely visualization of the jewelry pieces and achieving sales transformation using a new kind of "3D + AR". Furthermore, Gucci created the AR finger circumference measuring experience, which allows consumers to measure their finger circumference online with only one card and pick the proper size ring, greatly increasing customer engagement and confidence. (Related: Gucci Jewelry AR Try-on Digitizes the Shopping Journey)
For a real-time AR Bracelet/Watch try-on, the 3D model must be able to identify moving wrists and hands and work on a wide range of hand sizes. When compared to the facial, the hands are comparatively difficult to track. Kivisense completely solves this problem and empowered Cartier to unveil the virtual trial feature of the Pasha de Cartier Watch and LOVE bracelet, as well as the realistic and seamless AR try-on for watches. With a single click, users can also view 3D models of items and change the color of watch bands and bracelets in real-time to see how they look when they are worn.
Leave Your Customers Wanting More with Jewelry Try-On Solutions
The demand for Jewelry Virtual Try On is increasing, and most online Jewelry businesses will soon implement this technology to improve the buying experience of their customers. It is the future of shopping, and customers will have a more refined shopping experience with many new features.
As you can see, virtual try-on simplifies jewelry purchasing. When someone sees what a necklace or engagement ring would look like in real life and in real-time, it is not only impressive but also rather persuading.
It's an excellent moment for individuals who manage an online Jewelry business and wish to establish themselves as a distinct brand. What are your thoughts on the Virtual Try-On Jewelry experience? Contact us right now!
Three Easy Steps for the Win!
Tell Us About Your Needs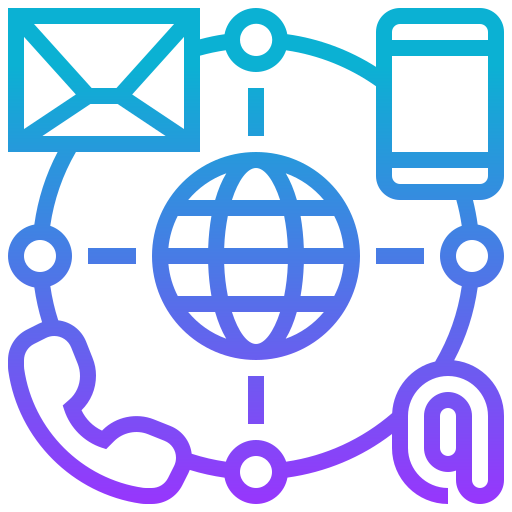 If you have a vision, don't hesitate to contact us or build up your product via our self-service dashboard.
Speedy Integration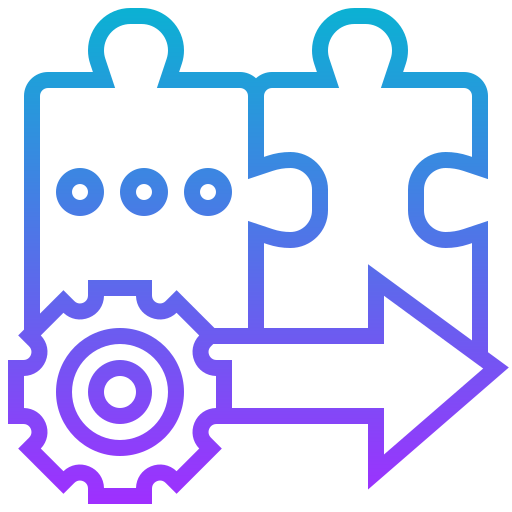 Kivisense will be integrated into the platform of your preference, the one that best meets your business needs.
You're All Set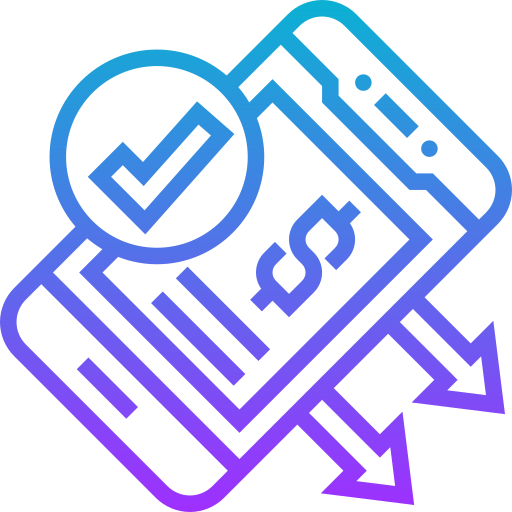 Congratulations, you are now ready to provide your consumers with an upgraded virtual try-on experience.