Statistic reported that the global automotive AR and VR market would reach about $673 billion by 2025, with a compound annual growth rate of 175.7% from 2018 to 2025. With heavy investments in AR in automotive industry, brands are undergoing a rapid digital transformation aimed at revolutionizing customer experience and standing out from the competition. Nearly 70% of customers also expressed willingness to access various stores with AI-based technology. Vehicle brands are leveraging this trend by launching a variety of immersive digital campaigns, such as car 3D view, SLAM AR object placement, virtual test drive, etc., to attract a wider consumer base and increase sales conversion rate.
Mercedes-Benz EQA/EQB 3D Exploration – 3D Model Car 360 View
Mercedes has unveiled the new EQA and EQB, all-electric compact SUV, for a new generation. With distinctive design elements, the EQA and EQB stage an electromobile lifestyle. Featuring an electro-design aesthetic with corners and edges, and the AMG line, they interpret Mercedes-EQ's progressive luxury. Equipped with an MBUX multimedia system, all-digital instrument display, intelligent driving assistance system, etc., consumers can enjoy a new driving experience intelligently and intuitively via the large, high-resolution screens. To make more customers delve into the world of the EQA and EQB, Mercedes-Benz has introduced an innovative 3D car 360 view.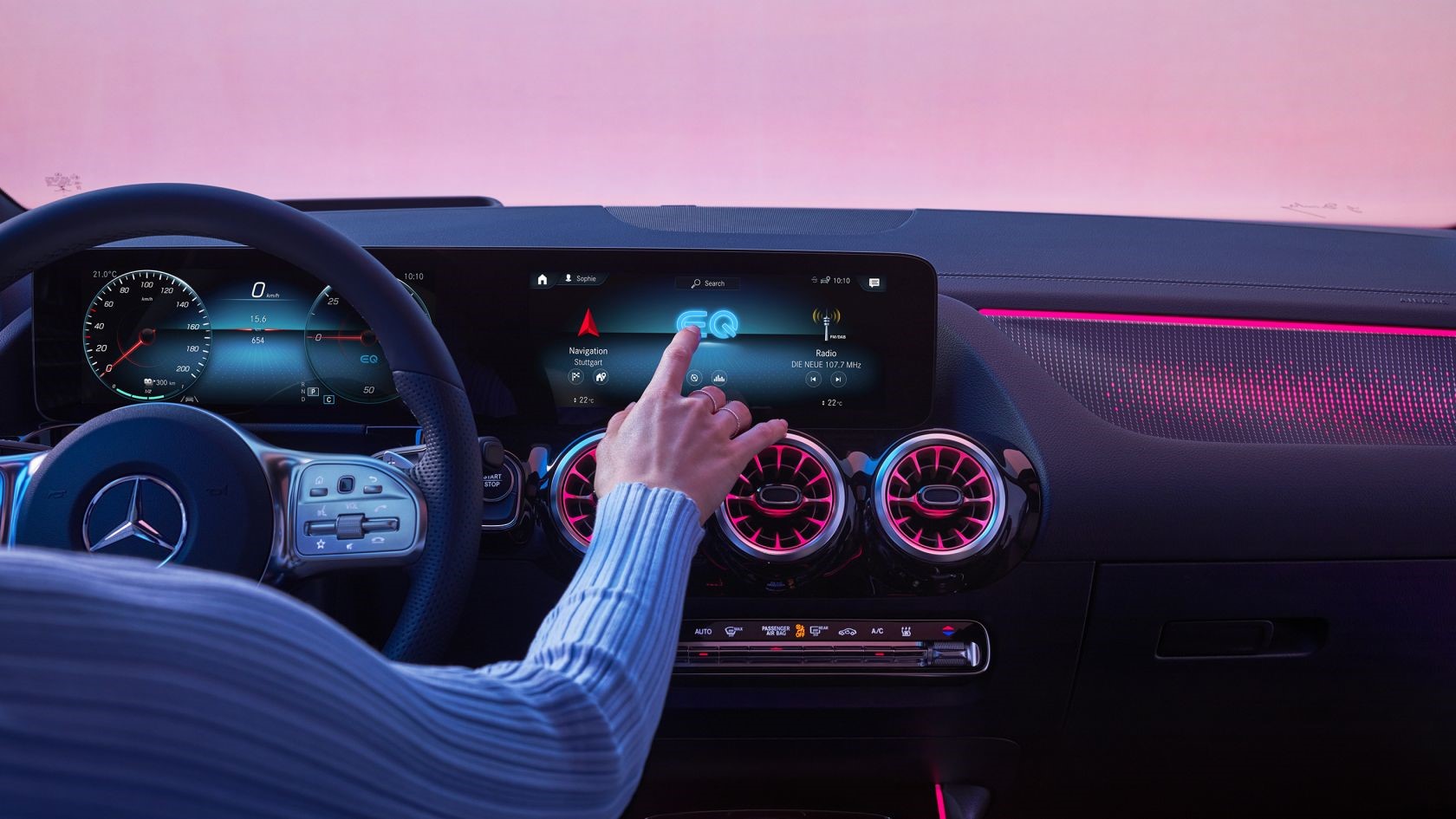 With visual 3D vehicle models, customers and prospective buyers can explore the highlights of the new series and immerse themselves in their desired vehicles in a completely new way. These advanced digital marketing hacks are helpful for consumers when shopping for a new vehicle, as they can not only view the outside of the car in 3D, but also the interior, then stimulating their purchase decision.
Users can drag the model to view the exterior and interior in 360 degrees, or zoom in to see more details. Freely open and close the car doors, sunroofs, trunks, etc., and digitally explore views from all angles. Mercedes-EQ's signature appearance, including panel grille with central star, AMG line, light-alloy wheels, light strips, etc., are highly replicated, creating an experience comparable to offline shopping. Customizing different colors is also available for users to find the most satisfactory one and book a test drive with one click.
There is also an all-round interior view of EQA and EQB. Through high-precision 3D rendering technology, its MBUX multimedia system, ambient lighting, and other designs showcase the beautiful details and functions inside the vehicle. The surface pores of fabrics and materials used on even the smallest parts can be realistically shown. That's why the digital experience can encourage users to book a test drive directly after viewing the car in 3D.
SLAM AR Object Placement – Place 3D Vehicle Models in the Real World
For an AR campaign to be truly immersive, it must be grounded in our physical reality. Leveraging SLAM is the best way to achieve this goal, as its algorithms constantly analyze visual data to seamlessly merge physical and digital reality. In addition, combining the flexibility of WebAR with the immersion that SLAM brings can make AR creation toolkits very powerful. That's why many car brands have adopted this technology to enhance their customers' shopping experience.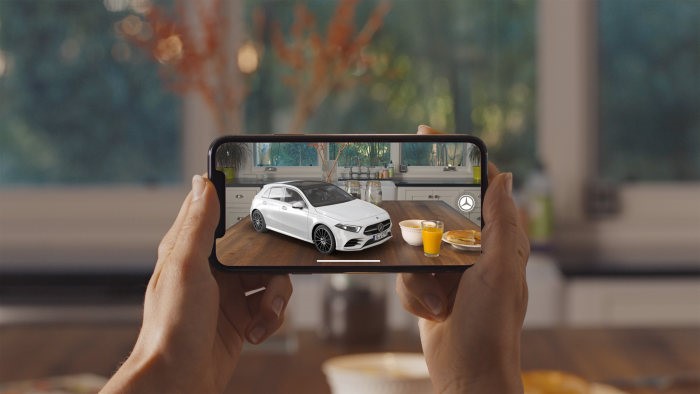 With WebAR SLAM, users can place 3D vehicle models on any flat surface to evaluate how the car looks and fits in their garage or in front of the house. They can also freely switch colors, scale the car to different sizes, or walk around the car to find the perfect one. For users, the visuals do not appear floating in mid-air, but are naturally "anchored" within their environment. Through this immersive digital experience, brands can encourage users to book test drives faster and then drive unbelievable sales growth.
Virtual Test Drive with VR and AR – More Engagement & Sales
Users won't buy a car without taking it a try first. As consumers' purchasing behavior changes, they are more likely to immerse themselves in the experience of a particular model without leaving the dealership o their home. That's where a virtual test drive comes in.
Virtual reality is one of the popular options. With VR headsets, these test drives allow customers to view the inside and out of the car, access a variety of models, or move virtually on tracks designed by the brand. While VR can work outside of showrooms, especially with cheaper and more accessible headsets, the value of the equipment needed for the full experience means customers have to go to a dealership for a virtual test drive.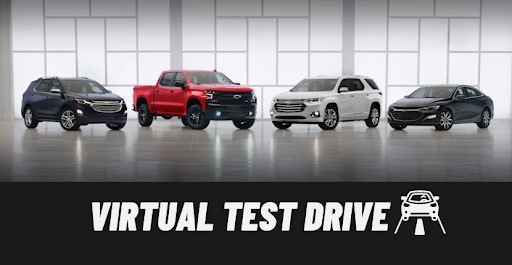 Actually, an AR-based test drive is a more innovative approach that can be implemented from any location. With AR, users can place a virtual vehicle in the real world and have a closer look from their phone without any professional equipment. Experience realistic engine sounds and driving simulations by controlling 3D vehicle models through the UI buttons on the screen. More importantly, this can be done at home or wherever you want, which has become even more appealing in the wake of COVID-19.
Conclusion: Breakthrough Sales with Reliable AR Solutions
A survey of 11,000 global customers showed that 64% prefer to complete their entire transaction of buying vehicles online, while millennials now make up 40% of new car buyers, and only 12% visit dealerships for research. It all seems to point to a changing customer experience. AR/VR in automotive industry will allow brands to quickly breakthrough sales.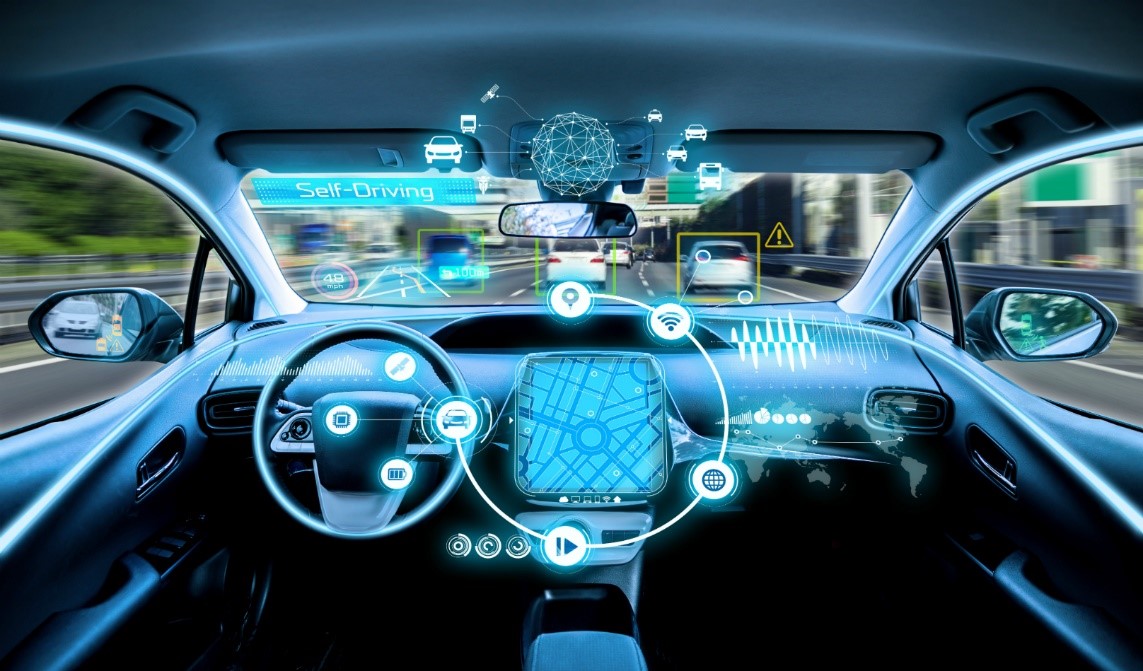 Kivisense, a Sino-French joint venture focused on AR and VR solutions, has helped many partners achieve better engagement and sales growth, such as Gucci, Dior, Valentino, Canada Goose, Pomellato, TTDEYE, Ernst & Young, Redmi, Mercedes-Benz, etc. Its business mainly covers two aspects, one is AR try-on, and the other is Kivicube WebAR Authoring Platform. Through its real-time AR algorithms and high-precision 3D rendering engine, it provides customers with immersive virtual try-on scenarios that highly replicate offline shopping. Partners can also use its visual editing tool, Kivicube, to create amazing AR scenarios in less than five minutes without any code.