Pop-up retail, also known as pop-up store or flash retailing, is a trend of opening short-term sales spaces that aim at reaching a wider audience and selling more products. With the increasing demand for new technology among young consumers, AR pop-up stores have become an important digital marketing strategy to present new products and get closer to consumers. Many luxury brands are testing the post-pandemic physical retail environment with pop-up concepts focused on AR digital capabilities. As it turns out, this engaging interaction is reshaping physical spaces with immersive experiences, which rapidly increases engagement and omni-channel sales growth for boutique stores.
Maximize Customer Experience and Retention with Offline AR Pop-up Stores
Whether driven by a growing focus on social media or a desire for innovative experiences, pop-ups are winning a permanent place in retail strategy. Rather than facing a "retail apocalypse," businesses are in the midst of a "retail renaissance," which boutique stores can and must do to maximize customer experience and retention. AR pop-up stores help retailers introduce personalized shopping experiences that make customers feel comfortable and special.
SK-II AR Pop-up Store
On November 26, 2018, SK-II set up a pop-up shop named SK-II ワンダーランド at CASE B in Harajuku, Tokyo, allowing customers to explore AR digital art themed on skin and skincare. When entering the store, you were transported into the colorful world of SK-II KARAN Limited Edition Facial Treatment Essence, which was created in cooperation with KARAN, an artist from the Netherlands. The artwork was brought to life with AR. Consumers can also find the "Pitera Table" in the store and immerse themselves in exploring its magical Pitera ingredients. Starting with this pilot store, they plan to revolutionize shopping experiences and improve sales conversion rates with digital pop-ups.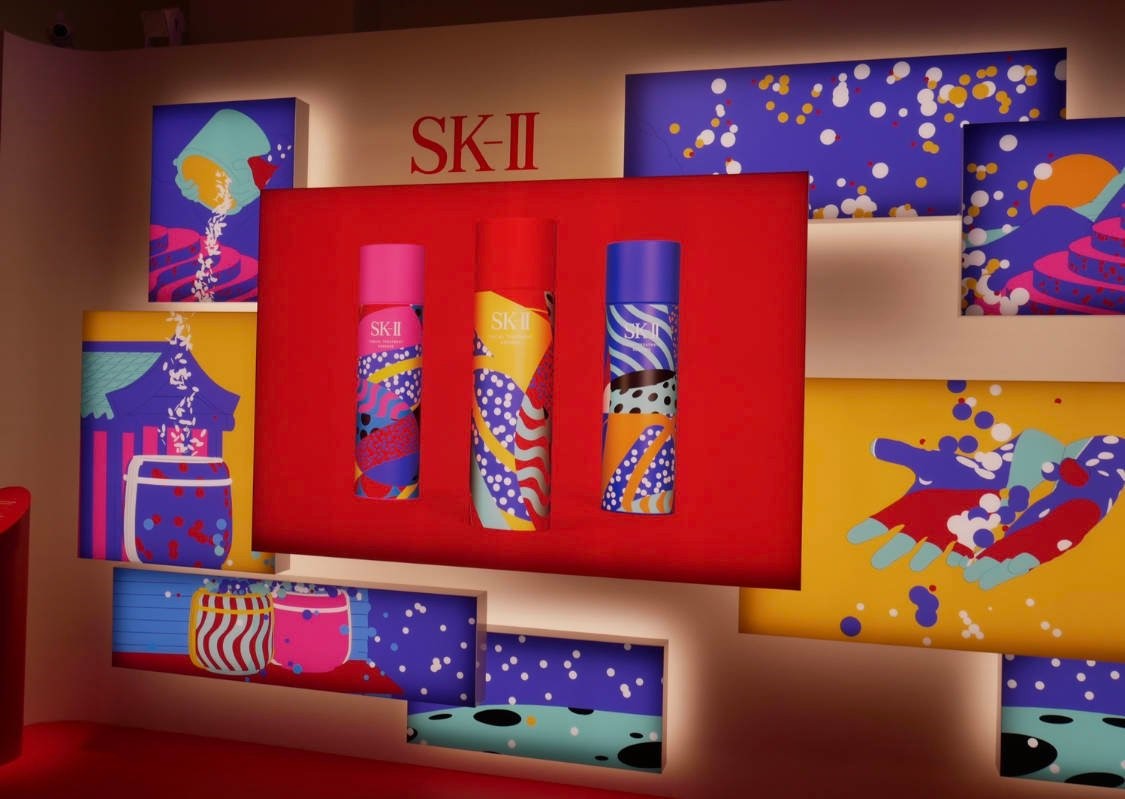 Featuring with AR gamified skin care experiences, SK-II launched its first "Social Retail" pop-up at Haitang Bay Duty Free Shopping Centre in May 2021. It was inspired by the brand purpose #ChangeDestiny and SK-II Studio's new six-part animated anthology series "VS". Simply scan the storefront and transport yourself into the world of "VS". You can watch the "VS" movie and enjoy an extraordinary augmented reality experience of fighting underwater "kaiju" with their favorite Olympic athlete Liu Xiang. This immersive pop-up marks a new milestone in SK-II's global innovation journey to transform the retail experience in engaging and meaningful ways.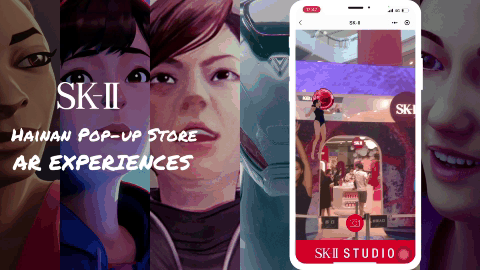 ALIENWARE Digital Engagement in AR Metaverse
ALIENWARE created an offline augmented reality pop-up store with virtual human AYAYI in Beijing Sanlitun, delivering customers a new experience in Metaverse. Users can directly scan the QR code and choose their desired scenarios on WeChat Mini-program. Then freely explore the world of technology and aesthetics in an immersive way. All of us can defy boundaries in AR Metaverse with Alienware digital engagement. It is an interesting interaction without limits and everyone is invited to break boundaries.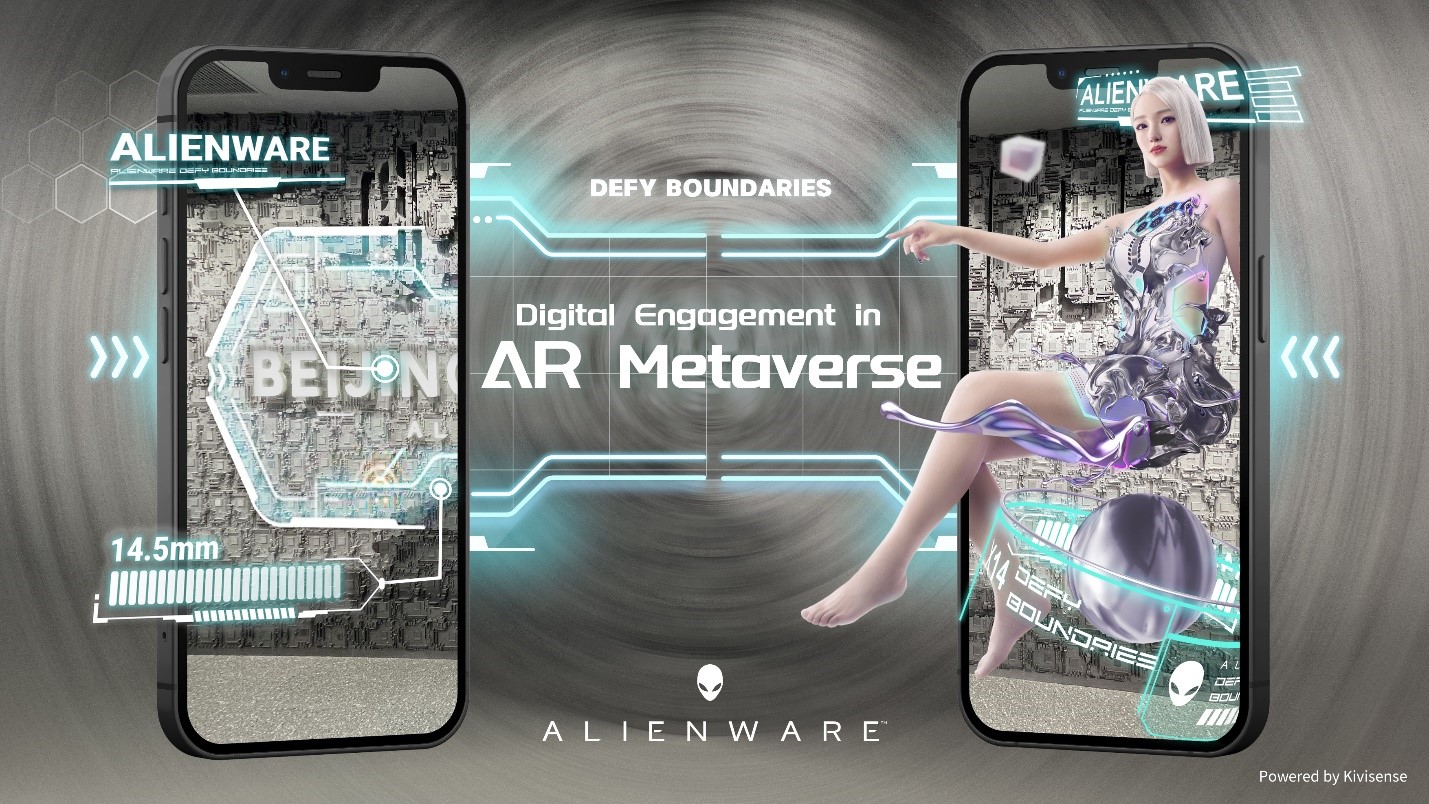 CPB AR Pop-up Experience at CDF Mall, Sanya
With the release of CPB AR Pop-up experience at CDF Mall, Sanya, consumers can easily scan the specific item to view THE SERUM digitally. It is a serum that awakens Skin Intelligence. Kelplex, a new complex combining green, red and brown algae, works in two ways to stimulate the production of new epidermal cells. With AR technology, you can immerse yourself in discovering these sources of profound vitality, radiance, ingredients, etc. Users can not only get exquisite gifts through interactive campaigns, but also complete the purchase with one click. This digital solution helps brands quickly reach more consumers and increase sales growth.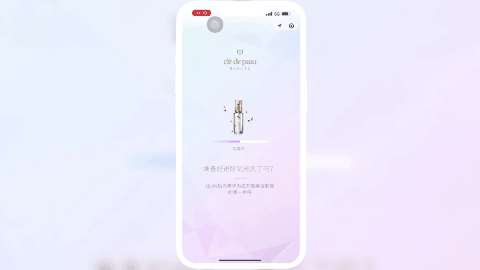 Create Online AR Pop-up Store with Diverse Content and Gamification
Online pop-up shops are everywhere these days. It is a temporary e-commerce store that features branded goods and other products. Compared with offline pop-up stores, it is a more lightweight and innovative marketing strategy. With AR technology, brands can quickly build online stores with diverse content and gamification in a short period. Coming with a variety of marketing themes, it can help brands provide consumers with more personalized customization to improve sales growth. Advertising AR pop-up stores on social media platforms can also drive higher website traffic and ROI.
Redmi Pop-up Store: AR Try-on for Watches and Smartphones
Xiaomi announced the new Redmi Note 11 series and Redmi Watch 2 with improved charging capabilities in November 2021. The brand specifically signed with Wang Yibo as its ambassador and launched a digital pop-up store, including AR hands-on smartphones, AR watch try-on, 3D earphone engagement, etc. With high-performance 3D rendering engines, materials are highly restored, as if you were holding them in a physical store. Consumers are able to virtually try on products in real-time, which helps them find the perfect one quickly. AR shopping experience allows consumers to explore more details in 360 degrees, significantly improving user engagement, brand loyalty, and omni-channel sales.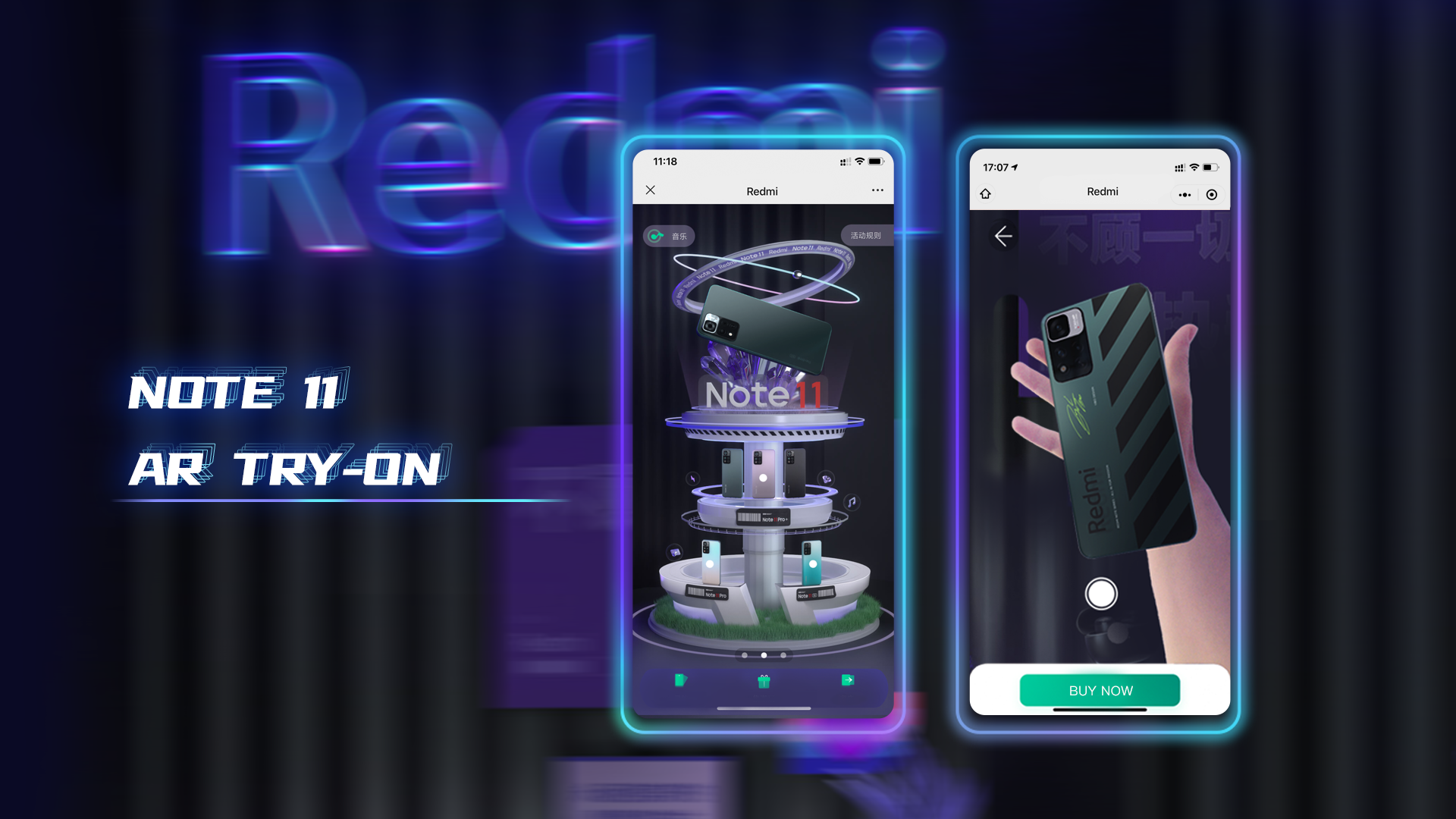 Gucci Office Room: Discover Classic Fashion in VR Metaverse
Gucci Office Room invited consumers to explore their classic fashion from the 1980s in VR at a Christmas party. Users can virtually browse through three different rooms and visualize new collections, such as men's clothes, Tennis 1977 women's sneakers, handbags, grip watches, etc. VR shopping scenarios engage more users to learn more about the stories behind the brand and eventually short the sales cycle and decrease returns rates. Gucci is also leveraging AR shoes try-on, AR eyewear try-on, AR ring try-on, etc., to personalize shopping experience and drive sales growth.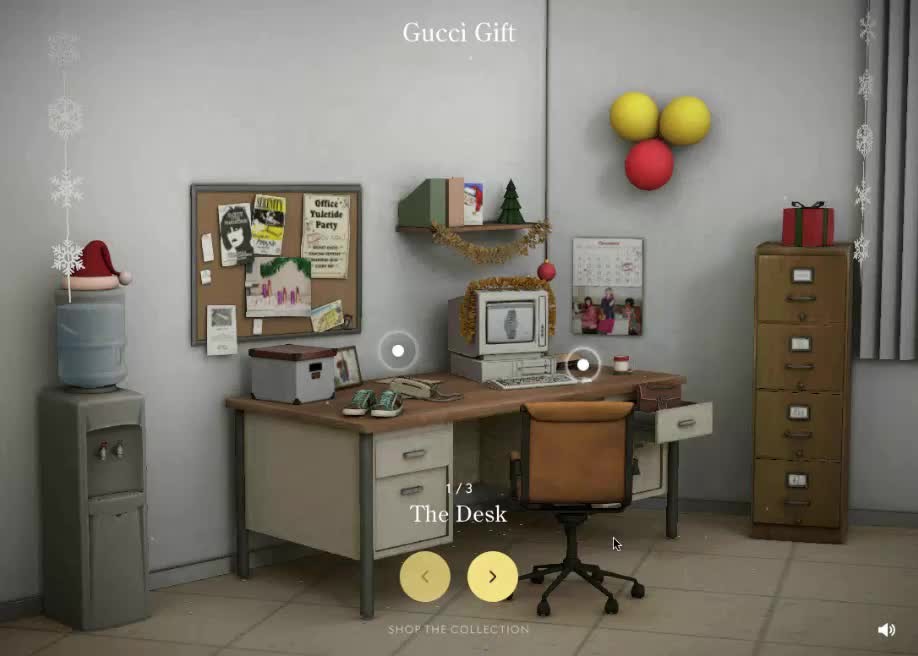 AR Pop-up Store Drives Omni-channel Growth in Metaverse
More and more brands set up pop-up stores both online and offline to enhance their brand awareness and engage more potential consumers. Offline AR pop-ups help brands improve their sales through experiential marketing, while online AR pop-ups have the ability of avoiding the high rent and layout costs of shopping malls, and attracting consumers in various interesting campaigns.
Lancôme Pop-up Store
Lancôme is experimenting with immersive shopping experiences in pop-up stores. 3D models of in-store layouts and displays, as well as 360-degree shopping tours, help evoke the discovery and excitement of in-person shopping experience. In the fall of 2021, they also launched time-limited online pop-ups featuring 3D product views and 3D engagement to mimic the experience of browsing through a physical store. Through pop-up stores, they achieve better user engagement and omni-channel sales growth.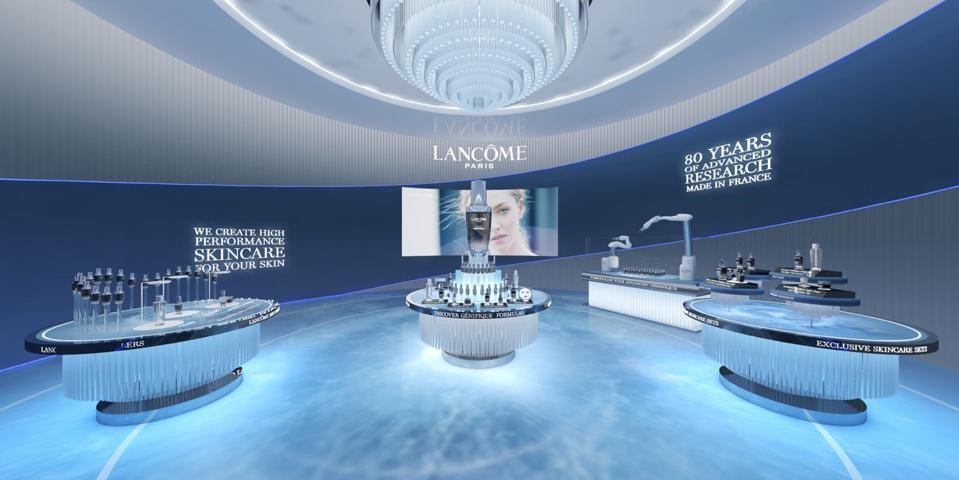 DELL AR pop-up store experience helps consumers visualize G5's lighting features both online and offline. Whether you're at home or in their store, you can scan specific items to immerse in lighting effects. You can also customize them as you wish, collect cards and win surprise gifts. Taking lovely photos with AR filters is also available for users, which greatly improves brand awareness.
Implement AR Pop-up Store and Increase Omni-channel Sales
Adopting AR pop-ups is a key to keeping up with your customers and competitors. Kivisense, a Sino-French joint venture, focuses on the technology research and development of computer vision and augmented reality, is a top priority for you. Its key partners include Gucci, Dior, Valentino, Canada Goose, Pomellato, TTDEYE, Mercedes-Benz, etc., all of which have achieved good performance.
Their self-developed AR try-on engines have the capability of detecting body movements, facial expressions, as well as tracking the specific parts of the body in real-time from head to feet. The high-precision 3D rendering technology can highly restore various materials, such as metal, leather, PVC, etc., which greatly improves user engagement and omni-channel sales in Metaverse. With the new release of AR Try-on SaaS Platform, partners can create try-on scenarios in 2 minutes without coding, significantly increasing their production productivity.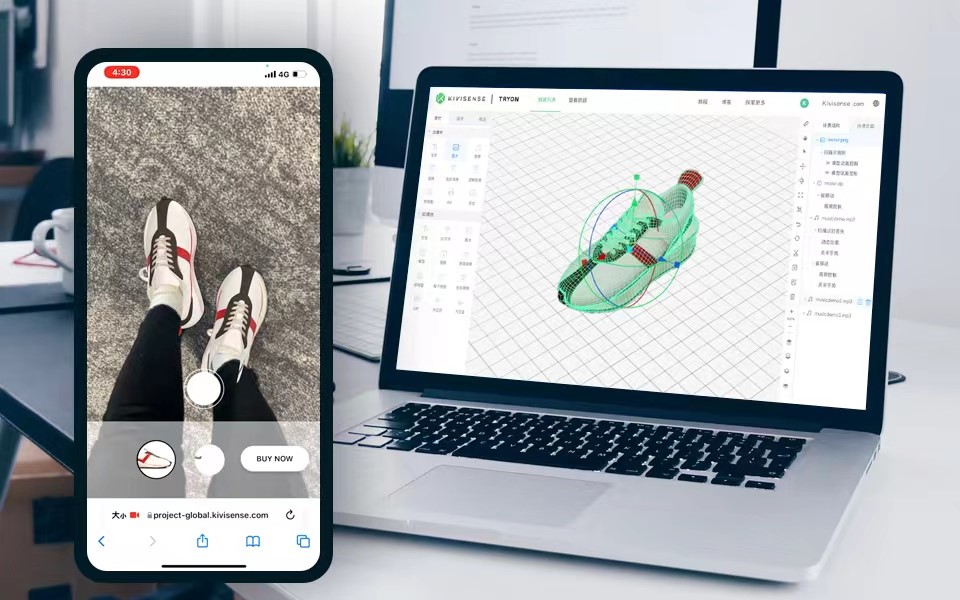 Kivicube WebAR Authoring Platform comes with WebAR image tracking, SLAM (plane tracking/world tracking),etc., allowing brands to create innovative AR scenarios and attract consumers in an immersive way.
No longer seen as a fleeting trend, the pop-up store concept has become the most important marketing tactic for brands and businesses of all sizes and industries. AR pop-up stores enable brands to present new products or services in an inviting environment created specifically for customers, with the aim of making them feel unique and important for the brand. To leverage a successful pop-up store experience, it should combine an interesting design with an unforgettable experience. In this way, customers will have the desire to share it on their social media and talk about it with their contacts, which helps increase brand awareness and omni-channel sales growth.