One particular part of Meta's video vision for Metaverse that caught people's attention was Mark Zuckerberg's entry into the digital realm, where four of his friends floating around the table greeted him and two of them were digital avatars. Metaverse marketing is likely to draw higher user engagement with its immersive experience. Digital humans are considered to be an indispensable part, but they are not real people who can interact with consumers. Augmenting virtual human in reality helps brands present digital experience without being limited by physical space, establish emotional connection with customers, and greatly enhance sales conversion rates.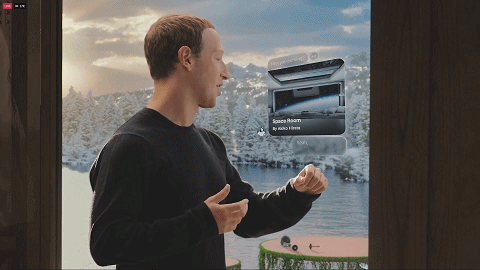 Meet the Most Popular Digital Human Worldwide
Virtual influencers enable consumers to re-evaluate brands and make product highlights more digestible, interesting, and engaging through their unique personalities and visual appeal. As more digital influencers emerge, various industries are eager to embrace them and maximize their commercial potential. Let's look at the most popular virtual humans worldwide.
Imma: Asian Metaverse Influencer
Imma is the first virtual human and model created by Aww Inc in Japan. With her bubbly pink bob and ultra-refined fashion, she was selected for "New 100 Talent to Watch" by Japan Economics Entertainment and has appeared in numerous headlines, including fashion, business magazines, TV and online. She also launched NFT artwork at OpenSea, giving fans ownership and control over her digital identity.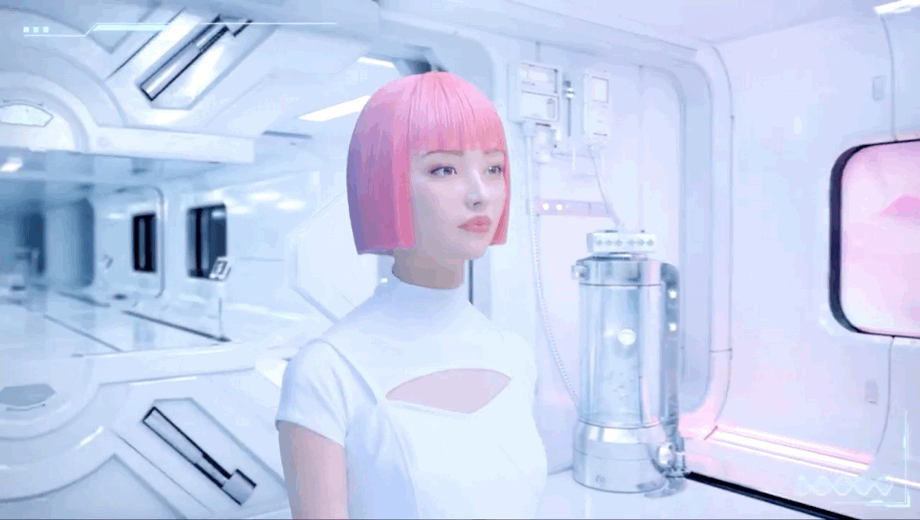 Debut: July 12, 2018
Collaborations: Porsche, IKEA, Dior, Puma, Nike, Calvin Klein, Valentino, Magnum China, Boss, Lenovo, SK-II, Salvatore Ferragamo, Desigual, Adidas, Amazon Fashion, Isabel Marant, Off-White, etc.
Noonoouri: IMG Model and Fashion Star
Noonoouri is a cartoonish, 19-year-old fashionista from Munich, Germany. Her creator, Joerg Zuber, said that the main goal is to provide entertainment while informing customers in a new medium. Virtual Noonoouri has the ear of fashion consumers, brands, and elites, which makes her an excellent tool to successfully promote such causes. She has worked with various top fashion brands and continues to wow consumers with her unique look.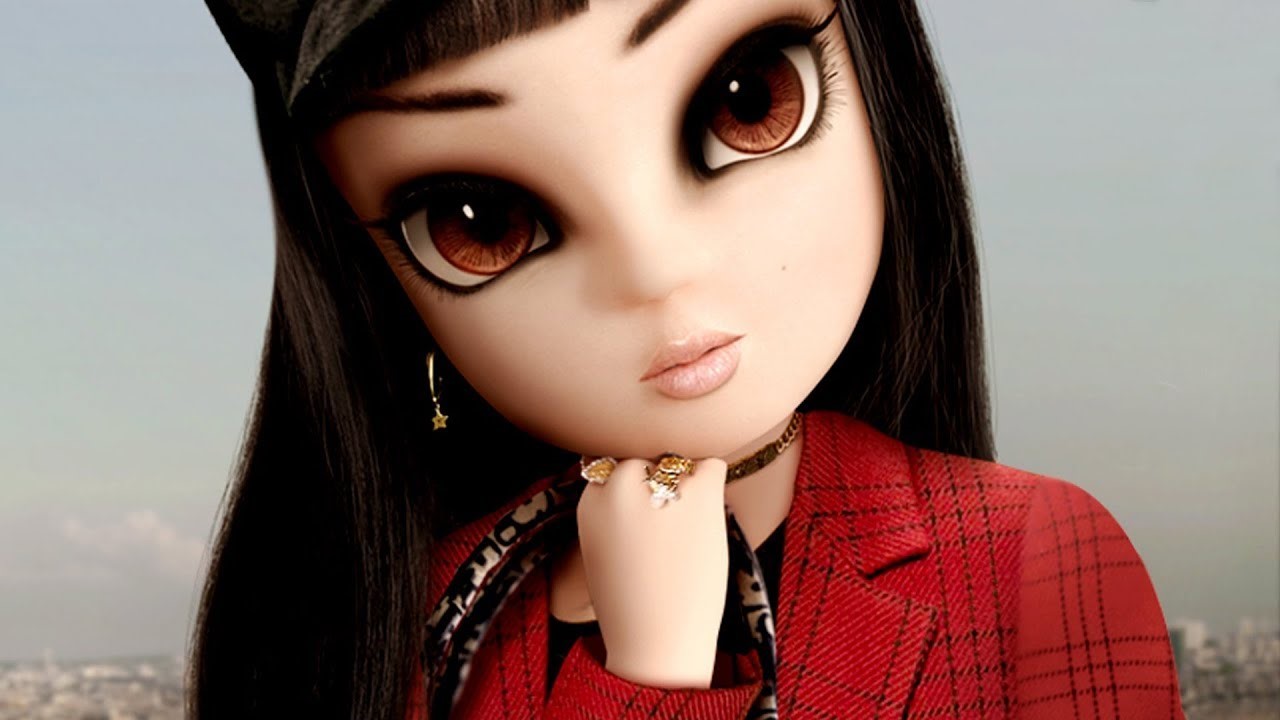 Debut: February 1, 2018
Collaborations: Kim Kardashian, Tommy Hilfiger, Balenciaga, KKW Beauty, Dior, Versace, Valentino, Lacoste, Isabel Marant, Victoria Beckham, Prada, Alexander McQueen, Viktor & Rolf, Thierry Mugler
MetaHuman AYAYI in China
AYAYI is not only one of the most recent virtual KOL in China, but also hyper-realistic. The way the light reveals the texture of her skin is unique and makes her look like a real person. In May 2021, she made a breakthrough on Xiaohongshu and rapidly got 40,000 followers. She has a growing presence on Western social media platforms like Instagram, and sometimes communicates in English to reach more audiences.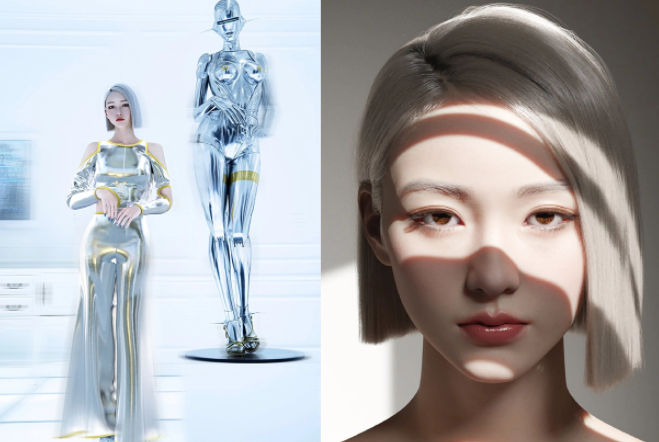 Debut: May 20, 2021
Collaborations: P&G for the 2022 Beijing Winter Olympics and Paralympics, Bose, Louis Vuitton, Givenchy, The Middlehouse, Guerlain, ALIENWARE
Top Fashion Brands Are Turning to Virtual Influencers in AR
Emergen Research estimates that the digital human market will be worth $527.58 billion by 2030, growing at a 46.4% (CAGR) in the preceding years. The application of digital humans in AR technology will be the future of advertising. With higher engagement rate and better retention rates than traditional marketing strategies, it's no wonder that more brands are turning to this digital marketing hacks.
Optimize Commercial Operation Model with Innovative Technology
Promoting brand image through celebrities and KOLs is a common and effective way, while the implementation of digital humans in AR provides customers with infinite possibilities, greatly driving better user engagement. By means of technological innovation, businesses can effectively integrate their operations and IP culture to attract more Generation Z groups.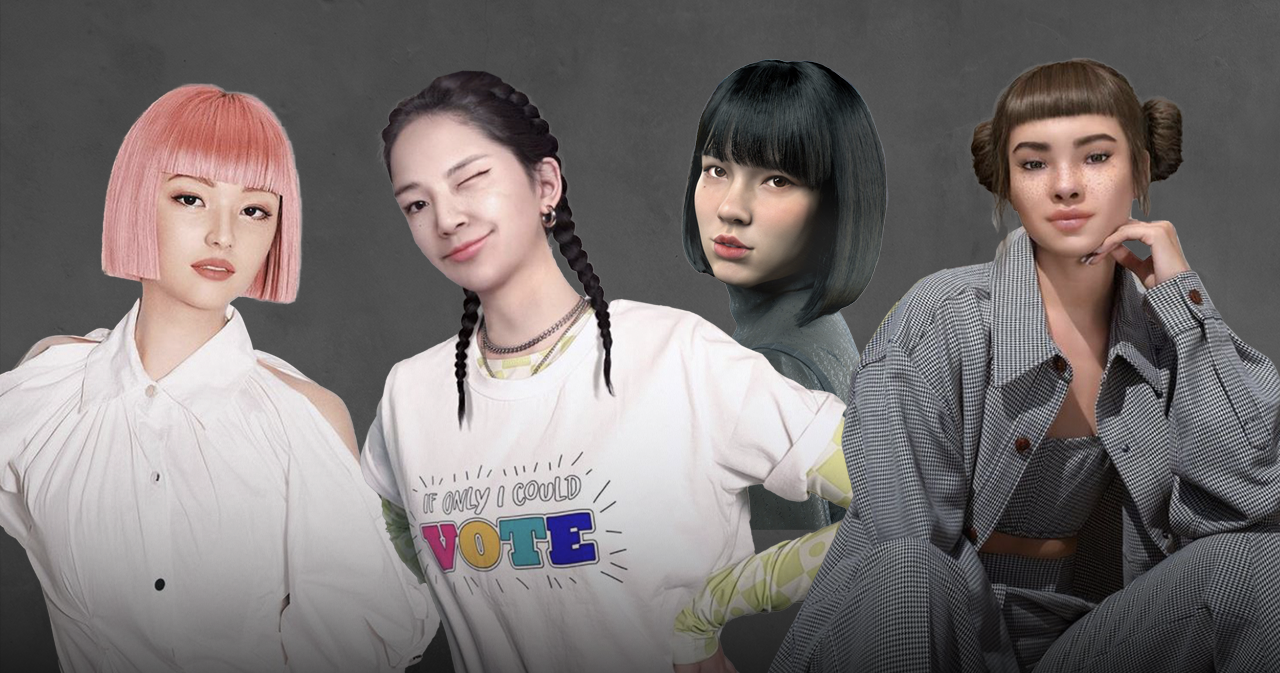 Increases Emotional Connections and Sales with Transmedia Storytelling
Transmedia storytelling is the one of the best methods to tell stories across multiple platforms with digital technologies. In this case, AR virtual influencers have the ability to seamlessly transition across multiple environments. They can be recognizable everywhere, whether on Instagram posts or in video games. Through SLAM World tracking technologies, consumers can experience interactions from multiple platforms and place digital models in real physical space, which greatly promotes brand loyalty and omni-channel sales conversion rates.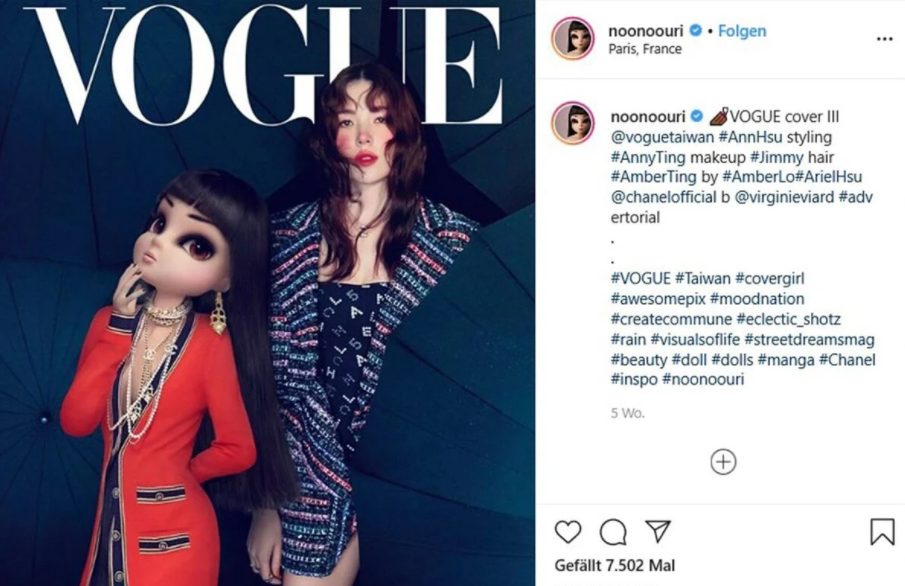 Engage More Gen Z Groups
According to the Bank of America's predictions, Gen Z will account for a quarter of global income by 2030, with earnings rising fivefold to a staggering $33 trillion. This trend brings the importance of meeting the needs of a young target audience into the spotlight, compelling various businesses to introduce innovative Gen Z digital marketing strategies. These tips can attract the attention of Gen Z and become a great tool to support their shopping decisions, significantly increasing user engagement, brand awareness, and ROI conversion rates.
Drive Better ROI Conversion Rates with AR Digital Human
AR Metaverse technology is more innovative and creative in content production and display as it can provide users with massive visual information and create interactive experiences, which helps brands establish a subtle connection with consumers through digital campaigns. Let's look at how businesses combine digital human and AR technology to improve their brand awareness, user engagement, and omni-channel sales conversion rates.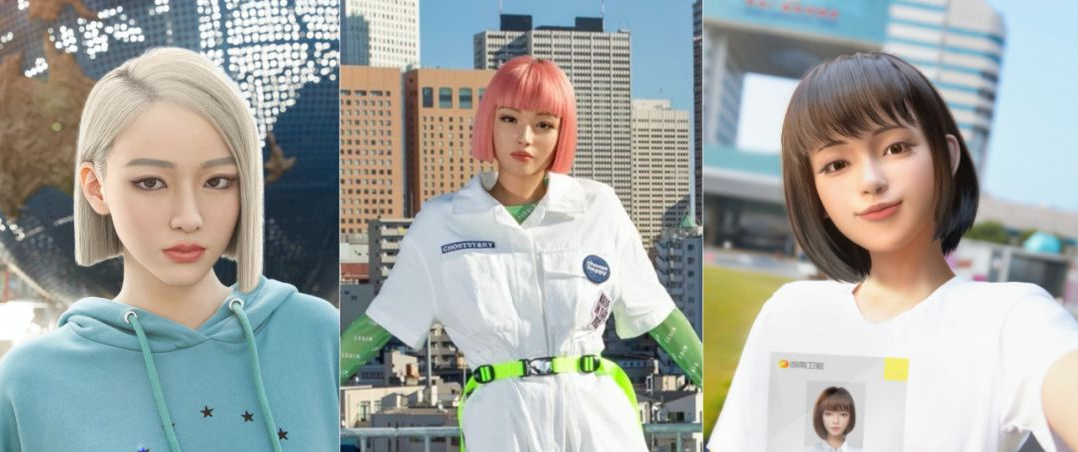 Watsons Launched AR X Soda Water with Virtual IMMA
Virtual imma, who is extremely popular among Generation Z, has been selected as the ambassador of Watsons' new carbonated drink "X Soda". When you scan the can, unknown energies pop out, and suddenly virtual imma appears in the modern city. Through WebAR object tracking, consumers can freely immerse themselves in mysterious space-time signals and build deep emotional connections with the brand. By stimulating consumers to share AR campaings on social media platforms, AR virtual humans have proved to be a huge boost to sales growth.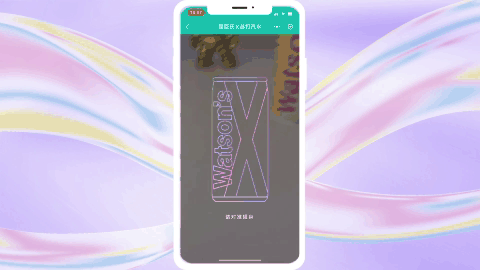 ALIENWARE Pop-up Store: Digital Engagement with AYAYI
ALIENWARE X AYAYI introduced an offline AR pop-up store in Taiguri flagship store in Beijing Sanlitun, bringing consumers an innovative experience in Metaverse. Simply scan digital human AYAYI at its pop-up store and immerse yourself in exploring the world of technology and aesthetics. That is a fantastic interaction without any limitation and everyone is invited to break boundaries.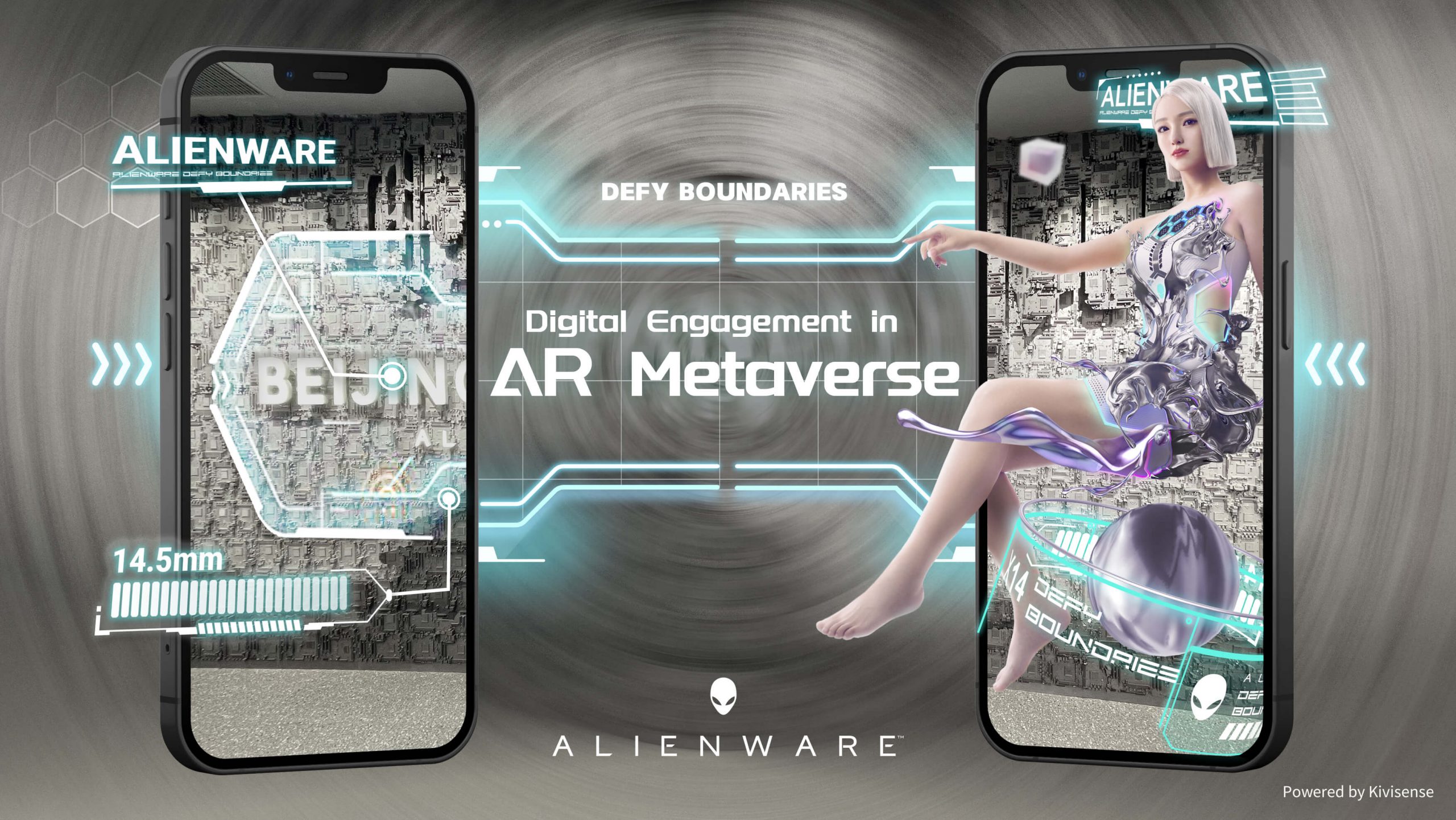 JD Virtual Human Genie
Vivo invited JD 5G channel virtual human Genie to visually interpret vivoS6's unique selling proposition in its new release conference. This interaction displays the phone color, performance, and configuration in digital, engaging hundreds of thousands of consumers. Advanced AR technology not only creates an immersive shopping experience for consumers, but also helps brands greatly increase efficiency and sales growth.
Conclusion
The first interaction between a company and a potential customer is often the moment of truth that can make or break a person's perception of a brand, perhaps forever. The combination of digital human and AR technology can help brands present unique selling propositions in digital and boost user engagement. When making marketing strategies, you can integrate various AR gamification with digital humans to increase brand awareness and retention rates. Focusing on WebAR solutions in E-commerce and marketing, Kivisense will be a great choice for your brand digitization.
Their self-developed AR try-on engines have the capability of detecting body movements, facial expressions, as well as tracking the specific parts of the body in real-time from head to feet. The high-precision 3D rendering technology can highly restore various materials, such as metal, leather, PVC, etc., which greatly improves user engagement and omni-channel sales in Metaverse. Through Kivicube WebAR Authoring Platform, partners can create amazing AR scenarios without coding, significantly increasing their brand awareness and ROI conversion rates.