According to Oxford Economics, Gen Z will be the largest living generation by 2030, with $3.2 trillion in disposable income and $3 trillion in consumption capacity. Business Insider also reported that they are one of the most influential consumer forces in the market, representing 40% of global consumers. They also have a significant influence on family spending, including more than 70% of household goods and 80% of other purchases. With Gen Z being personalized and creative, traditional marketing campaigns often struggle to capture their attention. Here are 7 digital strategies for marketing to Gen Z, aiming at increasing engagement and sales in Q4 2021.
Part 1. Gen Z Marketing Trends and Statistics in 2021
Gen Z makes up 32% of the global population, surpassing the Millennials and Baby Boomers, respectively. They are digital pioneers who look boldly into the future, seek trendy & fashion, and see the world in a completely different way than those who came before them, so it's quite important to implement Gen Z digital marketing strategies, especially for luxury fashion brands. Let's start with a look at marketing trends and statistics for Gen Z in 2021.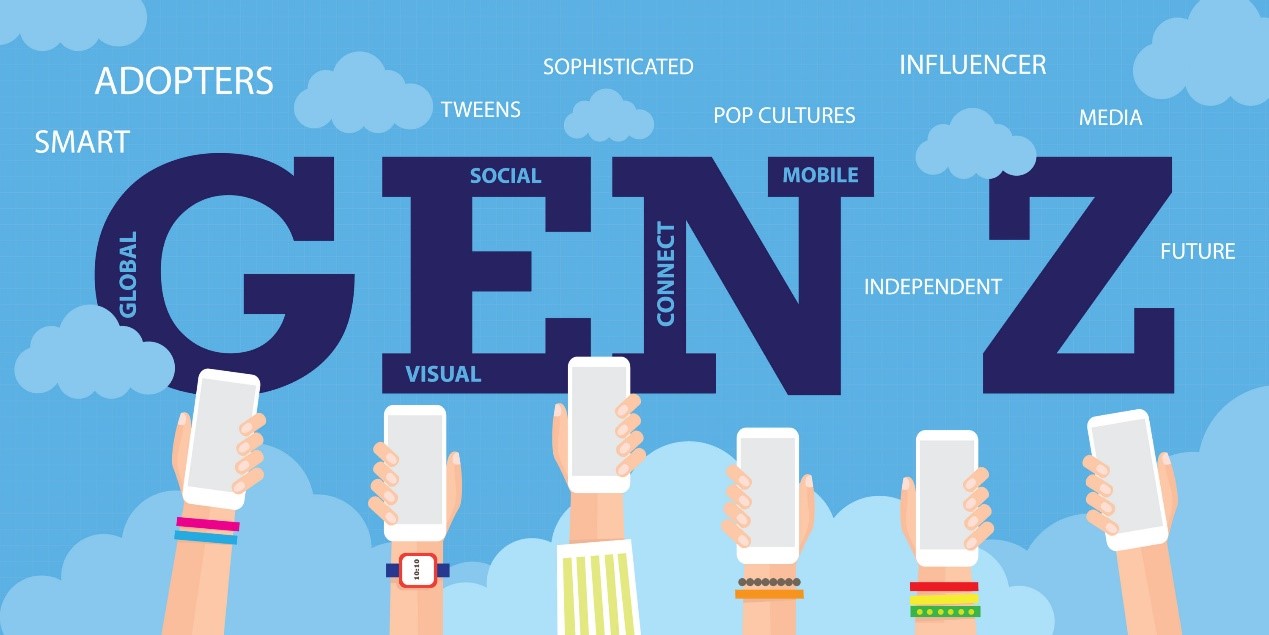 Short Attention Spans and Video Marketing
With Gen Z's shorter attention spans, video marketing is a top priority. 71% of them will watch 23 hours of video content a week through channels like YouTube. But 70% think videos ads are disruptive, making digital AR ads an advantage.
Shift Marketing to Online and Optimize Website Loading Speed
98% of Gen Z own smartphones, so brands need to urgently shift their marketing to online. Meanwhile, 60% of them don't wait for slow loading, which means all websites need to be optimized.
Huge Social Media Consumption
Gen Z is active on social media for about three hours a day and prefers to share all kinds of information here. All marketers should recognize this pattern and actively implement digital ads on social media platforms.
88% of Gen Z Prefer Omanchannel Marketing
Although Gen Z represents a large base of online shoppers, 98% of them said they would also shop in brick-and-mortar stores, and 88% of them reported a preference for omnichannel shopping.
Part 2. 7 Tested Gen Z Digital Marketing Hacks to Drive Better Sales and ROI
The great consumption ability of Gen Z provides enterprises with extremely compelling business opportunities, but how to quickly reach more potential consumers from the competition has become a difficulty. Based on the Gen Z marketing trends, statistics, and consumption behavior, here are 7 Gen Z marketing strategies that can help you achieve better engagement and ROI.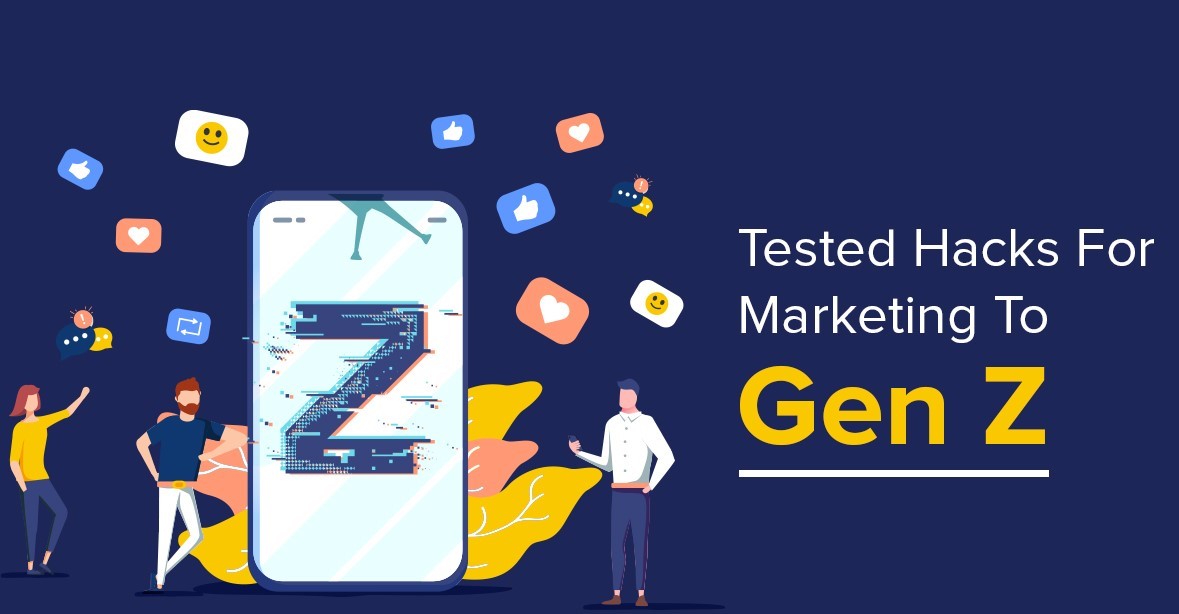 1. Share Your Brand Storytelling with AR
Gen Z themselves are curious and entrepreneurial, so they are especially willing to listen to the story behind the brand, which means being open to your brand can lead to better brand loyalty. What kind of brand storytelling can keep more customers interested and engaged? With WebAR, the visualization of product packaging can be further extended to the real world, creating amazing visual experiences and attracting a large number of Gen Z group. All kinds of promotions can be digitized into immersive scenarios that directly touch consumers' emotions and stimulate their impulse buying decisions.
The showcase of AR packaging in FMCG: Martell teamed up with fashion designer Angel Chen to launch a limited AR packing series. Simply scan the box or bottle, users can experience Martell's first shipment to China in 1858 in real-time. It not only provides consumers with a differentiation experience, but also engage them to know the story behind the brand in a subtle way, and gradually enhance brand awareness.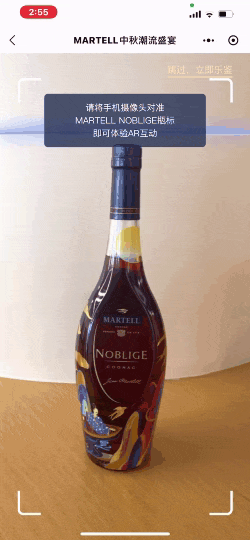 2. Embed Interactive AR Try-on Experiences
In the digital era, brands that fail to keep up with the latest marketing trends will clearly fall behind, especially during the COVID-19. It's hard for retailers to stay ahead without any interaction with their customers. Gen Z usually sees shopping as an experience, not just a purchase behavior. They value innovation, interactivity, communication, interest, and clarity, and that's where 3D experiences come in. According to the report, 30% of Gen Z said that AR shopping experiences make them more brand-conscious and more willing to buy the same brand again.
The showcase of virtual shoe try-on: Gucci has launched AR sneaker try-on to solidify its position as the number one luxury brand among Gen Z. Immersing Gen Z in trying on various shoes in real-time gives them a luxurious style and exclusivity, which suits their personality perfectly. In turn, this unique shopping experience helps them add products to their cart and complete the purchase.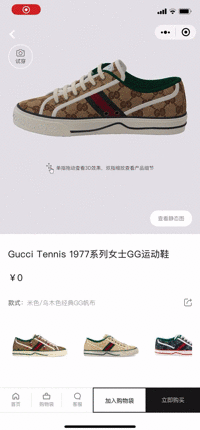 To focus on Gen Z, more and more brands access the growing AR market to attract new customers and improve sales conversion, such as Dior eyewear AR try-on, Pomellato jewelry AR try-on, Vivaia shoes AR try-on, TTDEYE cosmetic contact lenses AR try-on, etc.
3. Immersive & Interesting Gamification
For the fashion industry, real boutique closures and fashion week cancellations have turned off once-enthusiastic shoppers. It is in this context that gamification is increasingly associated with luxury goods. Gaming has been praised for its ability to democratize the fashion system and provide an escape from everyday life, allowing Gen Z to present a new and powerful character. Even better for brands, they can leverage the gaming platforms to generate loyalty, build communities, and collect consumer data to inform production, inventory, and sales.
Showcase: Honor of Kings Burberry Skin. It allows players' avatar skin models to wear Burberry's iconic check print on the appropriately themed garments. This immersive experience not only creates positive brand awareness for Burberry, but also encourages players to match the in-game personas to their real-life selves.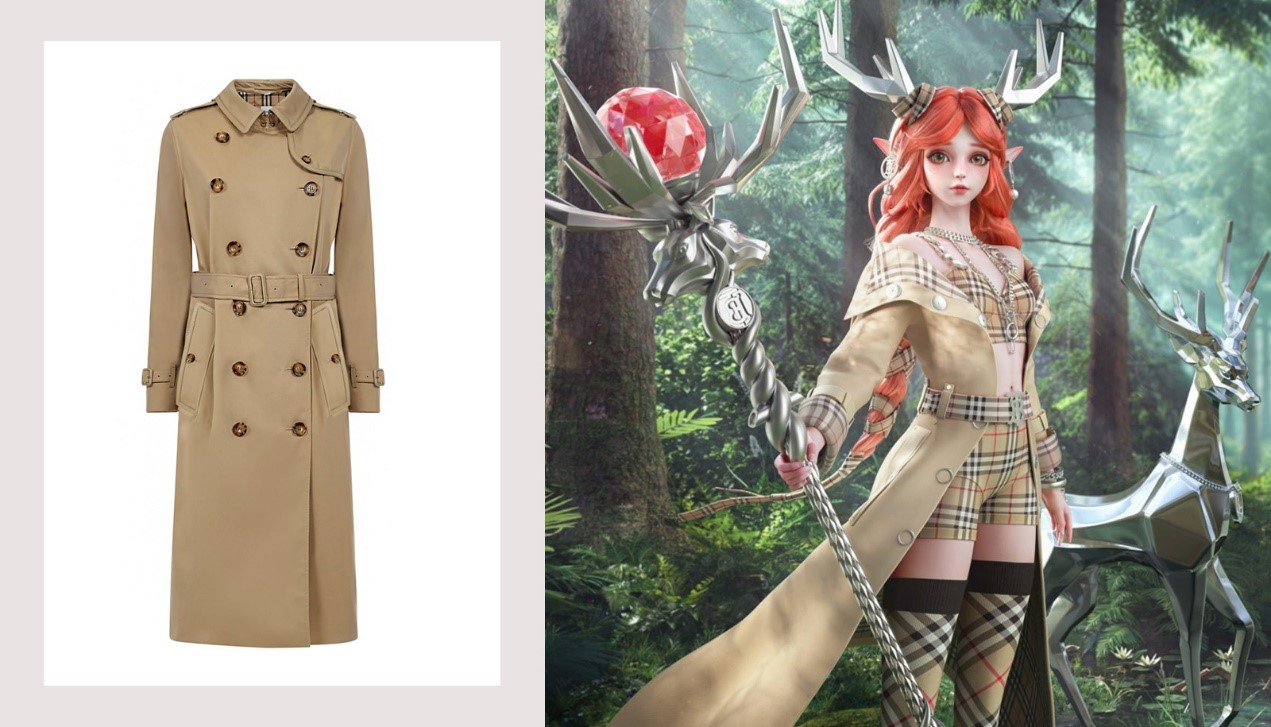 4. Remember the 8-Second Rule in Video Marketing
Video is the lifeblood of Gen Z and is used to relieve stress and connect with brands. In particular, their average attention span is only 8 seconds. It's much easier for them to build brand loyalty if businesses can also interact with them within 8 seconds.
Research shows that emotions play an overwhelming role in Gen Z's purchasing decision. How you make them feel, like welcome, shocked, comfortable, creative, happy, etc., determines their behavior, meaning you need to carefully study the non-verbal elements of video marketing, such as your visuals, images, colors, and sounds.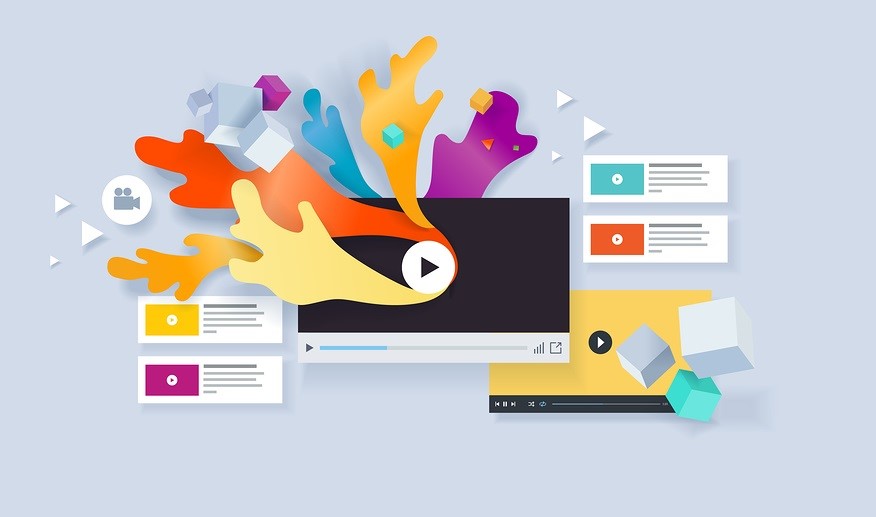 Before thinking about the script or tagline or voiceover, remember to focus on the visuals. With bright colors, movement, fade-in or fade-out effects, close-ups, smiling face, various filters, especially AR filters, innovative AR scenarios, rich music libraries, etc., you can create an interesting, clear, and interactive video that makes them literally stop rolling and start watching. In short, remember the 8-second rule and keep your videos short, innovative, and sweet so they don't feel like they have time to waste.
5. Focus on Social Media, Immersive Ads, and Collaboration with Influencers
Understanding which social media channels are most used by Gen Z and how they consume content is key to success. According to Statista, the most used platforms include Facebook, Instagram, TikTok, YouTube, Reddit, etc. Gen Z usually views them in a different manner, so brands shouldn't be limited to posting appealing product images. It's more important to get personalization, such as responding to their feedback, making immersive AR experiences, creating gamification scenarios, building online communities, etc.
More than just a place for users to connect with each other, social media is now an integral part of almost every shopping stage, from discovering new products to building wish lists, sharing gift ideas, and buying products. Kivisense, an all-in-one AR solution provider, developed an immersive cosmetic contact lens AR try-on experience for TTDEYE on Facebook. With SparkAR ads, consumers can be directed to the website, where they can discover more products, virtually try them on, and directly buy online. This significantly increases the brand's private domain traffic and sales conversion rates.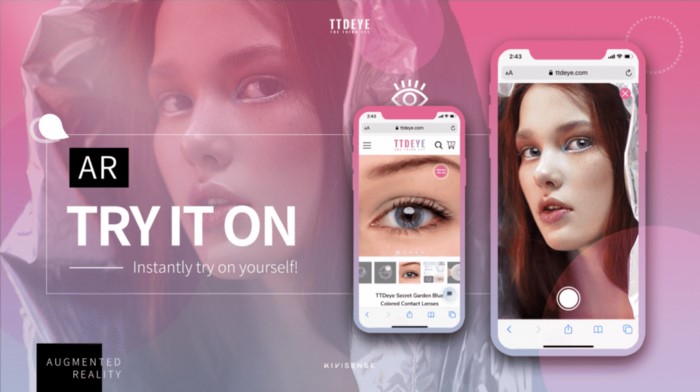 In addition, influencers are a reliable source of information for Gen Z. They view influencers as ordinary people like themselves, so their content is much more approachable than celebrities.
6. Create Seamless Shopping Experiences with Omnichannel Marketing
Adopting an omnichannel solution is the best way to improve customer experience because it helps you cater to potential viewers from each channel and turn them into paying customers. With seamless omnichannel shopping, consumers can experience outstanding service where they choose to contact from. Omnichannel generally covers e-commerce and brick-and-mortar stores, but also includes mobile websites, apps, social media channels, messaging and SMS, email marketing campaigns, etc.
Pomellato created omnichannel marketing with AR jewelry try-on. Consumers can go to the real boutique and virtually try them on without waiting in line. If the item they like doesn't fit in the right size or color, they can take out their phone to check if it is online and AR try it on online, then buy from there. Omnichannel marketing helps brands reach more consumers, increase engagement and sales conversion.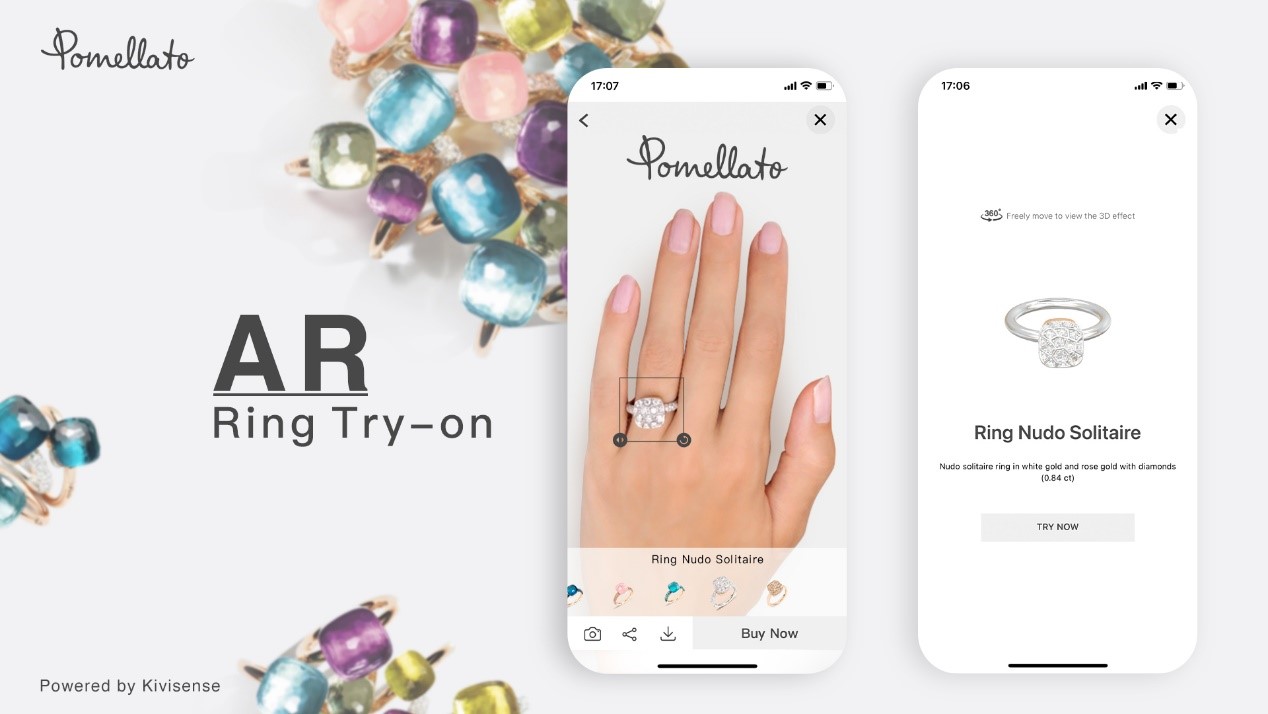 7. Maximize Your Sales by Reaching Gen Z Beyond Big Moments
72% of Gen Z will shop on Black Friday and Cyber Monday, but their holiday shopping isn't limited to those key moments at all. To maximize your sales, your digital marketing strategy should reach them beyond the big moments. Festivals are meaningful in their hearts, so they consider gift-giving as an indispensable part of the celebration. According to the report, they will spend 1.6 times more than the average shopper during the holiday season. Therefore, in different holidays, brands can create creative content or promotional campaigns with different styles to attract more audiences.
Conclusion
Gen Z is the first generation to be considered digital natives, so the Internet, mobile phones, and related innovations have become as much a part of their lives as breathing. Their unique experiences, perspectives, and personalities have had a significant impact on their behavior in the digital marketplace. Faced with such a large group with strong purchasing power and influence, brands have to embrace innovative Gen Z digital marketing strategies to stand out from the competition and create more sales. With its advanced AR algorithms and high-precision rendering engine, Kivisense has developed AR try-on experiences for numerous fashion brands, helping them achieve better sales. It's time to apply for AR try-on and reshape your business.