Sales at Italian luxury group Salvatore Ferragamo rose by 31.4% in 2021. The strong performance in the United States and its digital campaigns contributed to an acceleration in the fourth quarter, with growth of 23.5% at constant exchange rates. Innovation is always the core of the brand. Annalisa Dimonte, the director of Customer Experience Group, said that they would reinvent their customer experience through digital solutions. These amazing numbers have proven that digital scenarios like Salvatore Ferragamo shoes AR try-on, virtual tours, etc., are enablers of a more modern, flexible and agile business.
Salvatore Ferragamo's success centers on rethinking experiences rather than simply replicating them. The key is to put customers and their preferences first, aiming to deepen the emotional connection with customers, strengthen their trust, and revolutionize their shopping experience. Below are details of its digital campaigns.
Salvatore Ferragamo Shoes AR Try-on: Digitize User Journey and Boost Sales
The craftsmanship and timeless design now take on a modern look in Salvatore Ferragamo's new footwear collection. With sleek designs and iconic styles, their diverse selections range from VARA BOW sneakers to GANCINI SOLE sneakers to SLIP-ONS collection. The release of Salvatore Ferragamo shoes virtual try-on experience will help consumers quickly pick out the perfect pair at anytime, anywhere.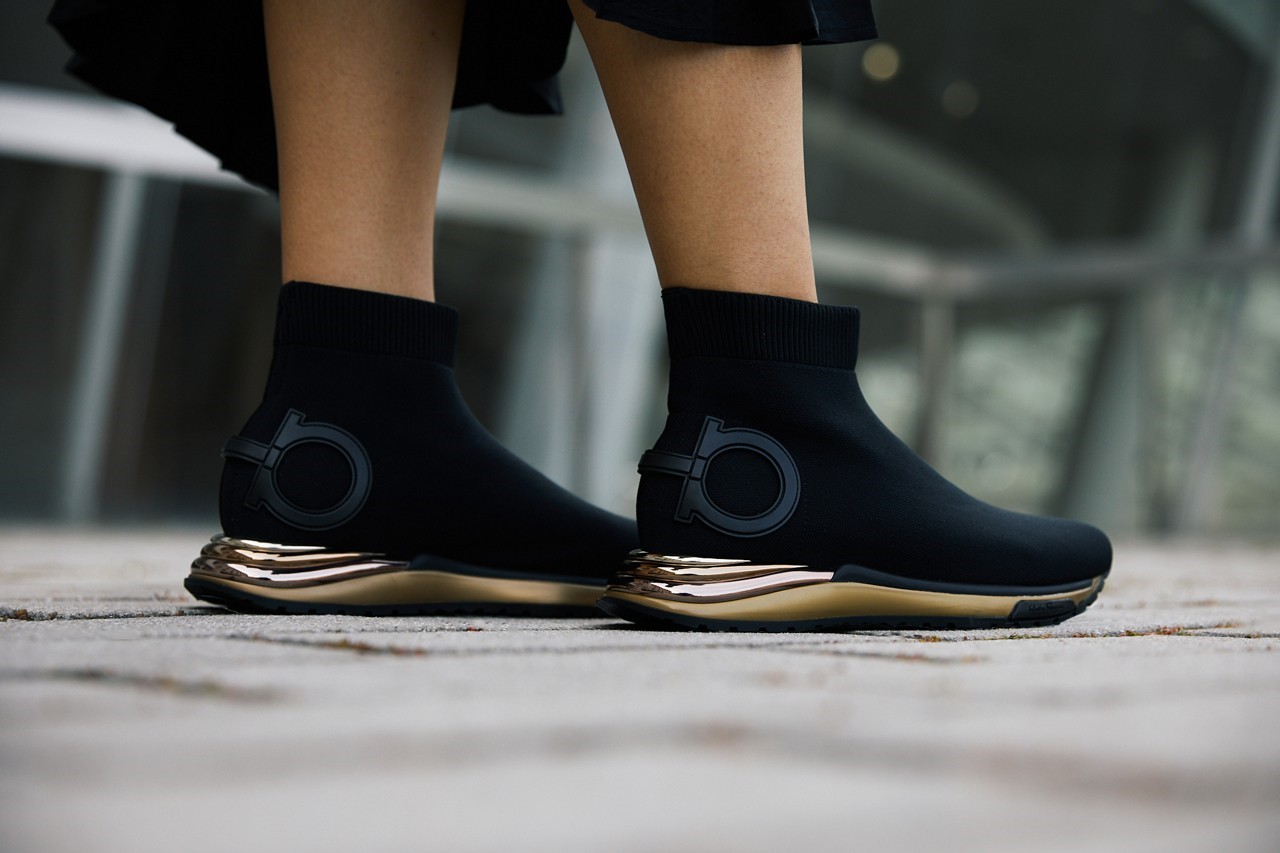 Virtually Try on Salvatore Ferragamo Shoes in Real-time
It is difficult for consumers to make quick decisions between styles or predict how models will look when wearing them, resulting in low sales conversion rates and high returns. The Salvatore Ferragamo sneaker virtual try-on experience in its WeChat Mini-program successfully addresses these problems.
Each product detail page features an "AR Try-on" button to enable the camera function. All they need to do is wait for the AR program to detect their feet, and the 3D shoes models will show up quite seamlessly as if they were being worn in the real boutique. Users can also walk freely or rotate their feet to view perfect try-on effects from various angles. Through this "try before you buy" AR shopping experience, the brand greatly increases their user engagement and ROI conversion rates.
Shoe Materials are Highly Restored: Hyper-realistic Visual Effects
With high-performance 3D rendering engines, the shoe materials such as leather, nylon, and various patterns are highly restored, providing consumers with super-realistic visual effects. When consumers see these original looks and glamorous effects, they will quickly make purchase decisions. Their impressive sales figures have shown that real-time visualization is key to improving users journey and conversion rates.
Virtual Tour Historical Archive
Dreaming of a trip and taking it in your mind is a digital experience made for Ferragamo enthusiasts. The archive is a treasure trove of documents, patents, prototypes from the 1920s to today. Visitors can digitally explore a range of previous exhibitions, fashion, art, and culture at the museum, including 360-degree high-definition images, videos, and detailed charts.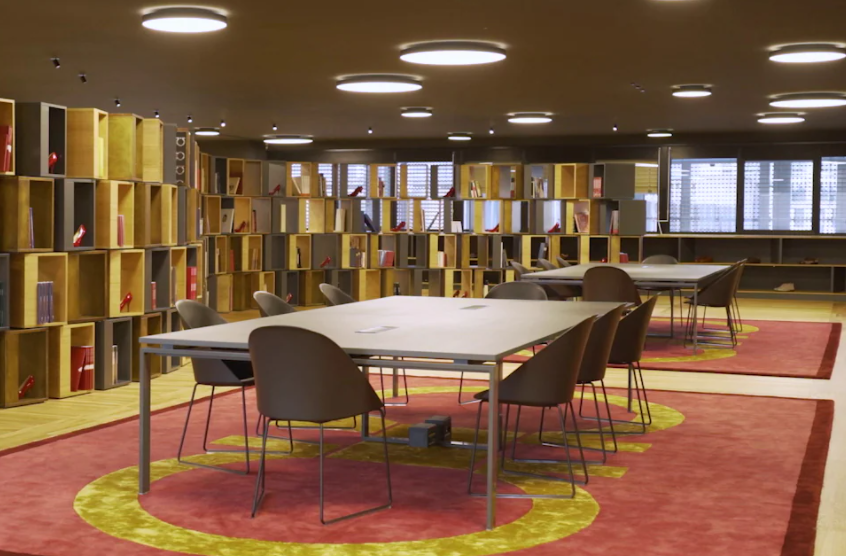 This virtual tour has become an authentic journey for consumers to go back through space and time. Everyone can immerse himself or herself in exploring the creation of visionary Salvatore Ferragamo and learn how he helped write the history of shoes and international fashion. Through innovative digital marketing hacks, they greatly drived user engagement, brand loyalty, and sales conversion rates.
Hotel Splendid SS 22 ADV Campaign
With a short movie produced by artist Amalia Ulman and images captured by Hugo Comte, the Salvatore Ferragamo advertising campaign for Spring-Summer 2022 takes us into a Mediterranean universe. It points to our visual senses of how we dress and brings the new accessories and clothing collection to center stage through different perspectives. To emphasize the emotional intensity of the concept of possibility and attract more consumers, Amalia Ulman makes skilful use of film technologies on different and overlapping planes.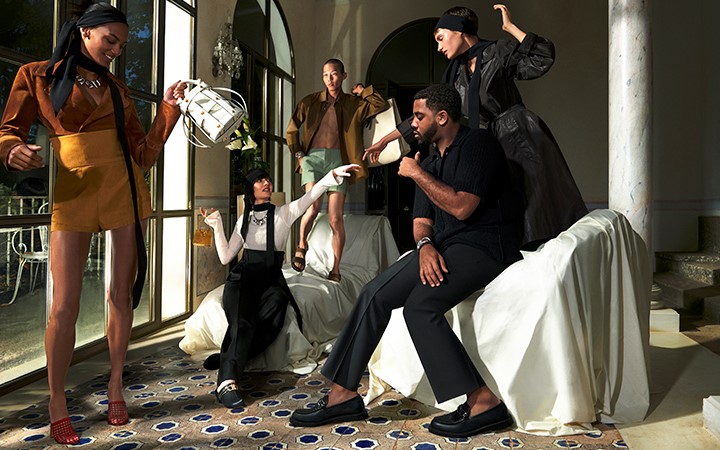 The new clothes and accessories are not simply cameos, but co-stars, such as the iconic Vara and Varina designs, the bohemian clogs with Gancini buckle, etc. Garments in knit and jersey have significantly increased a sense of freedom in the choice of each outfit. Among bags, the latest star, an ultra-soft bucket bag, made his debut. A sense of relaxed freedom seeps through users when they follow the campaign cast, which attracts more potential consumers to learn about its new products.
Innovative Technology Drives Omni-channel Sales Growth
Salvatore Ferragamo shoes AR try-on, virtual tour, and ADV campaign are part of their digital transformation paths, aiming to optimize customer journey in an omni-channel perspective. It covers everything from simplified purchasing experience to better customer service or improved conversion rates. Digital technologies are impacting the transformation process of the entire retail industry and playing a significant role in helping businesses restart and innovate.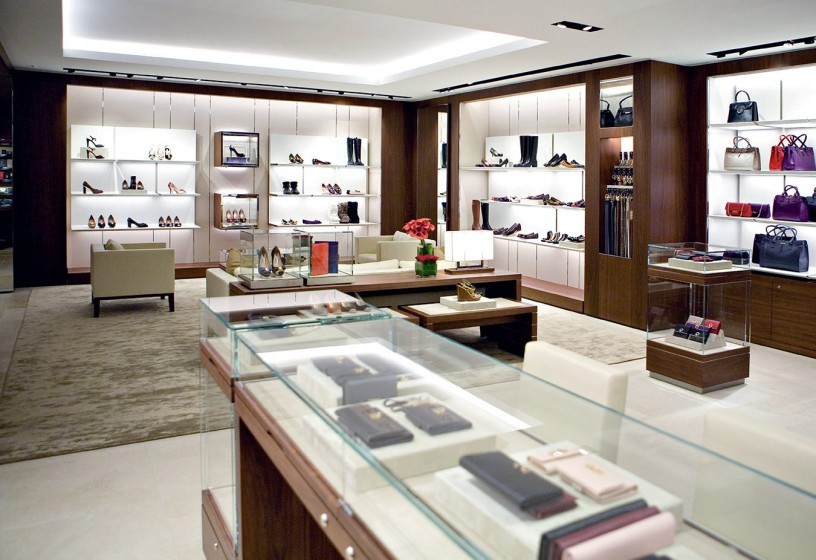 Kivisense, an all-in-one AR solution service provider, specializes in technology research and development of computer vision and AI deep learning. Through immersive and personalized digital scenarios, brands will greatly increase their user engagement and ROI conversion rates. Kivisense's key partners, including Gucci, Dior, Pomellato, Valentino, Canada Goose, Lululemon, Salvatore Ferragamo, Mercedes-Benz, Chivas, Martell, etc., have all achieved good performance.
Their AR try-on solutions have the capability of tracking body movements, facial expressions, as well as any head-to-feet movements in real-time. Product materials, such as metal, leather, PVC, etc., can be highly restored through 3D rendering technology, significantly boosting omni-channel sales in Metaverse. With Kivicube WebAR Authoring Platform, partners can create amazing digital scenarios and innovate their customer experience without coding.