Canadian athletic apparel brand lululemon revealed its first-ever footwear collection for women on March 23, 2022, marking its official entrance into the footwear category. Drawing on over 20 years of expertise and insights in designing performance apparel, the brand delivers distinct head-to-toe solutions to solve unmet needs. In an increasingly competitive market, lululemon has set a new standard for experiential retails by combining unique product design with interactive visualization experiences, such as digital video "A Woman's Foot", footwear virtual try-on, etc. While the brand is a latecomer in the footwear industry, it has significantly improved user engagement and sales conversion rates through innovative technology.
Distinct Product Design – Made for Women First
Sun Choe, lululemon's Chief Product Officer, said that they started with women first because they saw an opportunity to solve the problem of performance shoes being made for men and then for women. Innovation for women is in Lululemen's DNA, so they brought that same expertise to footwear and announced four innovative new women's styles, with the debut running shoe, Blissfeel. It is available online on March 22. Three additional styles have also been introduced, namely Chargefeel, Strongfeel, and Restfeel, which will be available in the coming months.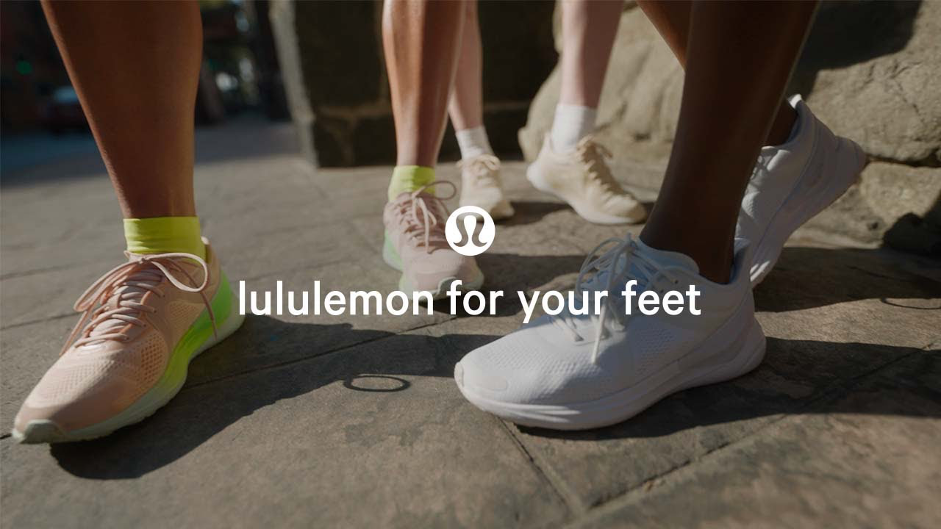 Guided by their unique philosophy of "the Science of Feel", lululemon shifted their focus from being solely on the shoes to the people wearing them when developing the footwear collection. Each style is designed to provide consumers with a specific feeling and features different vamp materials, foam compounds, construction methods and color schemes for the perfect balance of cushioning and support. For example, the Blissfeel comes with an upper that supports movement and an energetic underfoot foam cushioning technology, aiming to enhance distance running. They also feature fun and feminine color schemes, all with distinctive lululemon looks.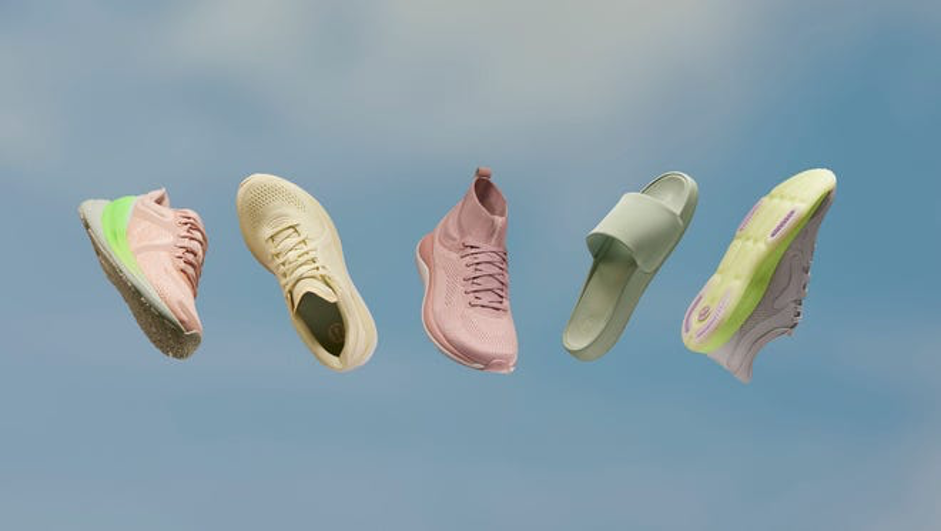 lululemon Footwear AR Try-on – Virtual Try Before You Buy
To visualize new products and help consumers find the perfect pair, lululemon launched 3D engagement and virtual shoes try-on. Through AR technology, they created a more immersive "try before you buy" experience that establishes emotional connection with customers, greatly increasing consumer confidence and building long-term brand loyalty.
Hyper-realistic 3D Footwear Models Drives Better User Engagement
Through high-performance 3D rendering technology, the brand restores every detail of the new collection to make them as realistic as possible. Simply click on the "3D Engagement" button in lululemon online boutique store on WeChat, rotate them around and zoom in on details. Immerse yourself in discovering different colors and quickly find your perfect pair before buying. Hyper realism of 3D visuals greatly increases user engagement and attracts more potential consumers.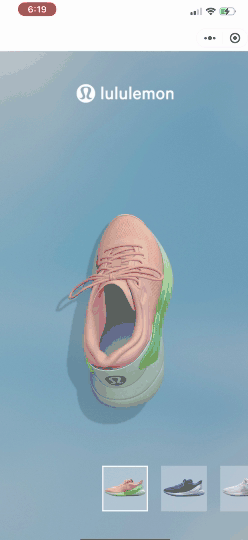 Personalize Online Shopping with Shoes Virtual Try-on in Real-time
Click on the "AR Try-on" button and allow it to access your camera. Point your camera at your feet and then 3D shoes appear on them as if by magic. This is made through on-device and real-time machine learning algorithms that determine the position of the shoes in space while taking into account variations in color, texture, and lighting. Through the powerful AR foot tracking technology, the virtual try-on function can adapt to different camera angles and follow footsteps as your feet move and rotate.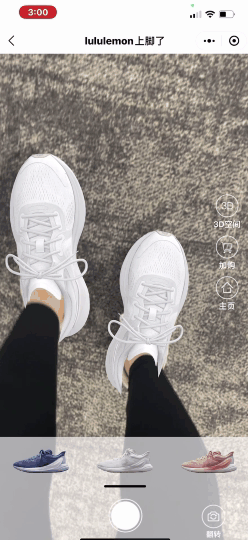 AR "See-Now-Buy-Now" experience has great potential among retail, e-commerce and sneaker enthusiasts, which not only personalizes consumers' shopping experience, but also significantly improves brand loyalty and ROI conversion rates.
"A Woman's Foot" Lives Online through Digital Video
lululemon launched its core marketing campaign, "A Woman's Foot," to promote its entry into the footwear space. This 75-second anthem spot is a poetic ode to women's feet, depicting the imperfection and messy experience of running and celebrating the nuances of shoes designed specifically for female runners. It's also a nod to lululemon's scanning of 1.2 million women's shoes to develop its debut Blissfeel sneakers.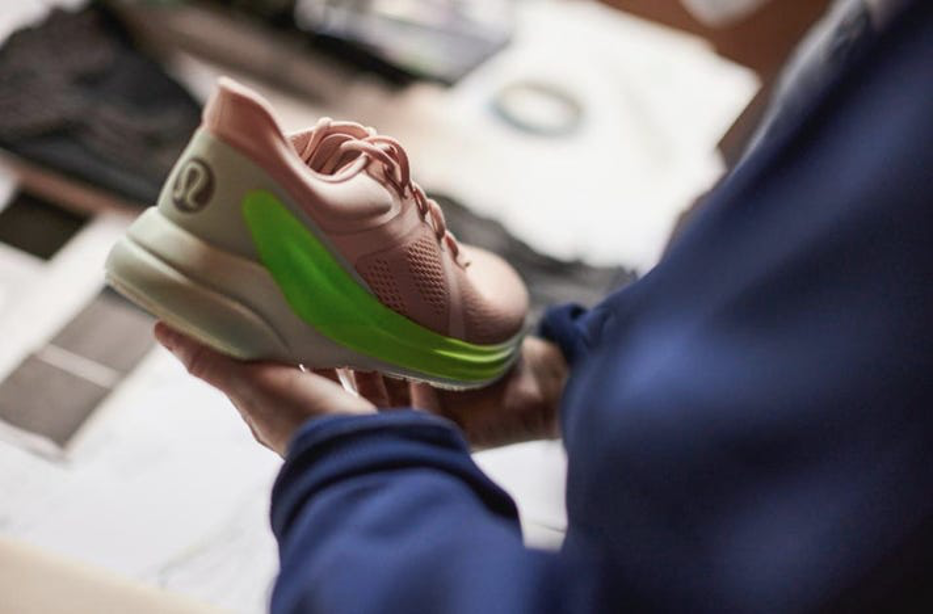 The advert shows women of all ages and walks of life enjoying their running journeys and includes a female voiceover, "A woman's no-it's-not-a-smaller-version-of-a-man's foot. Every woman's feet deserves a shoe made for women first." Choe once said that, on average, women tend to have a narrower heel, a wider forefoot-to-heel ratio, and a shallow big toe, so they build shoes from the inside out. All designs are based on the shape of women's feet. With the release of lululemon Blissfeel running shoes, you don't have to get stuck in men's shoes. This is a more human, more realistic and approachable promotional video, attracting more potential consumers.

Athlete Brand Ambassador – Humanized Storytelling
lululemon also launched a series of short social films focused on brand ambassadors, including athletes like Colleen Quigley, Kadeena Cox, Mirna Valerio,and Changning Zhang. The brand conducted individual interviews with them about their running experiences, journeys, and incorporated some of them into voiceovers. Through animations and other mixed media elements, the film subtly portrays the essence of the lineup and the development of the footwear. These storytelling campaigns help the brand become more humanized, attract more younger customers, and increase brand loyalty.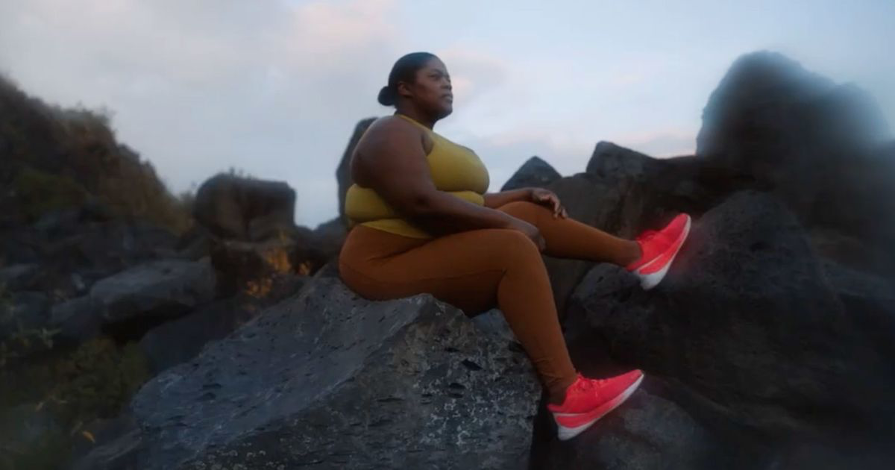 Omni-channel Sales Driven by Immersive AR Try-on Technology
lululemon applied insights from previous products based on research into women's unique movements. By releasing the footwear collection designed specifically for women's feet, they have nurtured their already cult-like following. Implementing digital technologies is essential to their global growth strategy focused on product innovation and consumer experience. Their visulized marketing campaigns, such as footwear virtual try-on, digital videos, etc., attract more potential consumers in an immersive way and improve sales conversion rates.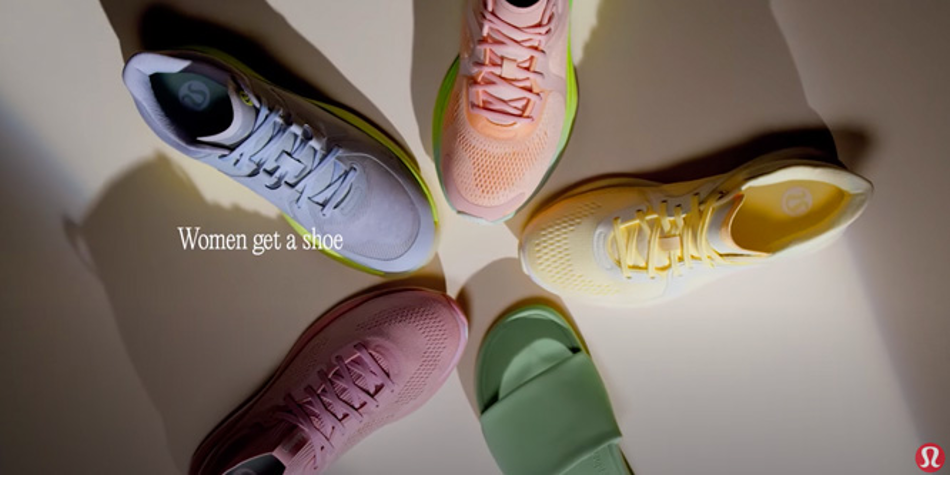 According to Statista, the AR market is worth $30.7 billion, with about 810 million active mobile users. With e-commerce retailers once rushed to adopt video as a new way to attract customers and boost conversion rates, augmented reality is now forever changing the way products are sold. AR gives customers who normally shop online the opportunity to view and interact with products as if they were visiting a real boutique store.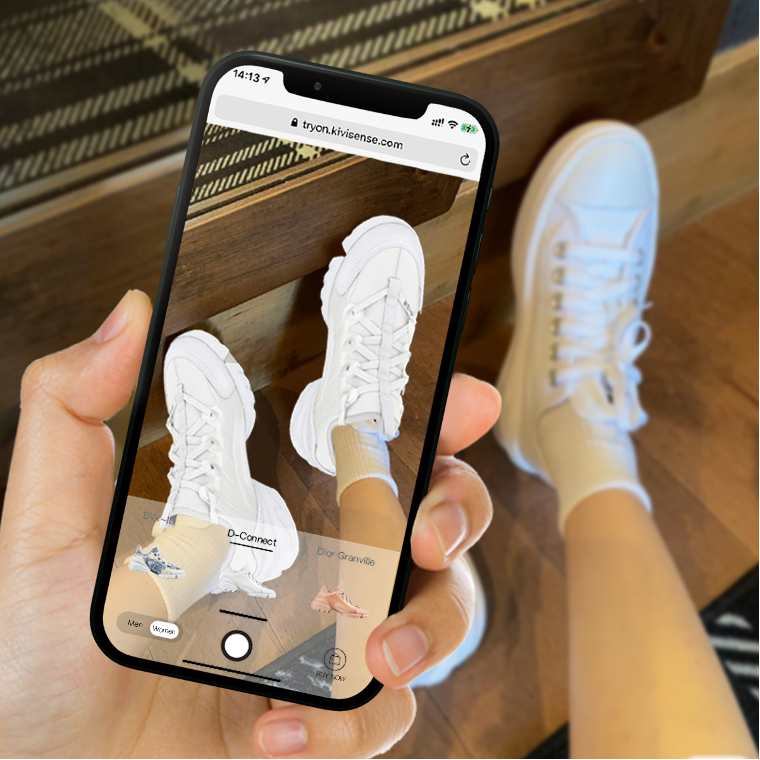 How to embed this more engaging customer experience to drive better sales conversion? Kivisense, a Sino-French joint venture focused on WebAR solutions in e-commerce & marketing, provides brands with various digital solutions such as AR try-on, digital storytelling, pop-up store, etc. Their key partners, such as Gucci, Dior, Pomellato, Valentino, Canada Goose, Lululemon, Salvatore Ferragamo, etc., have all achieved good performance. Also, their solutions can be seamlessly integrated into multiple platforms like Web, App, Shopify, Social media, etc., to achieve omni-channel sales growth in Metaverse.