Statista estimates that there will be 1.96 billion mobile AR users worldwide in 2021, and 2.4 billion by 2023. In today's fast-paced world, these users are more inclined to experience the ease and fun of travel and culture anytime, anywhere. To attract users' attention in a wide variety of tourism & culture campaigns, digital transformation is a top priority. AR for tourism and culture will provide consumers with a visual, memorable, and interesting experience, which not only engages more visitors, but also enhances brand awareness through sharing content on social media. Especially, Web-based SLAM AR is the best choice to create your digital scenic spot system and revolutionize the tourism industry.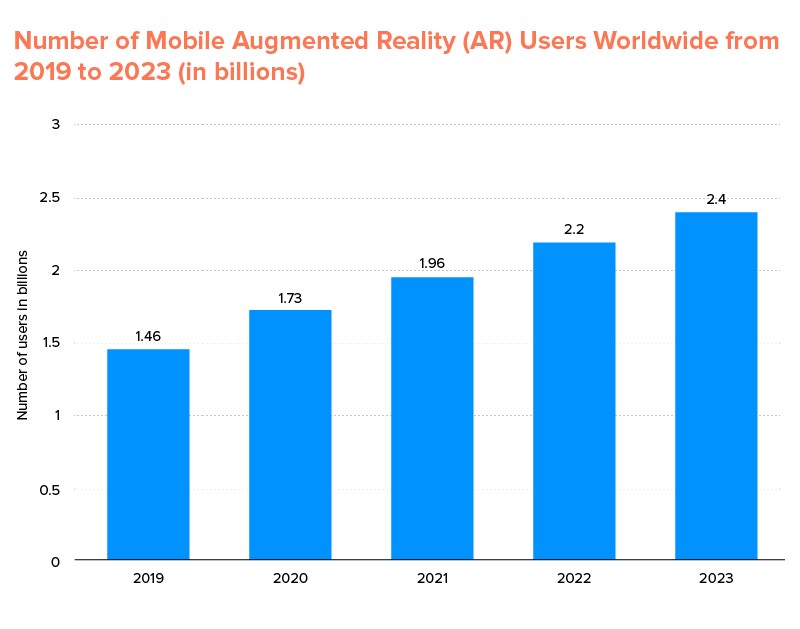 Significance of Web-based AR in Tourism and Culture
When it comes to the importance of Web-based SLAM AR in the culture and tourism industry, we can analyze it from two aspects: WebAR and SLAM AR experience.
Downloading apps still remains a barrier to content distribution, especially if it has a commercial background. The Web-based AR experience has completely removed this barrier. In this case, users just need to follow a link, open the camera and view the AR content immediately. The advantages of AR in tourism & culture not only make the user experience more friendly and convenient, but also enable consumers to digitally visit scenic spots at home. In short, the WebAR experience makes people more inclined to view and share content, ensuring higher coverage and more interaction. It also means lower costs and greater flexibility.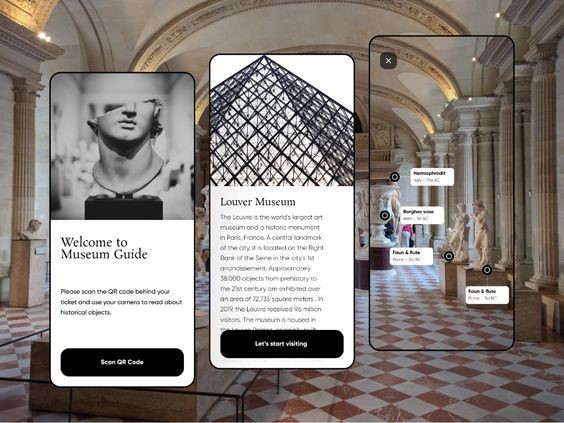 SLAM AR is considered an important part of the AR Metaverse concept, because it can capture the real environment based on existing camera, and superimpose interactive and personalized AR scenarios on it, allowing visitors to experience memorable trips or exhibitions in the real environment.
In terms of tour experience, the real tour guide service and guiding equipment is a relatively common solution in the past, but its form is quite simple, and limited by insufficient personnel and equipment, and can't get rid of the boring texts or pictures. In addition, the cultural and creative industries are also faced with various difficulties, such as backward development, outdated forms, and failure to meet the aesthetic and use behavior of young people.

With advanced augmented reality technology, you can create interactive digital storytelling in scenic spots, museums, and galleries, allowing visitors to directly place and interact with real cultural relics and historical figures in the real environment through SLAM. The application of augmented reality in tourism industry significantly increases visitor satisfaction and generates positive brand images by adding 3D models, 3D animations, custom sounds, visual effects, and immersive virtual tour experiences. Meanwhile, it can also provide new vitality for cultural and creative products.
3 Best Examples of AR in Tourism: Higher Engagement and Sales Growth
People travel or visit exhibitions because they live in an exciting experience. This desire for novelty can be exploited by tourism and culture businesses, which can provide customers with fascinating ways to explore the world with augmented reality. With more than 3 billion people owning smartphones, no travel brand can afford to ignore the future of augmented reality in tourism if they want to stand out from the competition. Here are 3 examples of AR in tourism and cultural industry.
1. Gamified AR Tours
While traveling itself is fun, one way to make it more engaging is to provide visitors with gamified AR tour experiences, treasure hunts, and challenges involving collecting rewards. Cedar Point, an amusement park in Ohio, also known as the "Roller Coaster Capital of the World", integrated the immersive AR Battle of Cedar Point experience into its app. After entering the park, visitors can scan ride signs, game symbols, and T-shirts around the park to trigger interesting AR interaction. In this way, users will never get bored, even if they have to wait in line for a ride.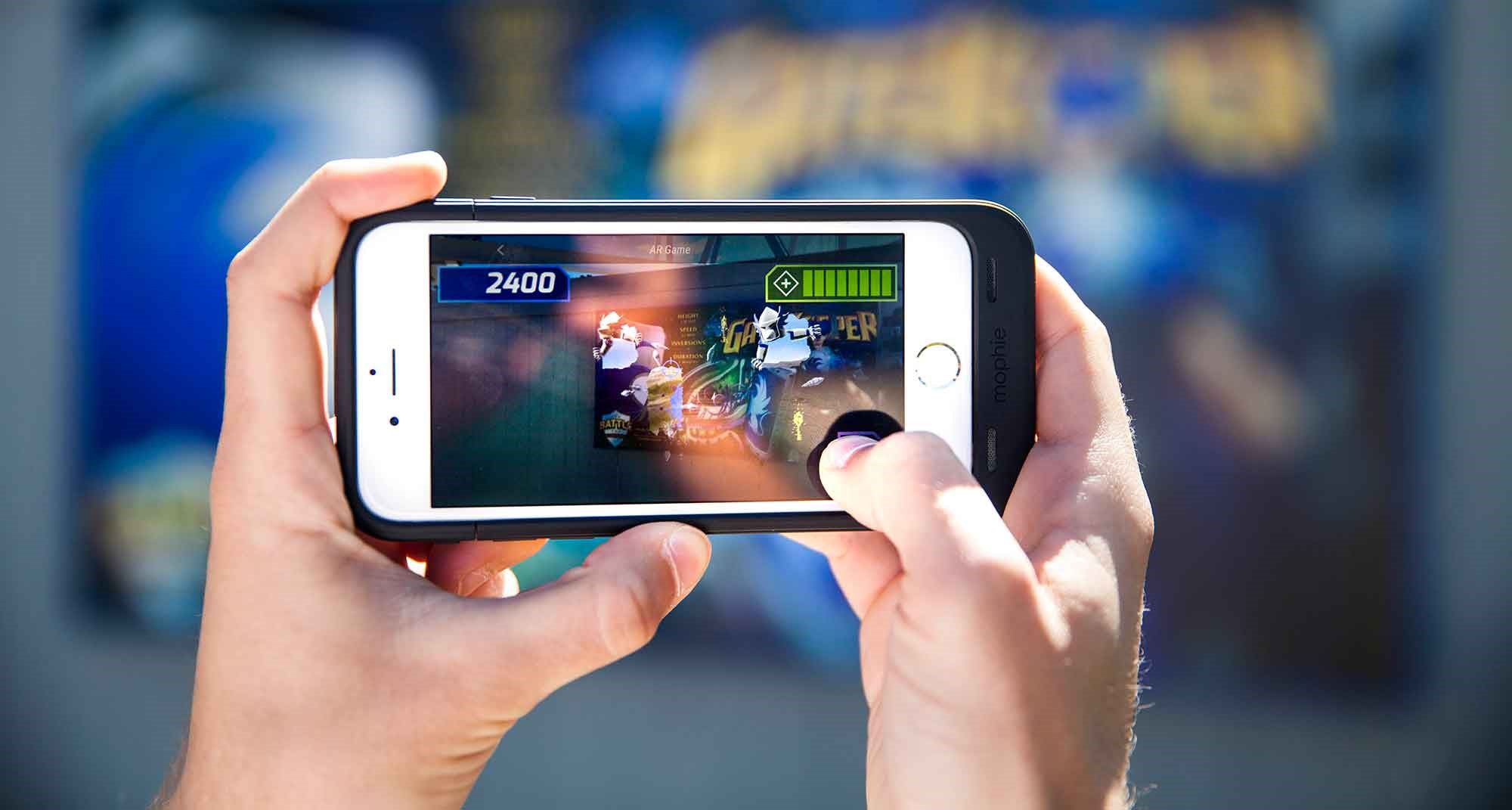 In addition to keeping visitors entertained, the gamified AR tour also increased the average amount of time users spent in places like restaurants and merchandise stores, which greatly improved sales conversions and generated social media attraction for the park.
2. AR Metaverse
"AR Metaverse" is a Mini-Program developed by Kivicube, an Online XR Authoring Platform, that allows users to quickly experience SLAM AR functions. Simply log in to Kivicube and upload AR models as prompted, users can visually edit AR interactive content and directly experience it with "AR Metaverse". It only takes less than five minutes for users to make a Tanjiro AR scenario and place him at their home through SLAM technology.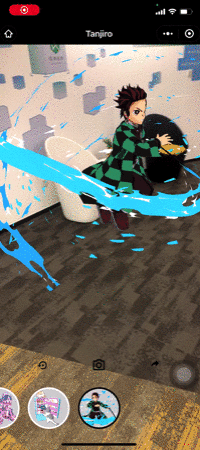 Kivicube, a tool that fully connects the authoring platform with the front-end, enables more businesses to empower traditional cultural and creative products through AR and drive unbelievable sales growth.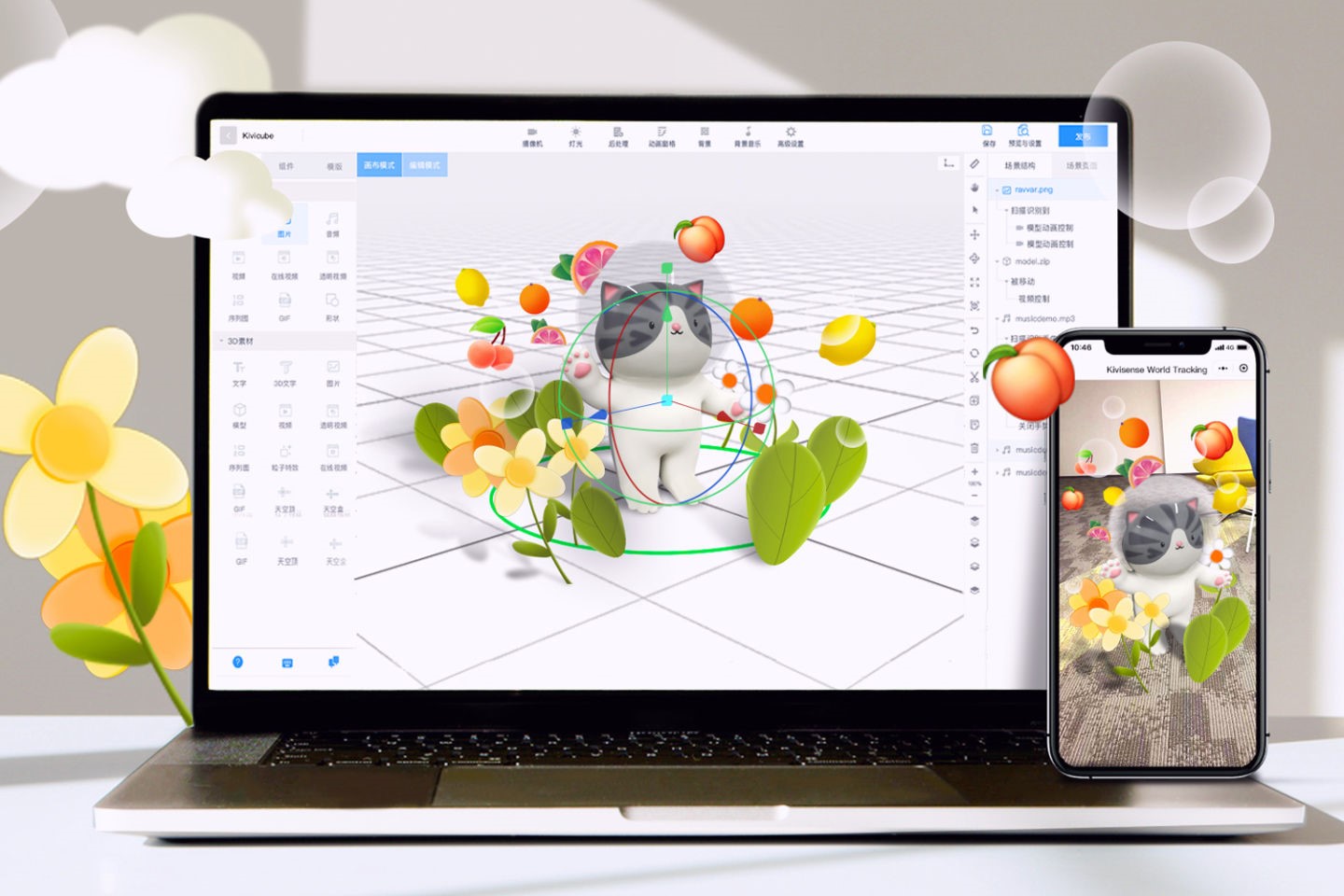 3. AR Exploration in Norton Museum of Art
The Norton Museum of Art in West Palm Beach, Florida, launched the AR Art Collection to help users immerse themselves in exploring the artwork of the museum. This interaction creates new virtual entry points for visitors, which are designed to augment the visitor experience and focus on a selected number of artworks. As in Akron, it encourages users to fuse their creativity with the displayed artwork and interact with pieces in AR.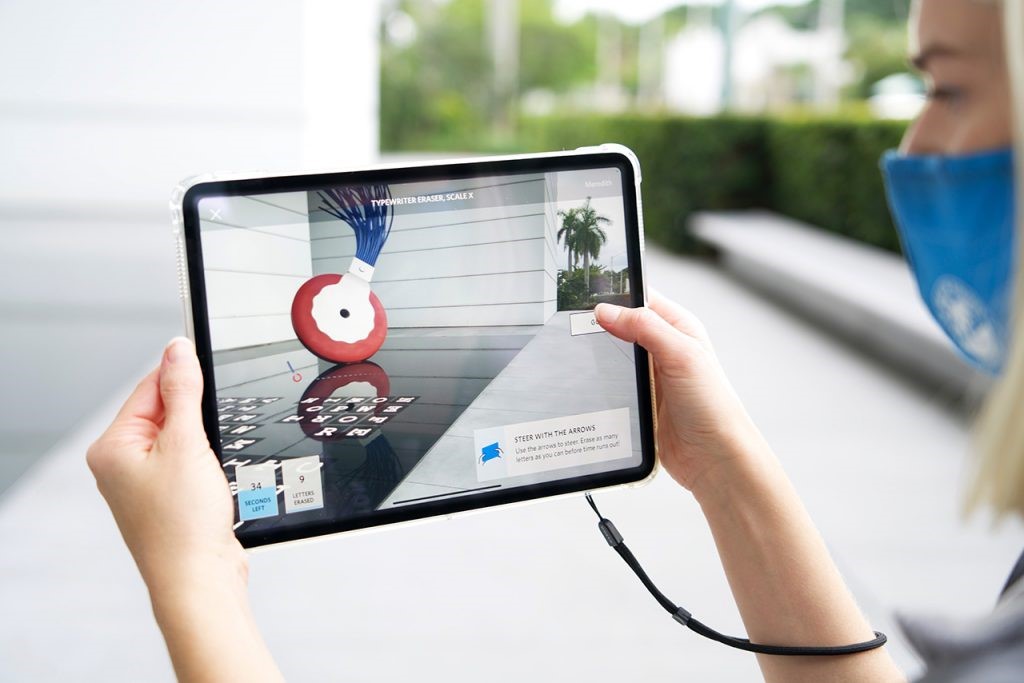 By placing the artwork into the real world through SLAM technology, and combining with 3D models, users can have a deeper understanding of the artwork and leave a deep impression on it. Overall, transforming the gallery experience through augmented reality dramatically increases visitor engagement, which is not always possible in traditional gallery settings.
Effortlessly Integrate Web-based AR in Tourism and Culture Industry
Kivisense is an all-in-one AR solution provider who was named as one of the top 5 best startups at F8 Refresh 2021. Featuring with low-code visualization production, its XR Authoring Platform Kivicube also integrates various algorithms, such as AR image tracking, SLAM AR, and gyroscope tracking, etc., that allow users to complete amazing AR projects within 5 minutes by only adjusting the location of the material and edit the interactive events.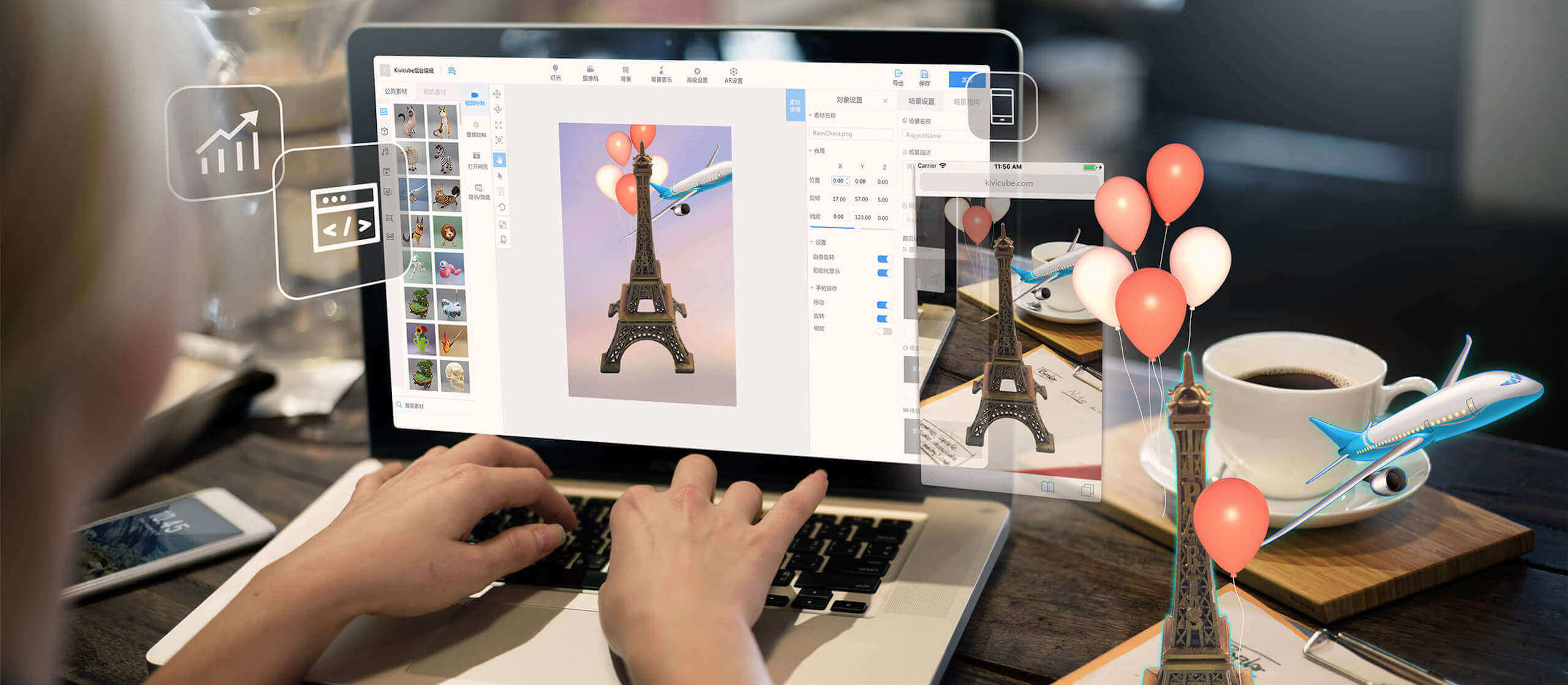 With Kivicube, every advertising and creative practitioner can create AR business scenarios with minimal cost and publish them to various platforms with one click. Users can also create UGC through interesting AR experiences and share them with friends, which indirectly improves brand awareness and sales conversion rates.
Conclusion
Expedia reported that 78% of travelers say innovative and informative content from a destination or travel brand directly affects their decision-making process. In addition, 46% of show digital advertising with informative content is more influential. The use of AR in tourism will tell their services and stories more creatively, enabling users to virtually explore the evolution of landmarks in a time perspective, enjoy 3D models of places, experience AR travel through time, etc. Web-based SLAM AR helps businesses reduce costs, and improve operational efficiency and customer experience. If you are looking for AR solutions, or want to integrate AR into your existing solutions, Kivisense is highly recommended for you. In addition to the Kivicube WebAR Authoring Platform, it also provides a range of modular AR try-on solutions, such as AR eyewear try-on, AR watches try-on, AR shoe try-on, AR jewelry try-on, etc.