With the rapid growth of global 3C product market, a fierce competition is inevitable. Meanwhile, Gartner, Inc. reported a 12.5% drop in global smartphone sales in 2020 due to the pandemic. But Xiaomi's impressive growth remained strong during the COVID-19, ranking among the top three in the 2020 Q4 with 43.3 million shipments, 11.2% market share, and 32% year-over-year growth. All of this is attributable to continuous optimization, iterative testing, and the adoption of differentiated digital experiences like AR try-on smartphones. Advanced technology and a successful digital marketing strategy focuses provide Xiaomi with a leading edge over its competitors, which significantly improves user experience and stimulates purchasing decisions. Here's a detailed analysis of how Xiaomi drives sales under the digital transformation strategy.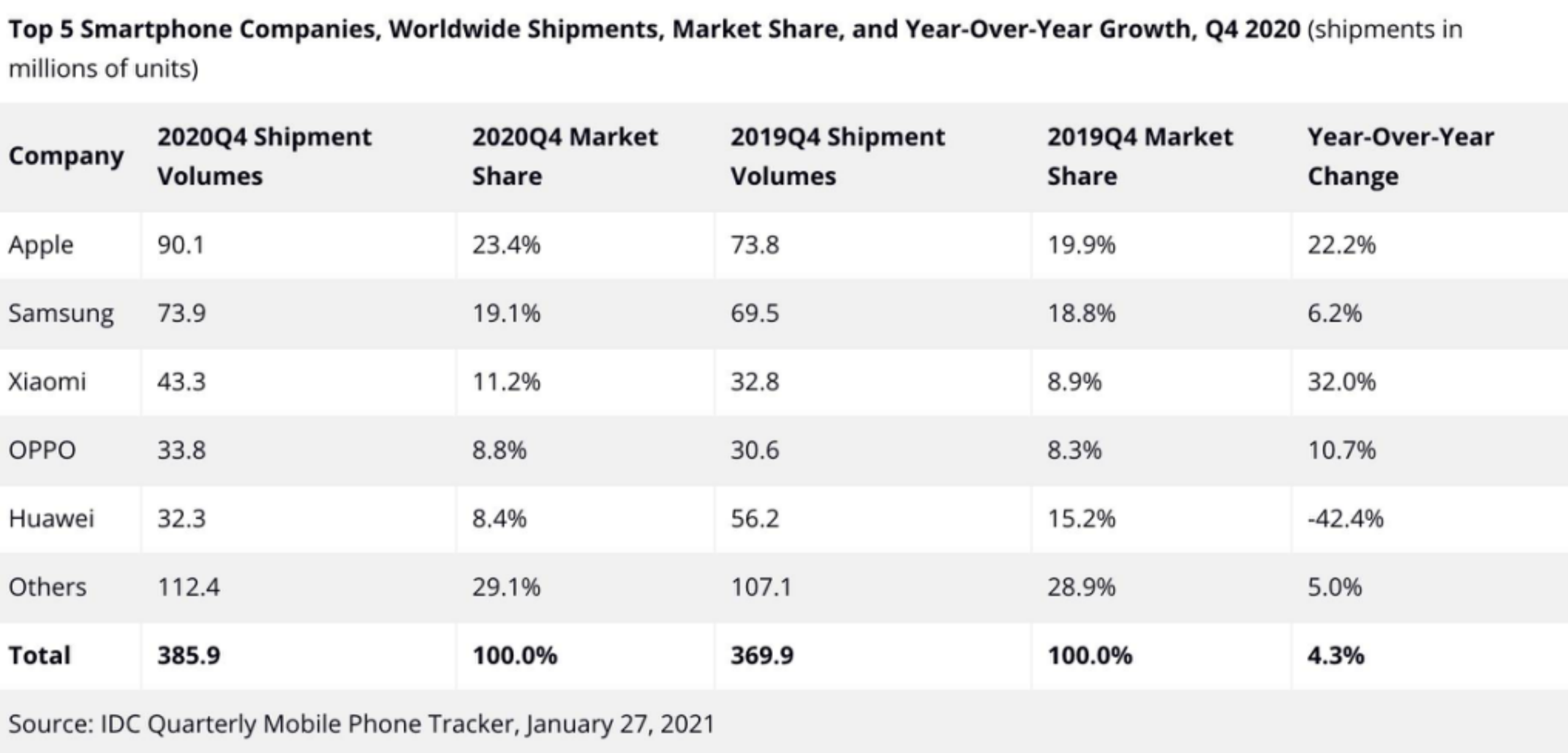 1. 3D Exploration and AR Try-on for Redmi Note 11
Xiaomi announced the new Redmi Note 11 series with improved charging capabilities. Featuring with Mi-FC technology, Redmi Note 11 Pro+ can charge a massive 4,500mah battery to 100% in just 15 minutes. Equipped with 120Hz high refresh rate AMOLED display, it provides users with smoother experiences. The collection also comes with a sleek new flat-edge design with glass enclosing both sides, while the glass back features an anti-glare matte finish to deliver a subtle style. Adhering to the vision of "Make friends with users and be the coolest company in users' hearts", Redmi Note 11 virtual try-on function is launched to provide a high-quality user experience. This digital marketing strategy creates an "AR-See-Now-Buy-Now" experience for users from two innovative technologies: 3D exploration and AR virtual hands-on.
3D Exploration
Enter the Redmi pop-up store and click on the phone to start your 360-degree exploration of the phone's exquisite look. With the support of 3D rendering technology, the phone material is highly replicated, just as if you were holding the phone in a physical store. Its four beautiful colors, including Mysterious Black, Forest Green, Timeless Purple, Milky Way Blue can be realistically displayed in 3D. Furthermore, you can clearly explore the light sensor effect of the AMOLED screen and the delicate diamond arrangement.
AR Virtual Hands-on
After viewing the devices in 3D, simply click on the "AR Try-on" button in the lower-left corner of the screen, then place your right hand within the frame to start your experience. Customers can explore and compare Note 11 series in different colors or styles in their palm, and get an immersive sense of how big the phone is virtually compared to their palm and how it looks when held in the palm. With real-time wrist tracking, users can also move their palms to get a closer look at the camera, the design of the phone's surface, Wang Yibo's signature, etc. After the perfect try-on experience, users can directly enter the product page to buy it. In short, shoppers are able to virtually see devices on their body, giving them more confidence to make a purchase decision.
2. Redmi Watch 2 AR Try-on and 3D Display
At the Redmi Note 11 series launch event, Xiaomi also unveiled the latest Redmi Watch 2. It features a 1.6-inch AMOLED colorful touch display and an interchangeable TPU strap. It's 5 ATM waterproof and offers 117 fitness modes to track your activities. Equipped with all the basic sensors, such as optical heart rate sensor, SpO2 sensor for blood oxygen level monitoring, compass, ambient light sensor for automatic brightness, etc. The built-in GNSS chipset comes with more accurate position tracking and supports four major global positioning systems, including GPS, GLONASS, Galileo, BDS. It also has up to 12 days of battery life. To provide users with a better visual experience, Redmi also introduced 3D models and AR watch try-on functions.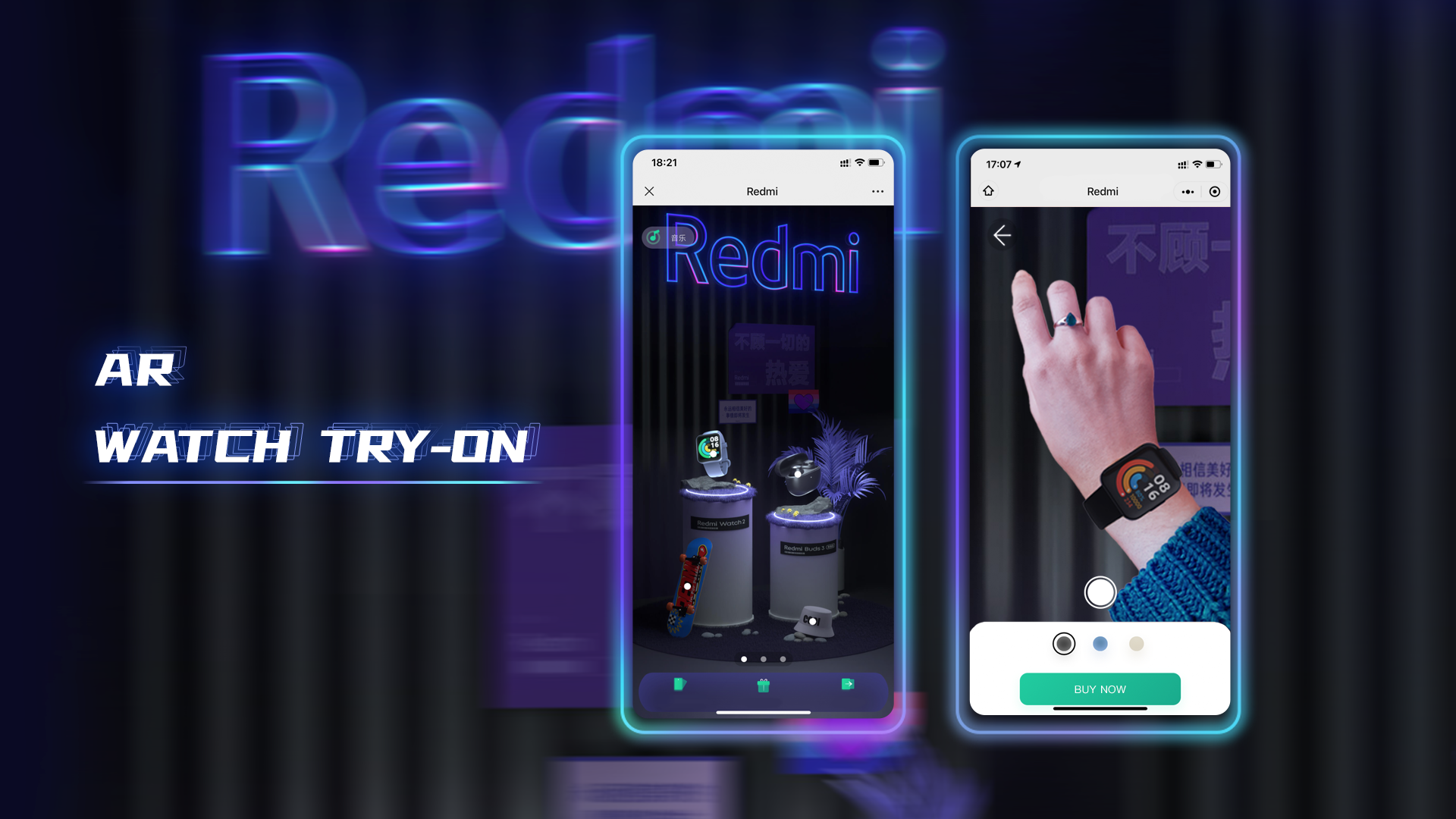 3D Watch Models
Click on the watches at the Redmi pop-up store to start viewing them in a dynamic 3D model. For its high-definition and colorful screen, the 3D team produced high-quality CAD models with professional skills and iterated on the color scheme to achieve a replication capacity of more than 95%. You can switch between different colors to see the 3D effects, and at this point, you can see that each style of material is as realistic as you would see in a physical store. If you are satisfied with the product, you can also click on the "Buy Now" button to complete the purchase on its official store.
AR Virtual Watch Try-on
By clicking on the "AR Try-on" button, users can point their smartphone's camera at their wrist and see how the watch looks when virtually worn on it. Even if you freely rotate the wrist, the watch can achieve a super-precise fit on the wrist. It's all thanks to real-time AR wrist tracking technology, providing users with a seamless and enjoyable try-on experience. Users can also take try-on photos and share them on social media to get more friends' valuable suggestions or let them try new watches on virtually. When you find the perfect one, you can be directly guided to the official store to buy it. Xiaomi has been at the forefront of integrating digital technologies to create innovative interaction for users, which significantly enhance customer experience and sales conversion rates.
3. Wang Yibo Celebrity Fan Effect Drive Explosive Sales
Wang Yibo, a Chinese actor, dancer, singer, rapper, TV host, and professional motorcycle racer, regularly appeared in Forbes China Celebrity 100 list and ranked second in 2021, and is quite popular among young people. Many Gen Z treat him as an idol, obsessed with documenting and replicating his every choice.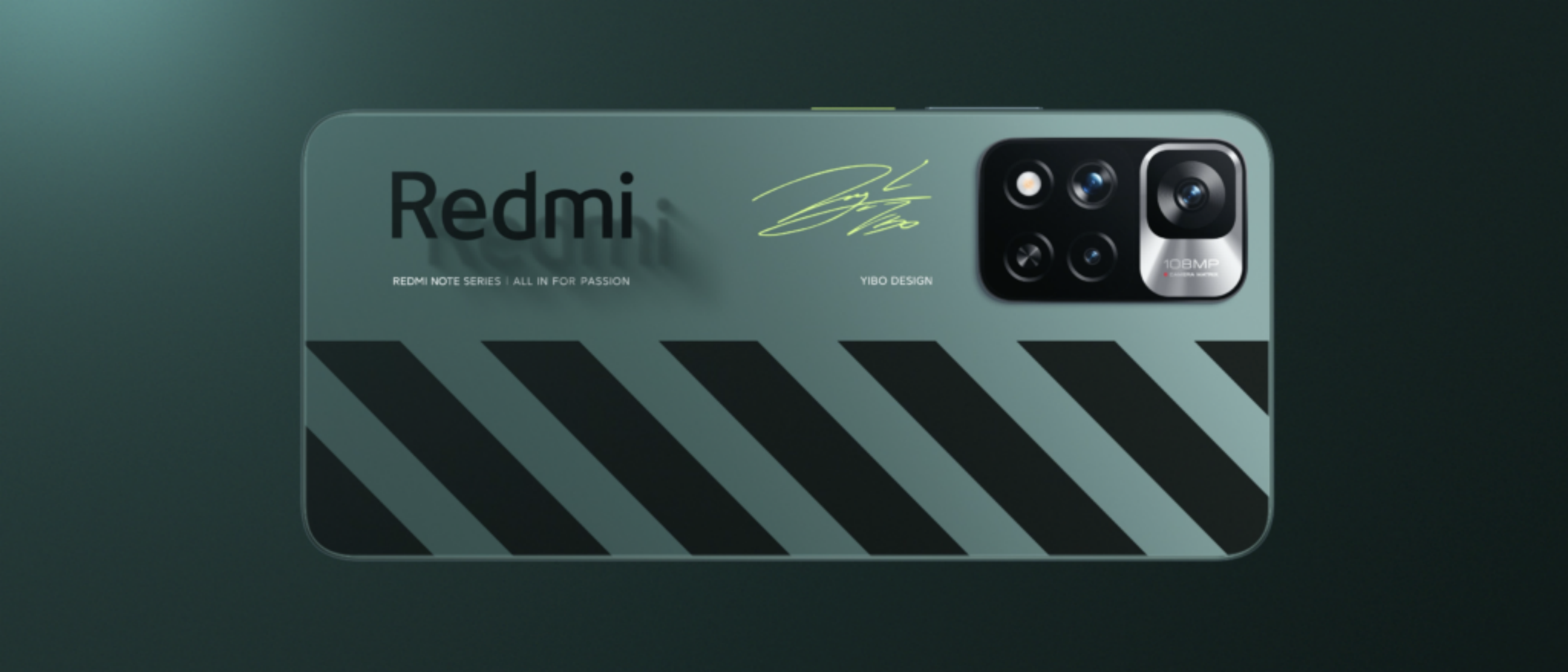 This enthusiasm represents a business opportunity that many brands have fully latched onto. Redmi Note 11 is also forward-looking in terms of their target audiences, with the launch of its outstanding 120W fast charging function. Xiaomi has also specifically signed Wang Yibo as its brand ambassador, who is the voice of the brand, spreading the message to a wider audience. It also launched a new color scheme with the signature of Wang Yibo to cater to the needs of young people, attract more users and drive sales with online influence. In addition, it's a great way to conduct consumer research and test the purchasing power of fans.
4. Redmi Note 11 AR Try-on on Social Media
Research by Global WebIndex shows that 57.6% of the world's population uses social media and spends an average of two hours and 27 minutes a day on it. In a special report in July 2020, Datareportal also examined changes in social media usage during the COVID-19 lock-down period, such as a significant increase in online and digital activities.
Consumers can already buy products through social media, but with an augmented reality experience, it will be a much more innovative experience that can engage more users. The reason why Xiaomi can stand out from many competitors is that it also launched AR interaction on social media, allowing users to directly enter virtual stores, try on the Note 11 in AR, and directly buy online. Of course, after trying it on virtually, consumers can also be directed to Xiaomi's official website for more details or styles. Also, Xiaomi's excellent AR try-on experience is highly shareable, encouraging users to create UGC and helping build higher brand awareness and sales conversion.
Reshape Business Growth from a New Perspective with Digital AR Marketing
Xiaomi's business model has been successful not only because of its low-cost models and high-quality products, but also with its advanced digital transformation strategies. The company's success lies in the seamless integration of product, pricing, and digital marketing hacks. With rising competition in the market as well as changing consumer buying behaviors, Xiaomi has begun to focus on attracting more users and improving sales conversion by increasing digital spending each year. In the release of Note 11, Xiaomi not only introduced various digital marketing campaigns such as AR phone try-on, AR watch try-on, social media AR experience, and Wang Yibo brand ambassador, but also launched a series of interesting activities, such as explaining the unique selling proposition of the phone through Wang Yibo's voice function, collecting 4 pieces to win a lucky draw, etc. These are very much in line with the user behavior of contemporary young people, so as to attract them and stimulate them to make consumption decisions.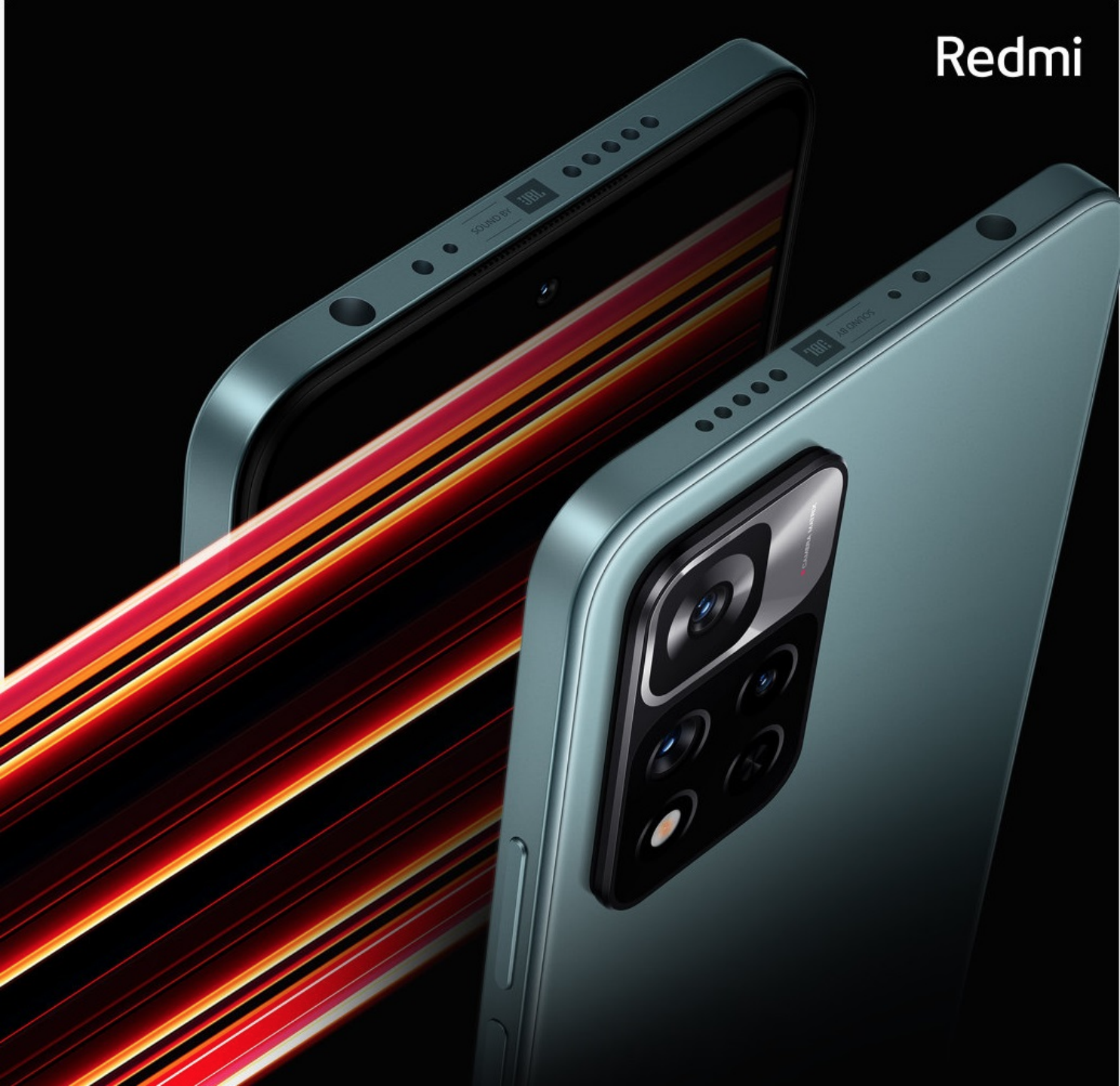 Then, how to successfully integrate AR experience and get better ROI conversion rates? Having a reliable AR solution provider is key to success. Kivisense, a Sino-French joint venture that was named one of the five best start-ups at F8 2021, is a highly recommended choice for you. Let's take a look at some of its proven technologies.
Kivisense continues to focus on AI deep learning and achieve the stability and accuracy of AR experience. Its lightweight AR algorithm is perfect for tracking hands, faces, foot or other parts of the human body in real-time.
Its 3D rendering engine can easily replicate a variety of materials, including diamonds, metals, shoe materials, etc., with a degree of restoration of more than 95%, providing users with a more realistic and immersive AR interaction.
With modular API services, such as AR shoe try-on, AR watch try-on, AR eyewear try-on, AR jewelry try-on, etc., it makes development much easier. The collaborators can invoke them directly according to their needs.
Kivisense AR try-on solution is highly compatible with various platforms, such as the Web, App, EC SaaS platforms like Shopify, social media platforms, etc., and easily helps partners achieve omnichannel marketing and better sales.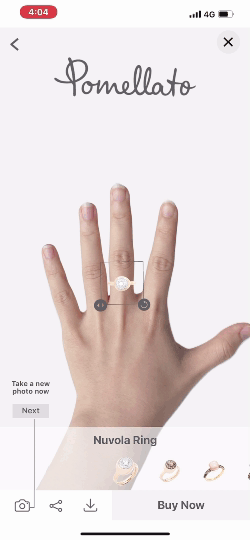 Conclusion
Digital marketing campaigns are a great way to promote your product or business, and Xiaomi is a typical successful example. They can be used to promote the website and its content and assist in the service or the products' storytelling, which highly caters to the changes of users' purchasing behavior in the 3C market, and greatly improves consumer engagement, brand loyalty, and sales conversion rate.