Perfect Diary, a beauty brand popular with Millennials and Gen Z, debuted at Milan Fashion Week just one year after it was founded. During the "Double 11" in 2020, it ranked first in sales, with cumulative sales exceeding 600 million pieces. Being an innovative disruptor in the beauty industry, its growth has been almost legendary. Its success is mainly attributed to the combination of digital strategies and advanced technologies, as well as co-celebrity. During the "Double 11" in 2021, it launched Spotlight Shiny Moist Slim Lipstick, along with more interesting AR gamification. Will it once again break Tmall's record and beat competitors in sales?
Enhance Brand Awareness with the Newly Upgraded Slim Lipstick
The young but fast-growing Perfect Diary constantly provides high-quality & surprising cosmetics by listening to customers and persisting in innovation, which enables all women to enjoy the journey of beauty, self-expression, and perfection. Featuring with delicate gold case, leather bag, lightweight design inspired by stiletto heels, advanced materials, and affordable price, the slim lipstick has become the best-selling product once it launched. With the core message of "Unlimited Beauty", Perfect Diary makes women step into wonder and reveals their independent image. The brand also invited famous actress Zhou Xun as the spokesperson of the series, greatly enhancing consumer awareness of the brand.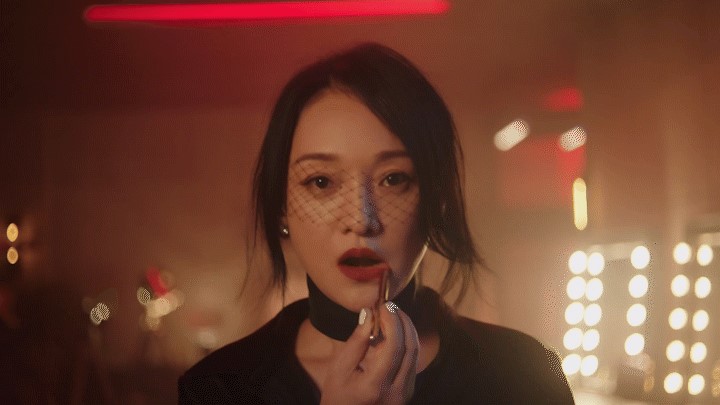 The Spotlight Shiny Moist Slim Lipstick, a brand new product focusing on generation Z, combines the advantages of slim lipstick. This iconic stiletto is adorned with a new silver casing, like a metallic shine that moves with you, which is in line with the aesthetic of Gen Z. Furthermore, Perfect Diary is infused with the advanced formula Hyacolor, a small molecule hyaluronic acid that can caress and smoothen your lips in rich hydration with non-drying effect. The super-comfortable texture feels delightfully lightweight, yet rich in conditioning.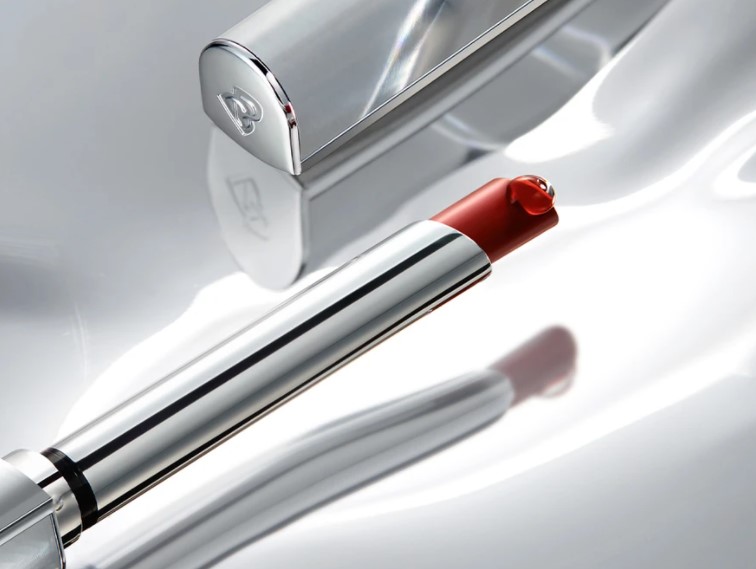 Target Gen Z & Millennials with Exquisite Packaging and Design
The brand concept of Perfect Diary makes it target consumer group at young women aged 18 to 25, advocating them to break through themselves and explore more possibilities in their lives. The newly upgraded Spotlight Shiny Moist Slim Lipstick adopts the high-standard packaging design from Western cosmetics brands, creating the perfect fusion of East and West. Meanwhile, it also makes the formula and color choices friendlier to Gen Z.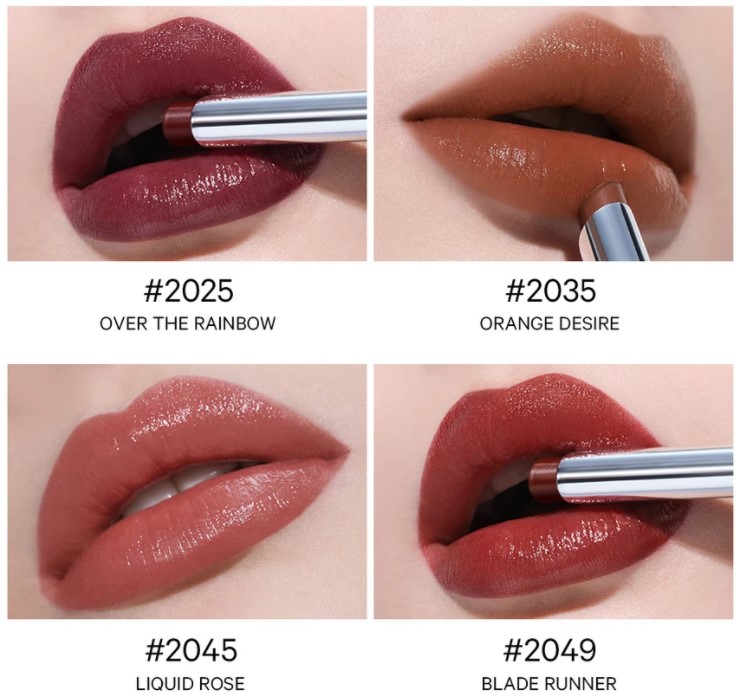 Why is Perfect Diary often ranked number one during "Double 11"? Because it deeply understands that Millennials and Gen Z have very specific preferences when it comes to beauty standards and buying behaviors. They are always energetic, and they value things that are well designed and presented aesthetically. The newly released silver stiletto, equipped with exquisite packaging, can capture their hearts at first glance. Leveraging the proper Gen Z digital marketing tips will be the best way to increase sales in Q4 2021.
Together with Zhou Xun and Liu Haoran to Take a Step Forward
For this new release, Perfect Diary also reinterpreted the slogan of the original series as "Step into wonder. One more time". The Millennial and Gen Z women who drive impressive sales in the cosmetics industry tend to prefer pale-skinned, skinny metrosexual pop stars, so Perfect Diary chose Liu Haoran, who has a huge Gen Z fan base, as the global ambassador of its new series. Embodying the boldness of youth, Liu Haoran with his unique sense of style, passion, and creativity reflects the values espoused by Perfect Diary.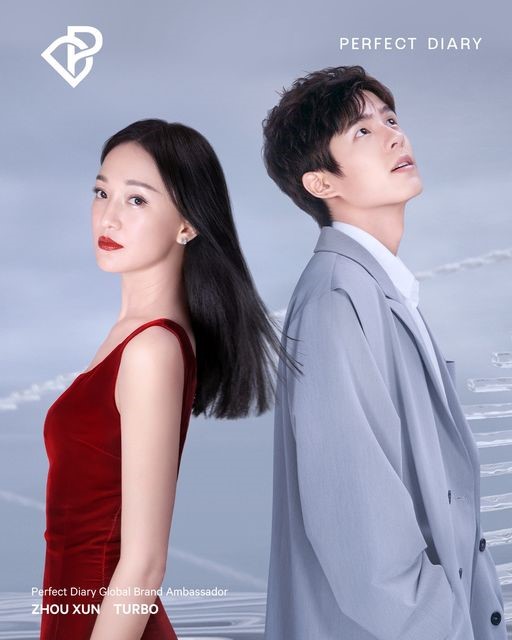 The brand also launched the first TVC featuring Zhou Xun and Liu Haoran on this "Double 11", presenting a comprehensive dialogue between the two series, driving consumer awareness and attracting potential customers of all ages. In TVC, Zhou Xun and Liu Haoran reinvent themselves in infinite time and space to make the next step better. What's more interesting is that consumers can also experience the behind-the-scenes of TVC through AR technology.
Augment Your Shopping Experience with PD Paper
During "Double 11", Spotlight Shiny Moist Slim Lipstick is available on Tmall for the first time, and consumers will also receive a surprise when they get the product, namely PD Paper, a fashion magazine compiled by the brand. Combined with consumer profiles, the brand wrote a wealth of contents in PD Paper, which not only allows consumers to know the information of newly released products and the most beautiful & practical makeup demonstration, but also the latest fashion trends.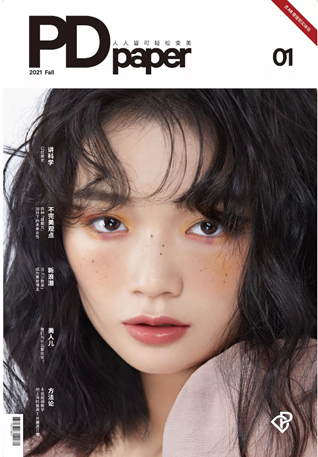 By capturing women's natural desire for beauty and launching AR experience, PD Paper creates new opportunities to establish an emotional connection with consumers, ultimately improving their awareness and stimulating their purchase decisions.
Engage More Users & Improve Private Traffic with AR Gamification
Perfect Diary integrated interesting AR gamification into PD Paper to help build consumer identity with the new product. The unique selling proposition of the new Silver Stiletto Lipstick, such as silver metallic packaging and hyaluronic acid, was incorporated into the interaction. By looking for these hidden pieces, consumers can deepen their impression of the new product. Once the pieces are collected, it'll automatically generate a key, Spotlight Shiny Moist Slim Lipstick, to unlock your experience.
Through the Web-based Slam AR solution, users can place their AR scenarios in any real-world environment. As for the visual design of this experience, the brand also adopts elements similar to the texture of the new product, such as fluid metal and neon lights, allowing users to deepen the impression of the new product again.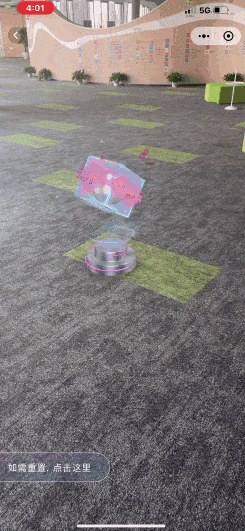 Users need to answer six psychological quizzes before generating a ticket for their future planet, a poster that can be saved and shared on various social media platforms. The ticket is named after the color of the lipstick series, and the design is also an extension of that.
In addition, consumers will also be able to share their tests in the Perfect Diary community and find other users who will be on the same planet as them. The UGC in AR gamification has greatly engaged more users and improved brand awareness. At the same time, it significantly improved the brand's private domain traffic by directing users to the Perfect diary community.
Conclusion: Engage More Gen Z by Integrating AR Technology
As a cutting-edge beauty brand, Perfect Diary has continuously broken through sales growth through successful digital marketing activities aimed at Generation Z. With cosmetic brands on the rise, we should expect more digital campaigns from them in the future. Kivisense, the world's leading AR solution provider, is focusing on AI deep learning and AR technology development. Its business mainly includes two aspects, one is the Web-based AR Try-on for sneakers, eyewear, high jewelry, watches, etc., and the other is Kivicube WebAR Authoring Platform, an online visual editing tool that helps users make amazing AR scenarios without any code. In terms of AR try-on, its real-time tracking technology, and high-precision 3D rendering engine help partners highly restore offline shopping, improve engagement and sales conversion.