Through continuous algorithm optimization and performance testing, Kivisense launched AR Watch Try-on to help developers and brands easily implement virtual try-on experiences and improve user engagement, brand loyalty, and sales conversion. Read on to check the highlights below.
More Stable & Precise Wrist Tracking in Real-time
There is a large amount of palm data in our AI training to distinguish the wrist with fewer feature points and ultimately achieve more precise AR wrist tracking effects.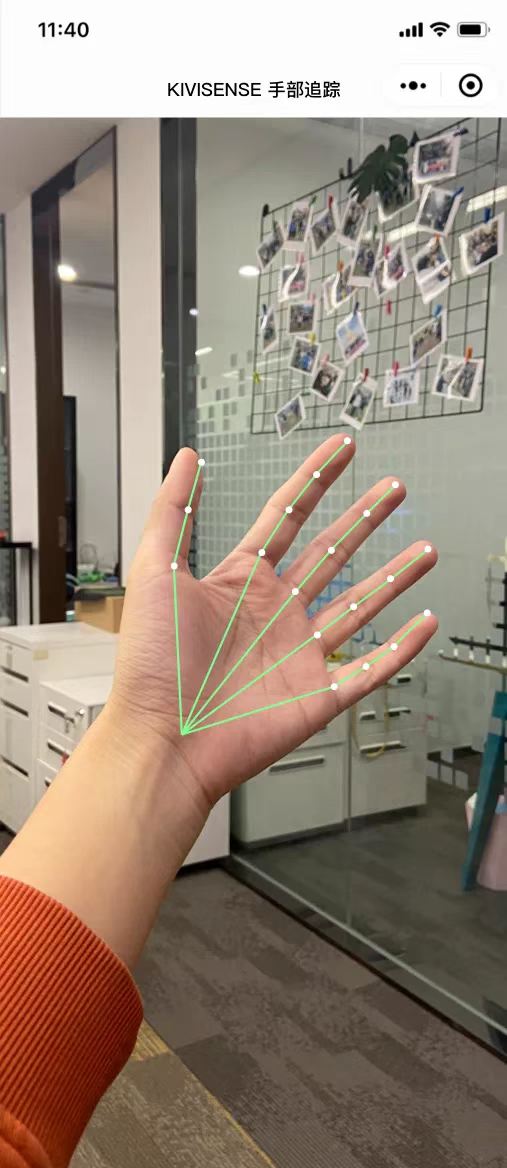 Hyper-efficient Wrist Tracking Algorithms for AR Watch Try-on
Like other virtual try-on modules, Kivisense simplifies and refactors the AR watch try-on algorithms to ensure that it can run quite efficiently even in the WeChat Mini-program, where performance loss is relatively serious.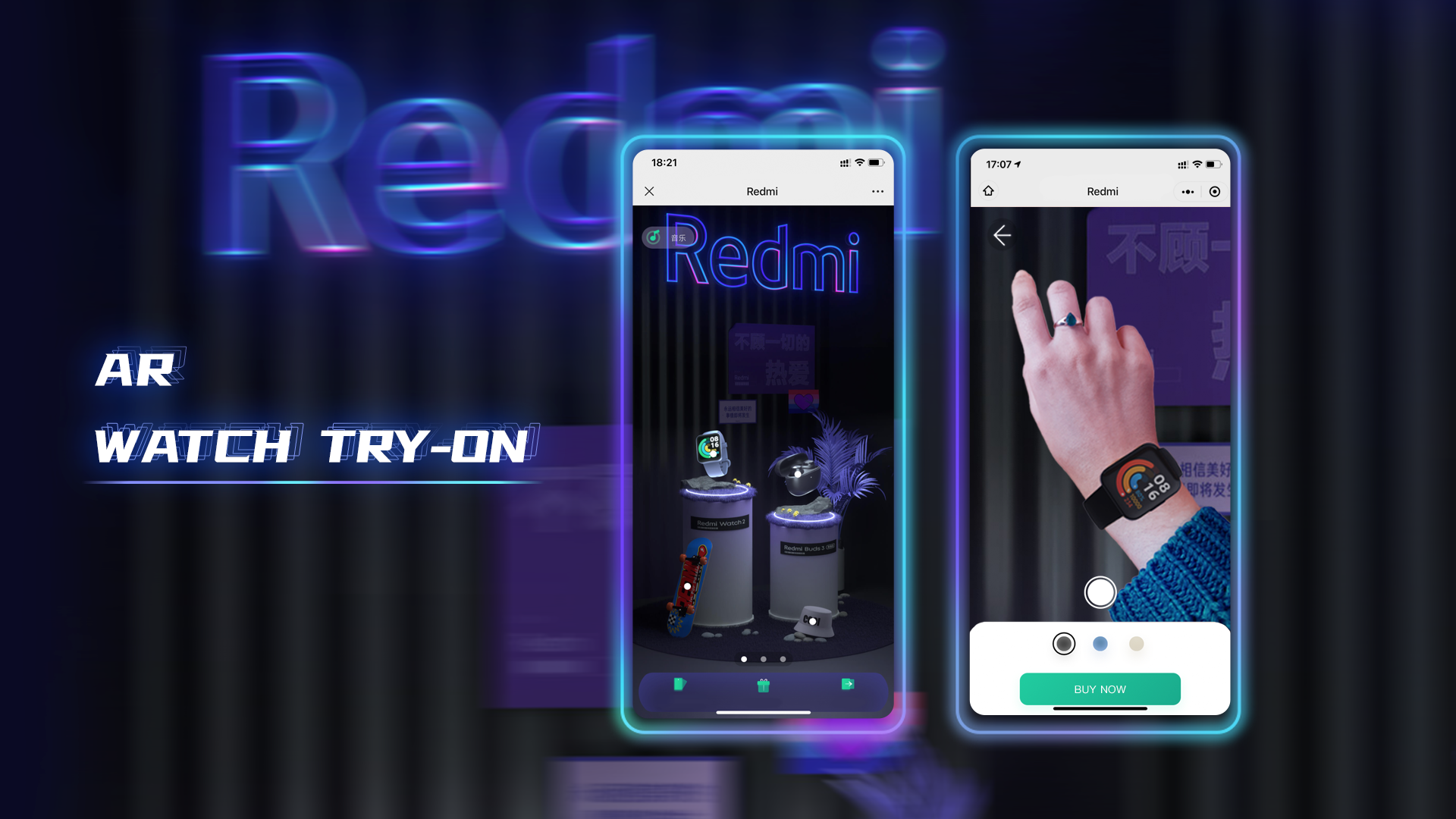 Virtual Try on Watch on the Web, App, Shopify
Based on the analysis of global user behaviors in recent years, Kivisense AR watch try-on is consistent with its other try-on modules, which can be experienced on multiple platforms such as Web, APP, Shopify, WeChat Mini-program, etc.
While helping brands and service providers reduce development costs, Kivisense is also able to drive more consumers into their private domain traffic pools.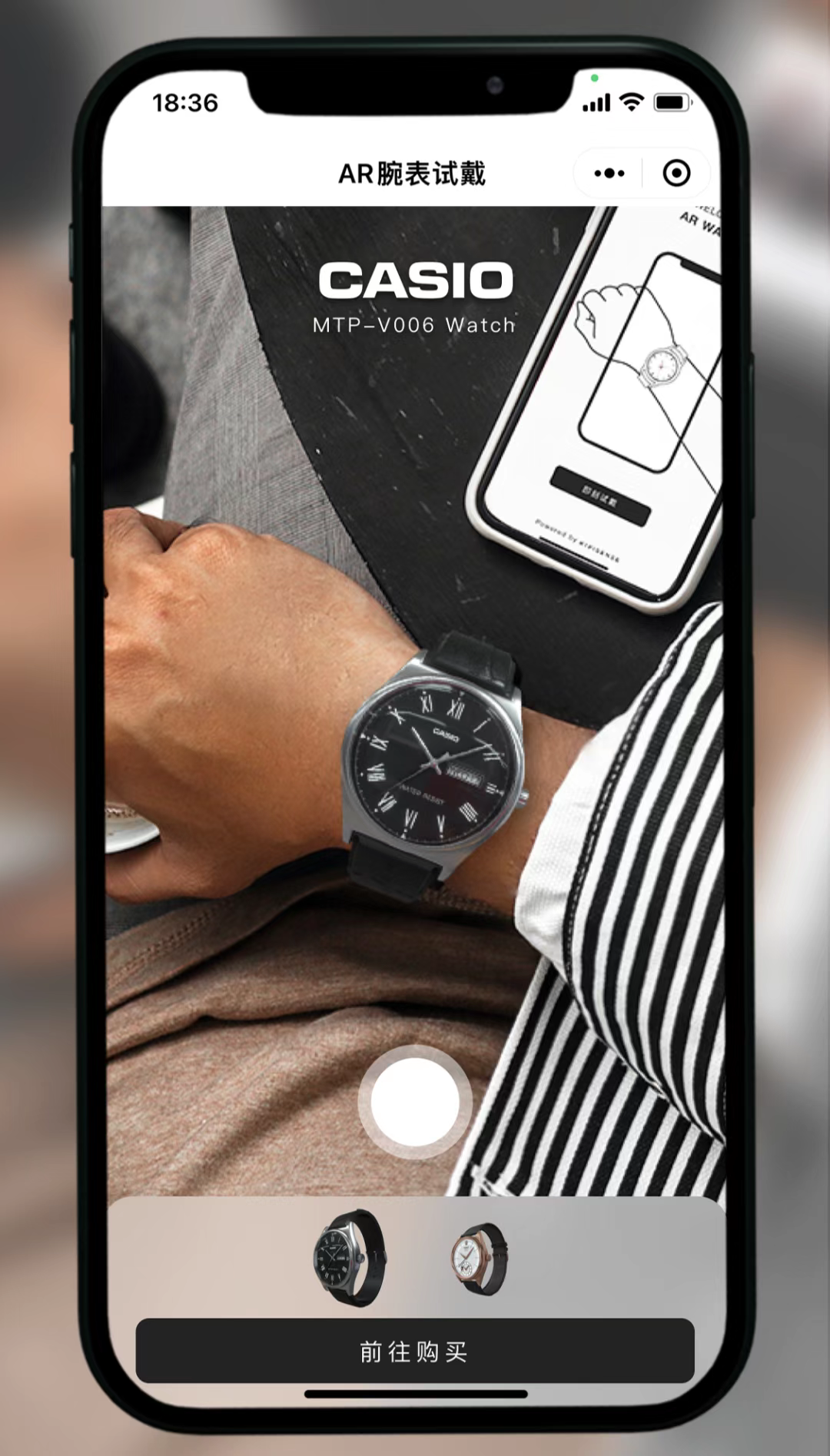 High-precision Rendering Replicates Offline Shopping Experience
Through research on various types of watches on the market, Kivisense optimized the rendering and performance of materials, such as leather, steel, precious metal, gemstone, glass, enamel, rubber, etc., and ultimately achieved a replication of more than 95%.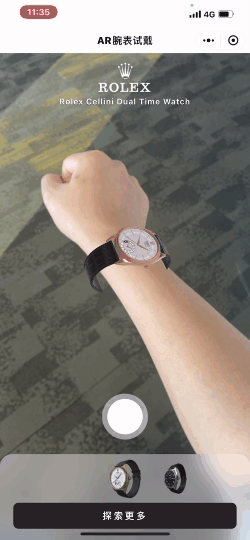 Supports More Interesting Gameplay During the Experience
Interactive marketing scenario: Anything related to hand tracking is easy to do and provides more support for digital marketing, such as fire control, which is popular on TikTok.
AR try-on scenario: Support a variety of real-time virtual try-on experiences such as virtual hands-on phones, bracelet AR try-on, etc.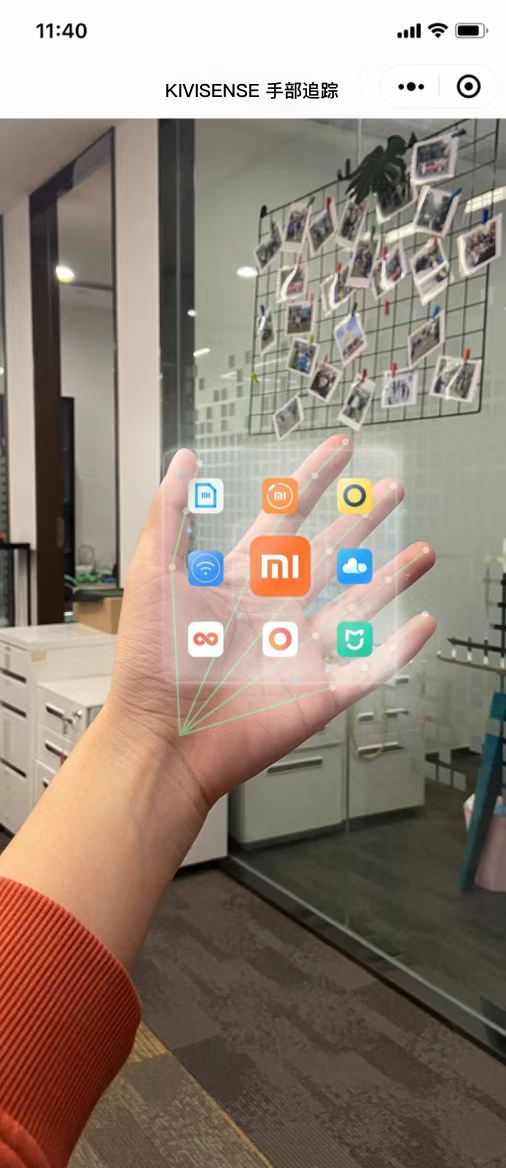 Redmi Note 11 AR Try-on
After the launch of AR watch try-on, Kivisense provided a 3D display and AR try-on for the new Redmi Note11. Within 10 days, it achieved more than 1.5 million UV & 2 million PV, and averaged over 135 seconds on the AR page.
Conclusion
Marketwatch reported that the global market for luxury watches will grow from $3,260.0 in 2016 to $3.67 billion in 2026, meaning that many brands have to stand out from the competition with digital marketing strategies like virtual watch try-on. Kivisense, a leading AR solution provider, launched the Kivicube WebAR Authoring Platform, AR Try-on service, AR Try-on SaaS Platform, etc., helping brands achieve omnichannel sales growth in the Metaverse.