"Everydays: The First 5,000 Days", a piece of digital art created by graphic designer Mike Winkelmann who is better known as "Beeple", sold for $69.3 million and boomed NFT in 2021. A non-fungible token (NFT) is a cryptographic, non-interchangeable digital asset created through blockchain that can be used to provide a public certificate of authenticity or proof of ownership, and can be traded or sold on the digital marketplace. NFT breaks through the problem of digital scarcity, helping brands or artists safely monetize their work in a new way and build a direct relationship with their fans to greatly increase brand awareness.
Demand for NFT Is Exploding Exponentially
The CEO of Twitter Jack Dorsey also topped the NFT sales chart after selling an NFT of his first tweet for a whopping $2.9 million and a collection of CryptoPunk pixelated faces for several millions. The popularity of NFT is exploding now.
Interest in NFT Has Been Steadily Rising Since August 2021
As the digital collectibles boom continues, interest in NFT has surpassed that of in crypto for the first time, according to Google Trends. As you can see in the chart below, interest in the search term "NFT" has been steadily rising since around August. The slowdown in crypto might be the result of Bitcoin being consolidated for a period of time. In addition, the NFT market has been in a relatively boom phase for some time, so it is only natural that interest continues to go up.
NFT Trading Volume Exceeded $13 Billion in 2021
According to the Block Research, over $13 billion of NFT were traded in 2021, a significant increase of 42,988% compared to that of in 2020. OpenSea is the leading NFT marketplace, contributing to nearly 88% of total trading volumes in 2021, or more than $12.5 billion.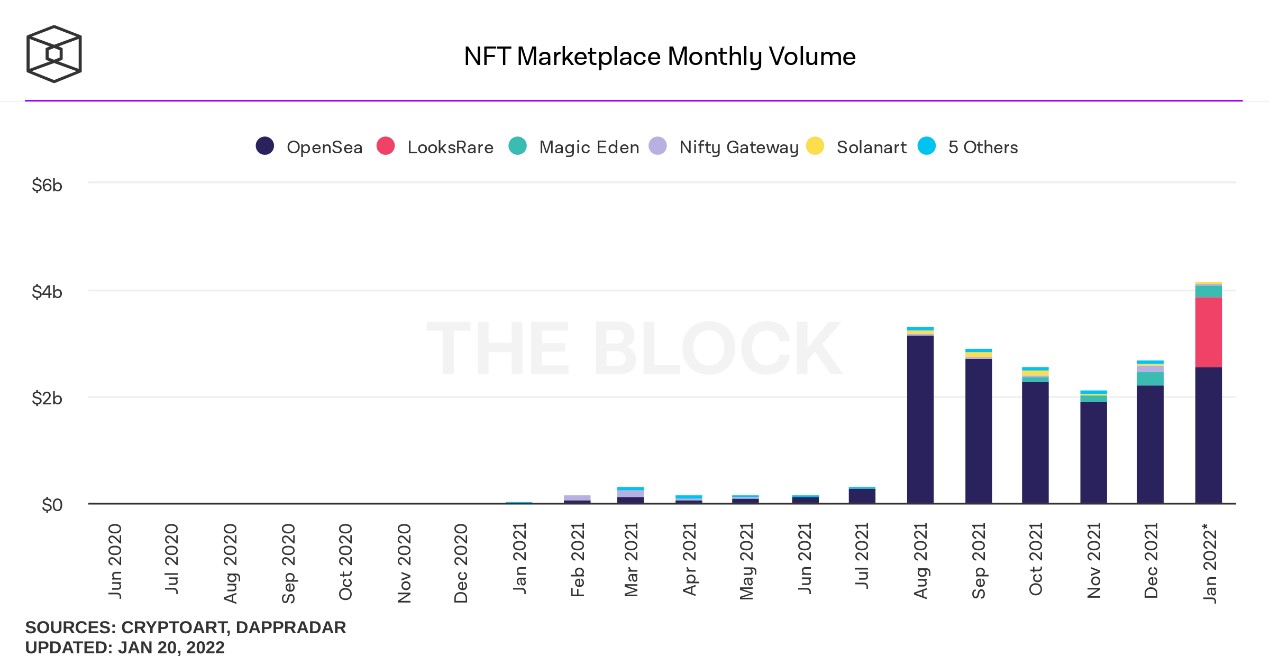 Luxury Brands, Celebrities, and Games Are Turning to NFT Marketplace
With consumer brands such as GUCCI, BURBERRY, LOUIS VUITTON, NIKE, etc., making their own entry into the NFT Metaverse, it shows that the demand for NFT is growing exponentially. Celebrities like Snoop Dog, Grimes, Steve Aoki, etc., are also promoting their NFT collections to generate interest. NFT-based games, such as Axie Infinity and Sorare, allow players to learn about crypto and NFT, as well as earn small amounts of money as a side business while playing video games.
Top 4 NFT Fashion Trends: See Opportunities in the Metaverse Economy
The biggest champion argues that the NFT fashion marketplace represents the next evolutionary step, whether it's digital fashion skins for avatars or wardrobe collections that can be used in games and multiple Metaverse. Various luxury fashion houses are using NFT to engage, validate, and connect with consumers from around the world. Here are four examples of NFT in fashion.
GUCCI Aria Collection NFT Film
Gucci became the first luxury fashion brand to step into the NFT, selling its iconic NFT Aria collection for $25,000 at Christie's in June to mark its 100th anniversary. Technically, this isn't its first run with NFTs or digital marketing initiatives. In March 2021, it experimented with digital fashion by launching a line of AR sneakers for $11.99 each. Aria NFT is Gucci's first official NFT, in the form of a short film that includes an upcoming collaboration with Balenciaga, making a historic moment for the storied brand. All proceeds from this will be donated to UNICEF USA.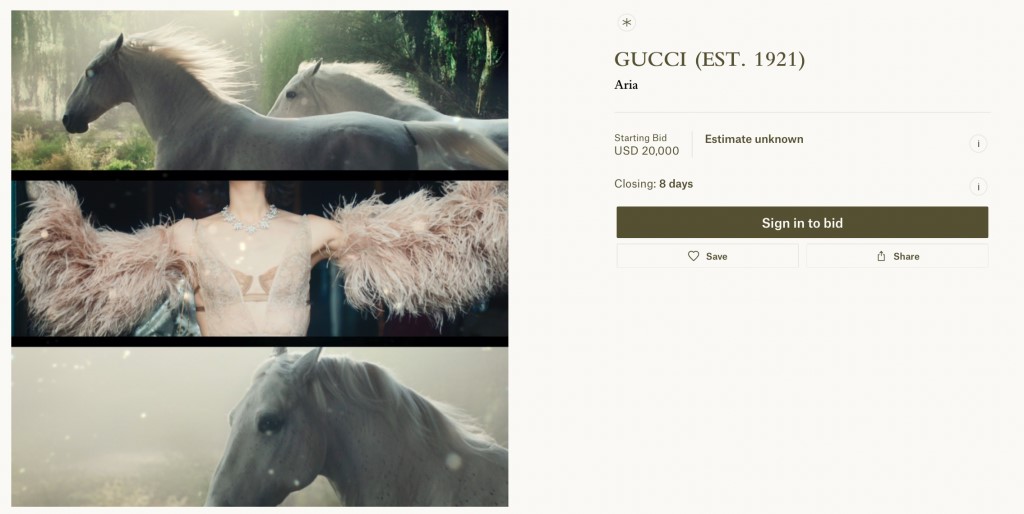 BURBERRY In-Game Sharky B NFT
Burberry is the first luxury brand to make its debut in the game. Partnering with Mythical Games, its NFT collection was launched with Blankos Block Party that is a multiplayer party game featuring with blockchain-based digital vinyl toys. The limited-quantity Blanko were named Sharky B. Essentially, it's a shark statue emblazoned with the new TB Summer Monogram, which can be upgraded and sold in-game following the usual Blankos Block Party mechanics. Burberry also introduced branded in-game NFT accessories, including pool shoes, jetpacks, etc., that can be worn by any Blanko.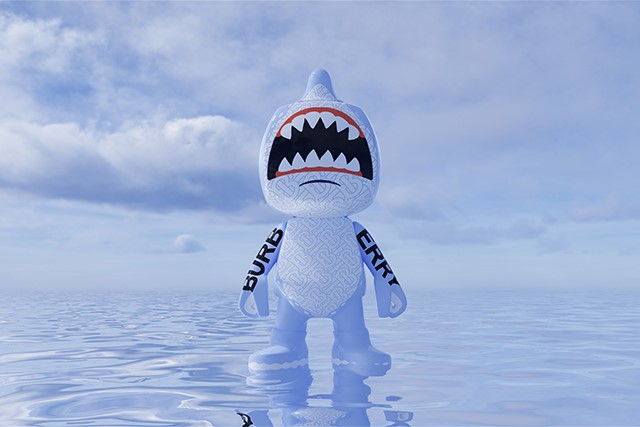 LOUIS VUITTON Dives into NFT Video Game with Beeple
Louis Vuitton celebrated its bicentenary with the launch of "Louis: The Game", an NFT video game for mobile devices. The protagonist of the game, Vivienne, is a "floral" character who has touched emotions of 3 billion gamers by exploring virtual scenarios and digging for anecdotes from brand history. The game followed the journey of Vivienne to Paris, with the 30 NFTs to be collected by players along the way, and 10 of which were designed by digital artist Beeple. Every NFT is a collectible that can only be found by playing the game. However, the NFTs in the game are not for sale because as Michael Burke, CEO of Louis Vuitton says, "This is not a commercial experience, but a pedagogical, educational experience that must be fun, emotional and dynamic."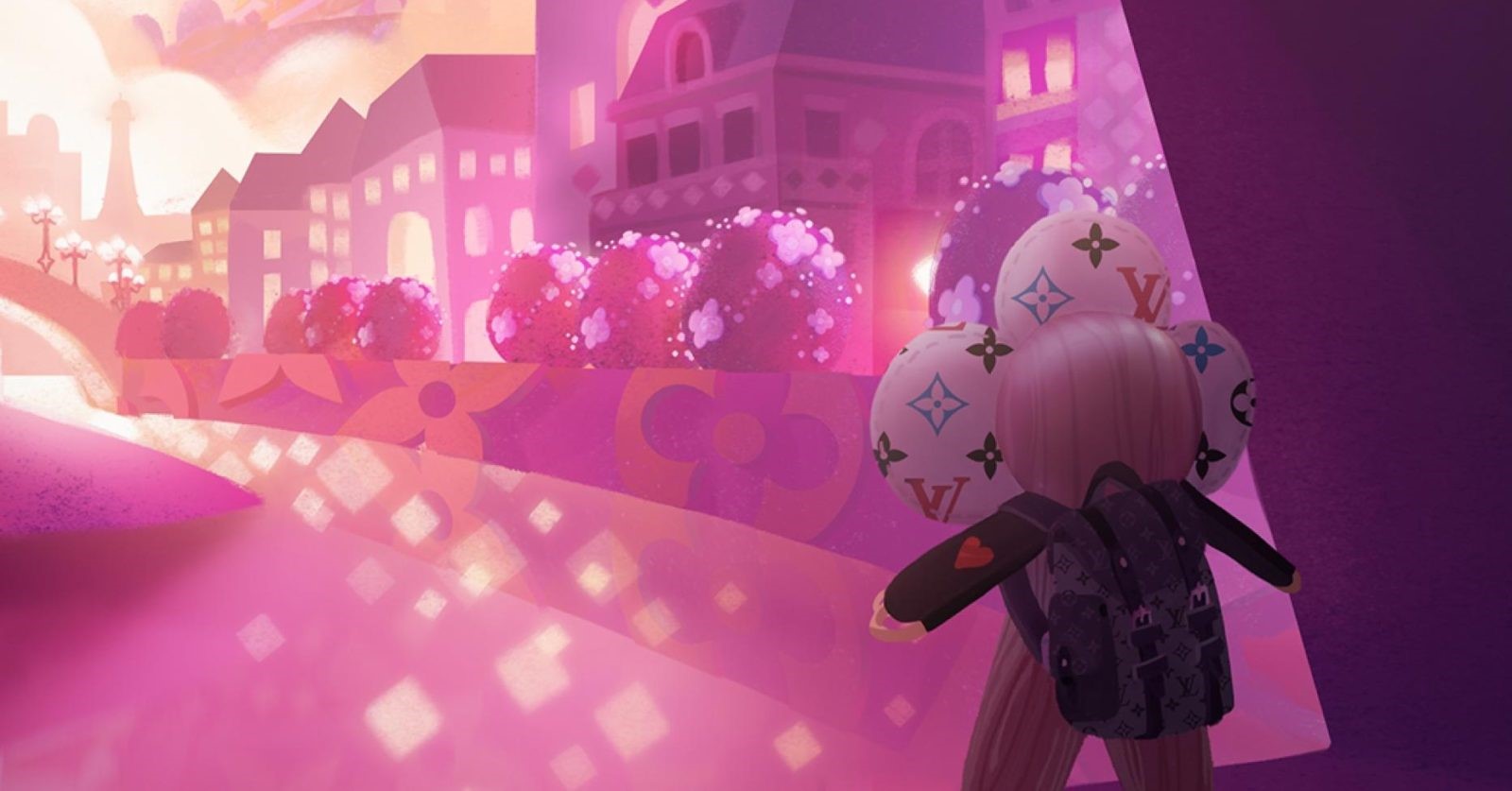 Nike Acquired Digital Sneaker & Fashion Collectibles Site RTFKT
NFTs comes in the form of everything from apes to yachts to a life-sized 3D video sculpture. As the NFT market hits about $22 billion, another new type of NFT is becoming a hot trend and being added to the list: sneakers. Nike recently announced the acquisition of RTFKT Studios, which in its own words, "uses the latest in game engines, NFT, blockchain authentication and augmented reality, combined with manufacturing expertise to create one of a kind sneakers and digital artifacts." RTFKT partnered with teenage artist FEWOCiOUS to sell real and virtual sneakers, successfully selling about 600 pairs of NTFs in six minutes and netting more than $3.1 million at the time. The acquisition is another step in accelerating Nike's digital transformation and extending its digital footprint by serving consumers at the intersection of sports, creativity, gaming, and culture.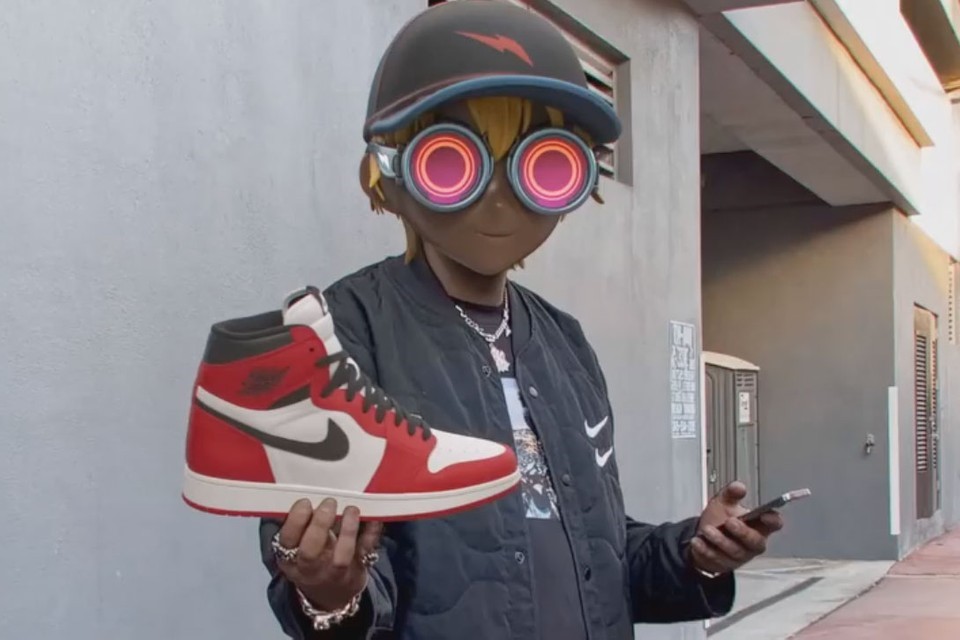 Drive Unimaginable Sales Growth with Wearable NFT Sneakers
You may still be confused and find yourself wondering "What exactly are these people paying for NFT?" Actually, in recent years, the development of AR has rebuilt our perception of "reality", so implementing AR into your NFT is a good move to unlock its potential. AR NFT can definitely open doors for various industries, such as art exhibitions, gaming ecosystems, home decoration, fashion houses, etc. In particular, for luxury fashion brands, AR NFT leverage the power of virtual try-on solutions to help consumers view digital works and try them on anytime and anywhere through smart devices, greatly enhancing purchase decisions.
Kivisense, an all-in-one WebAR solutions provider, recently launched an AR sneaker try-on platform that helps brands create try-on scenarios without codes in 2 minutes. Consumers can immerse themselves in virtually trying on NFT shoes and then share them on social media. With AR, users will have a better idea of the NFT sneakers like the actual color, size, and style, and then make a quick purchase decision. Many brands today include AR at every step of their user journey to power their business. Buying a pair of exquisite NFT sneakers, experiencing them on your feet with AR try-on, and having your avatar wear the same shoes could be the future of shopping.
Conclusion
It's an undeniable fact that advanced technology develops at an incredible pace and changes all fields. If you are selling NFT sneakers, jackets, etc., it is highly recommended that make your customers virtually try them on before purchasing. AR try-on technology will clear up any question or doubt they might have about the digital assets and then increase sales conversion rates for brands.