The current fashion trend is taking place in the metaverse, with users trying to glam up their digital avatars with wearable NFTs produced by major brands such as Louis Vuitton, Valentino, and Burberry.
You can now buy virtual Gucci sneakers for $12 USD, while in China's 'Instagram', a social media NFT marketplace called R-SPACE has been launched and sell NFT wearables – How will NFT impact the fashion business in the future?
Luxury Fashion Brands Poised to Join the NFT Party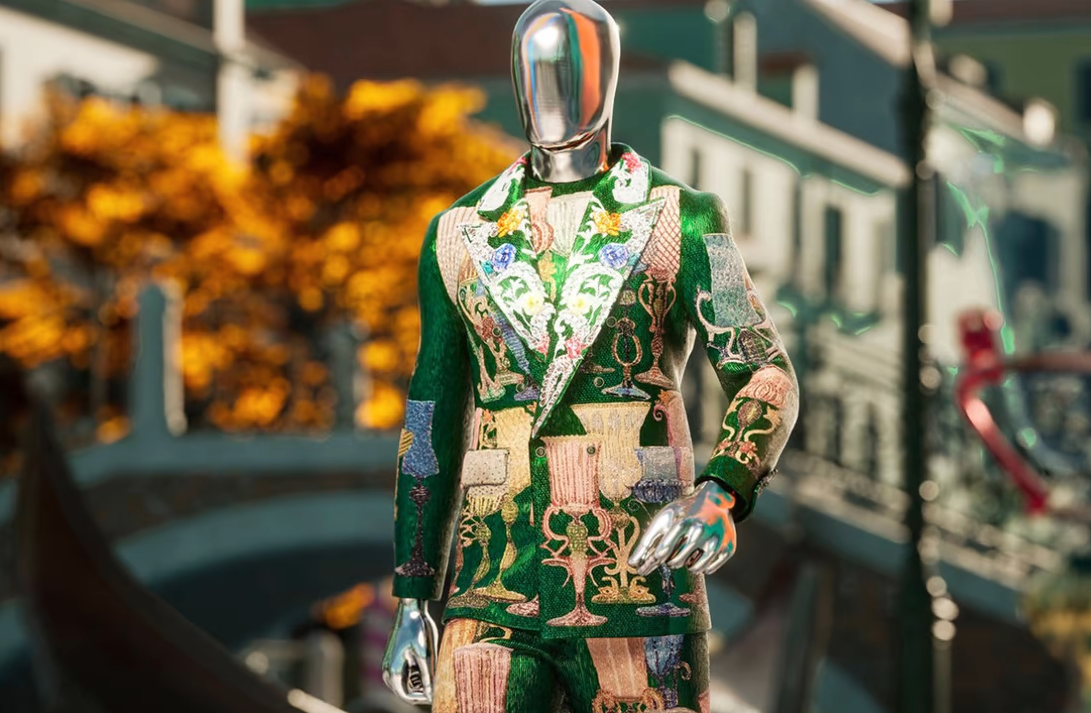 The route to non-fungible token (NFT) riches is fraught with uncertainties for luxury fashion brands. Will luxury fashion NFTs pique the curiosity of the crypto-rich, who tend to be young and male? Will consumers purchase an NFT if they can't see it physically?
The answer is absolute YES, and branded NFTs created by well-known brands are likely to be more valuable. Here are four examples of NFT fashion.
One of Nike's NFT Sneakers Sold for $134,000
Who would pay that much for a virtual sneaker? In recent years, the market for collectible shoes has exploded. In April, Nike introduced their first line of virtual shoes, Cryptokicks, which included 20,000 NFTs, including one created by Takashi Murakami and purchased for $134,000 by someone named AliSajwani.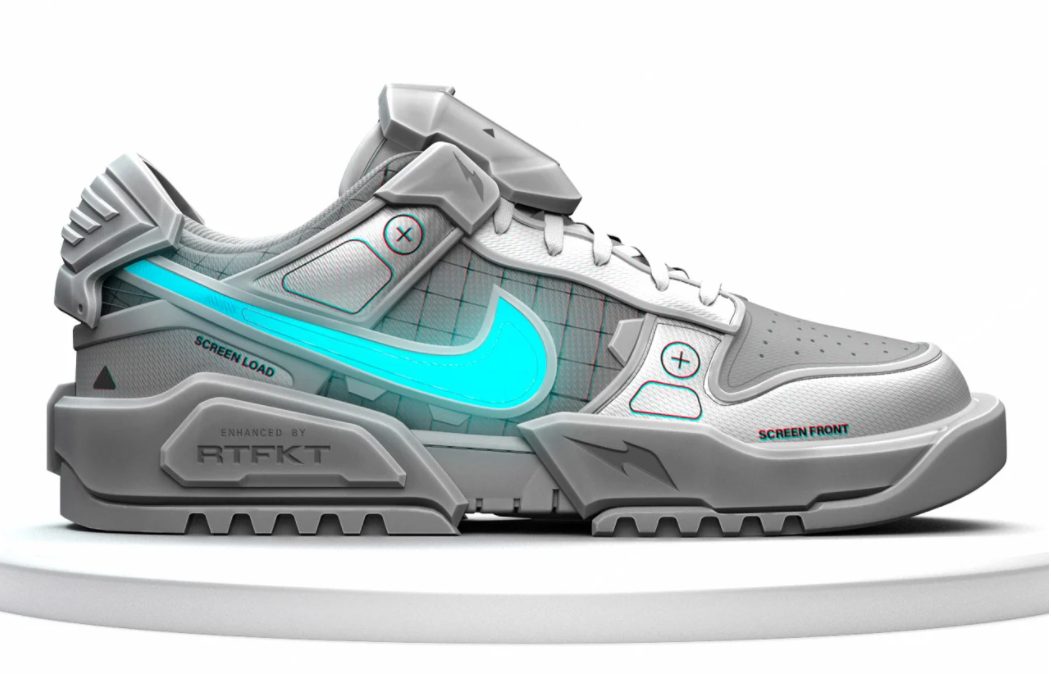 Gucci Expands Its Metaverse Beyond Aria NFT Film
Gucci was the first luxury fashion company to enter the NFT, selling its renowned NFT Aria line at Christie's in June for $25,000 to commemorate its 100th anniversary. Technically, this is not the company's first foray into NFTs or digital marketing campaigns. It experimented with digital fashion in March 2021 by releasing a range of AR sneakers for $11.99 apiece. Aria NFT is Gucci's first official NFT, in the form of a short video with a planned collaboration with Balenciaga, marking a watershed event for the famous company. Its recent cooperation with animated toy firm Superplastic on a line of "SuperGucci" NFTs provided tiered access to the NFT figures, which also included a tangible ceramic figurine.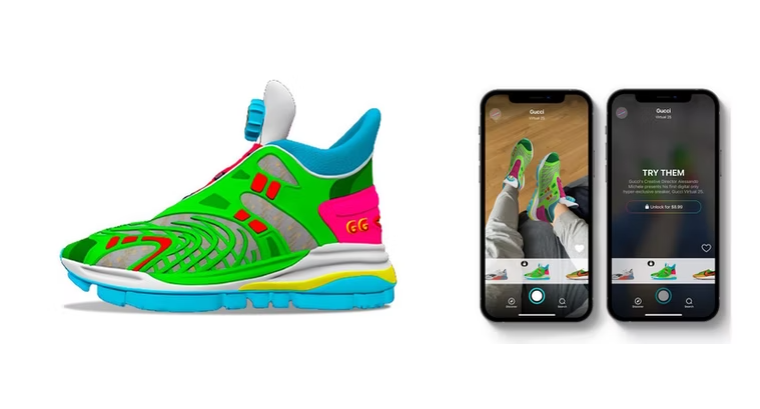 In 30 Seconds, the $300 In-Game Sharky B NFT Sold Out at BURBERRY
Sharky B, the Burberry-branded NFT in Blankos Block Party, sold out in 30 seconds. There were 750 units available, with consumers allowed to purchase a maximum of four. The NFT is currently selling for at least $1,000 on the game's marketplace. Burberry is the game's first premium brand to make an appearance. In collaboration with Mythical Games, the NFT collection was introduced with Blankos Block Party, a multiplayer party game utilizing blockchain-based digital vinyl toys. Burberry also produced branded in-game NFT accessories such as pool shoes and jetpacks.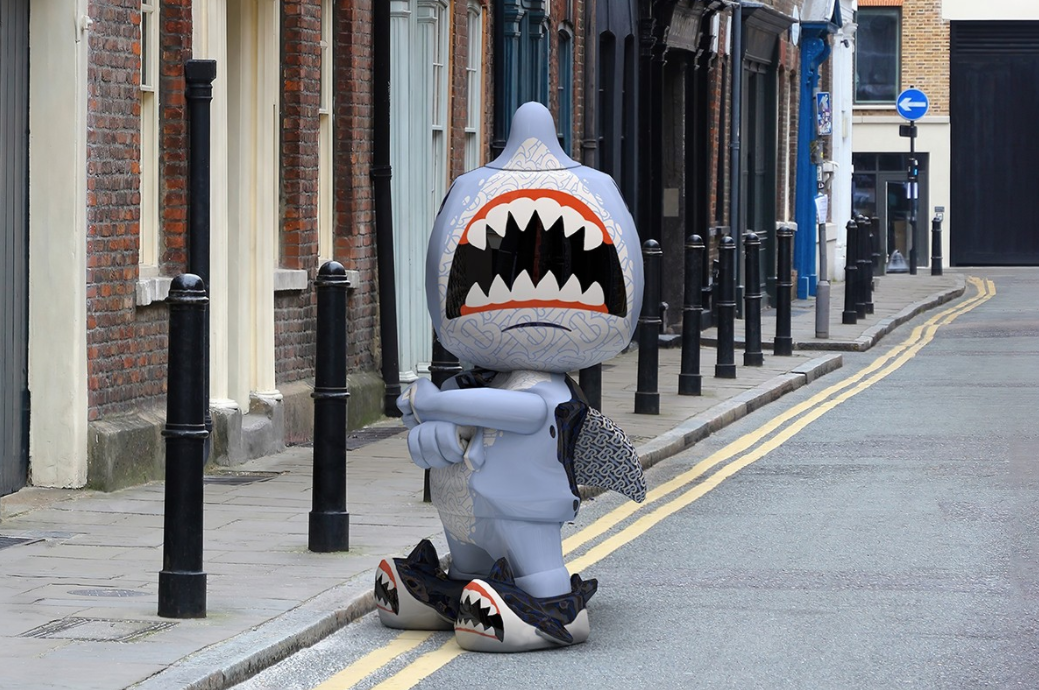 2 Million Downloads for the Louis VUITTON NFT Game
To commemorate Louis Vuitton's bicentennial in the fashion industry, the top luxury brand released the Louis: The Game NFT game in 2021. As of this writing, it has had over 2 million downloads.
The game tracked Vivienne's voyage to Paris, with 30 NFTs to be gathered along the route, 10 of which were designed by digital artist Beeple. Every NFT is a collectable that can only be obtained via gameplay. They were created by Wenew Labs and Mike Winkelmann, alias Beelpe, the creator of an NFT that sold for $69 million at Christie's in March 2021.
The game elicited a strong response and community participation all across the world, particularly among the brand's legions of fans and consumers.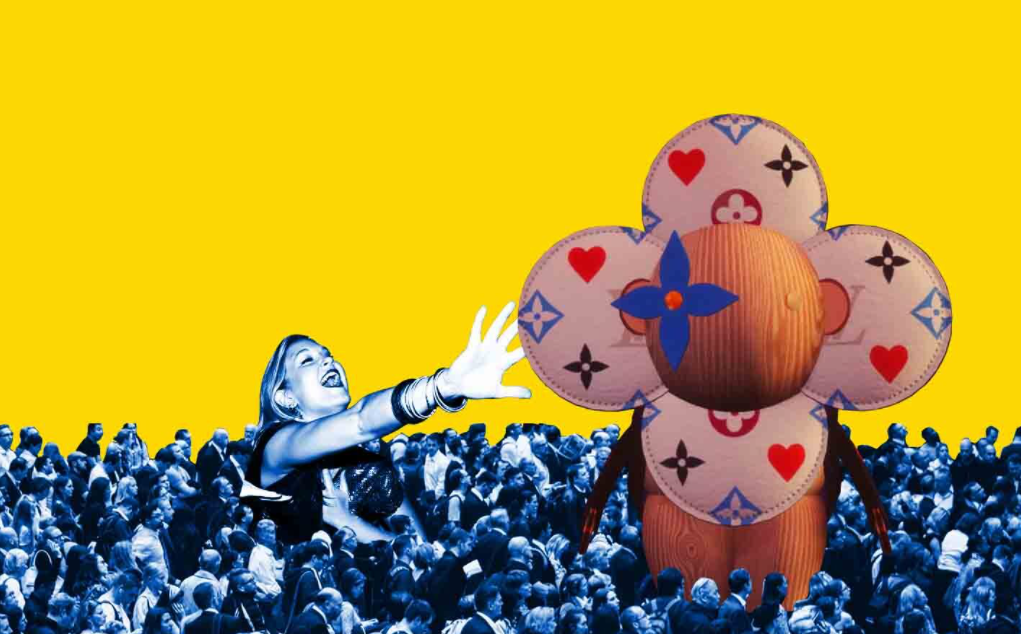 Fashion Retailer Is Pushing to Make the NFT Wearables More Affordable
Will fashion industry expand to potentially millions of viewers in the metaverse? Wearable NFTs not only keep fashion fresh and unique, but they are also reasonably priced.
China's Xiaohongshu social media site appears to see economic prospects in NFT fashion and is testing the notion on this thrilling runway. (Xiaohongshu is China's 'Instagram', with over 148 million daily users.)
These virtual NFT outfits on Xiaohongshu range in price from roughly $3 for a head decoration to $745 for a sci-fi-themed garment. The R-Space showroom has virtual shoes, jewelry, purses, and even manicures.
Here's an example of how it works, courtesy of video blogger Linersan, who documented her experience purchasing and trying on virtual NFT clothing. Linersan claims she purchased the NFT for a virtual outfit and submitted it to a designer with photos of herself. The NFT suit cost her 399 yuan (approximately $60). But how should it be worn?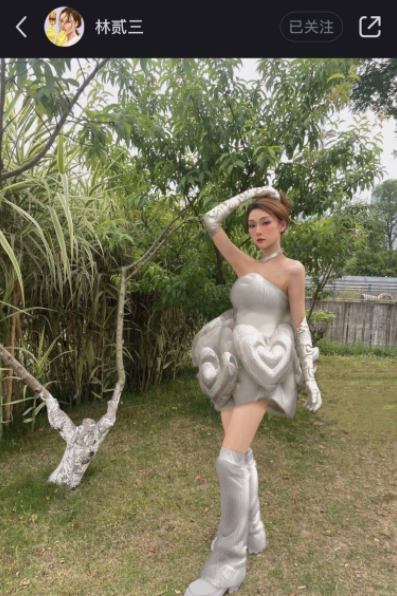 "I need to email the designer the unique code of the virtual dress NFT, and then supply a photo of myself for the designer to edit to show me 'wearing' the garment," she explained in the video. However, according to her video, NFT clothing has a limited lifespan. "This also made me understand the reality – after shooting images of myself wearing it for the first time, the NFT costume's lifespan has been exhausted," she adds at the end of the video.
Well, it appears that bringing your most valued digital assets into the physical world has become popular, yet trying on the NFT presents a challenge for customers.
Is there a way to showcase your stylish NFT wearables?
Kivisense, a leading provider of augmented reality tech solutions, has launched its first NFT sneakers on the NFT marketplace, giving ideal alternatives for fashion brands. The unique NFT virtual try-on solutions enable owners of NFT wearables to see digital works and try them on via smart devices at any time and from any location.
Fashion designers will never run out of fabric or samples in a virtual environment, and supply difficulties will be a thing of the past. With wearable NFTs across worlds, designers can experiment with new monetization models in which they not only sell garments, but also become co-owners of their creations or embed royalties into them so that every time an NFT changes hands, the fashion brand and creator automatically receive a percentage of the sale. With Kivisense NFT virtual try on, emerging designers may have a fair shot at accessing a market that might be difficult to break into in the actual world.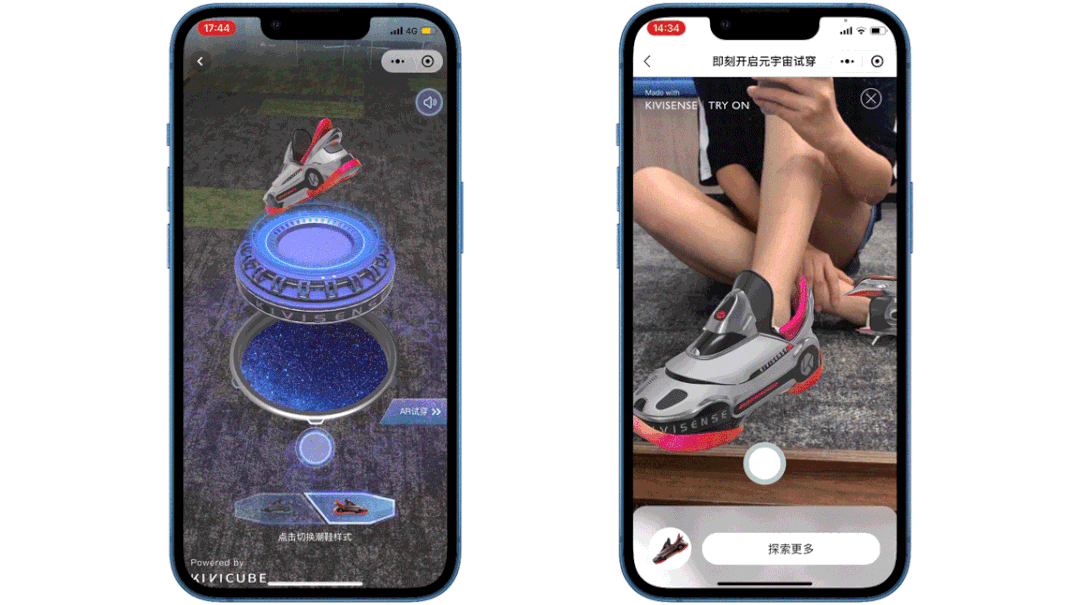 Boosting NFT Sales with a Revolutionary Approach
Kivisense seeks to make digital fashion more accessible to metaverse communities. We provide an end-to-end solution for companies and designers wishing to take their collection into the digital arena, including translating their designs into digital assets and staging customised fashion shows where communities can wear, buy, and engage with these collections. We're here to help you in taking your initial steps into this new world. Are you ready to go into the metaverse in style? Contact us now.