With people unable to travel freely due to the pandemic outbreak, the question of how we will do tasks on-site arises. Technology answers by allowing you to watch the venue on your computer or mobile device. You may get a comprehensive walk-through tour instead of just looking at images. It allows you to observe the complete flow of the building and comprehend the dynamics at every stage.
What Are Virtual Site Visits
Virtual tours or virtual site visits have been around for a while and allow people to visit museums, schools, parks, and more without ever leaving their homes.
A virtual site visit enables people to investigate anything on their internet-connected device while remaining in the comfort of their own home. Because some sites appear better in images than in person, virtual site visits provide answers. It can recognize the entire arrangement. You may turn at any time throughout the tour to get a 360-degree or even 720-degree perspective from wherever you are in the room.
Benefits of Virtual Site Visits During the Pandemic
There are various advantages to viewing a site online. The most obvious advantage is that you can visit a site without leaving your house. This is important during a pandemic or when getting to a spot is physically impossible.
Another benefit is that you will have constant access to the virtual tour at all times. You can visit the place whenever it is convenient for you if scheduling is an issue. This also enables you to share the virtual tour link with those who were unable to join you on the trip but are curious about the venue's design.
You may also access the site for as long and as frequently as you wish. If you've ever passed by a facility but didn't know how far the next toilet was. Or, if you didn't pay attention to lighting, you'll realize how inconvenient it may be. Furthermore, if you must schedule appointments to see a site, you may feel pressured to see everything in 15 or 30 minutes. Virtual tours make it easy to see a location several times before deciding whether or not to schedule a visit.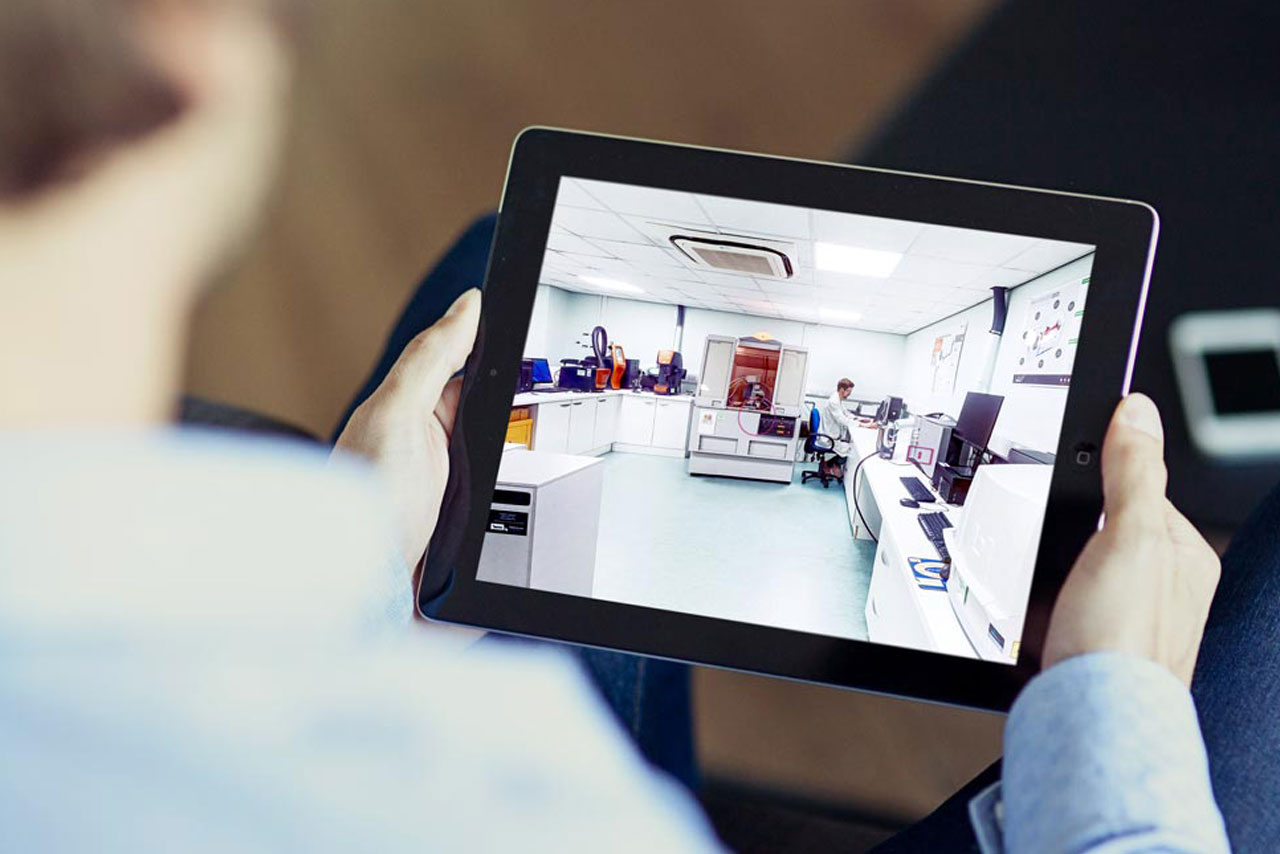 Secure More Business With A 'Seeing is Believing' Strategy
No one wants to spend thousands of dollars on a "sight unseen" firm since it might lead to issues during setup and the event itself. It may result in dissatisfied customers and negative feedback. As a result, you should make it simple for customers to see the property so they know precisely what they're having.
A virtual site tour will allow you to learn about the various advantages of 3D rendering. One of the most significant features is that it can provide precision as well as exact measurements to know how the room might be configured for a wedding, reunion, conference, or another special occasion. With 3D rendering, you can provide customers with that.
What lighting options are available? How far should guests go to use the restroom? 3D renderings and virtual site visits provide you with the ideal marketing tool for answering typical questions. It's also the most cost-effective alternative because it allows you to produce digital representations of a staged setting rather than investing in furniture and props.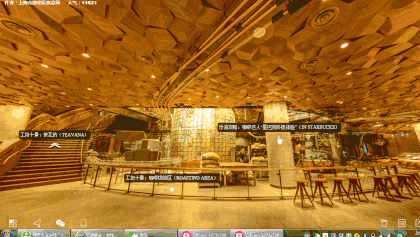 How Interactive 3D Virtual Site Visits Can Tell Your Brand Story
Virtual site visits have been around for a few years, but their applications are frequently limited. They are not merely selling real estate or an empty location. Instead, consider them an important channel for content marketing and storytelling. When you use your virtual tour software to its greatest capacity, this medium may play a critical part in expressing your brand's stories.
If you want to captivate your audience by relevancy rather than promotion, the narrative is the way to go. Our innate need to hear stories that are meaningful to us draws us to companies that can wrap their messages in a captivating story. In practice, however, it is difficult to put into effect. Words are powerful, but they don't always express the emotions and deeper meanings that make stories so compelling.
As a result, brands are starting to shift the game. Content marketing has long gone beyond words. Videos, photos, and other forms of visual media are now used to immerse viewers and help them connect with the message. Immersion can only be achieved with newer technology such as VR and 3D. Today's most popular content marketing platforms and methods are all visual, with many being interactive.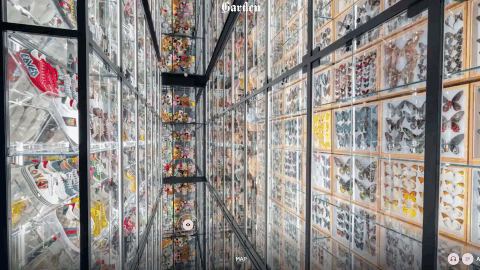 📌 Italian Fashion Giant Gucci Launches A Virtual Tour of Gucci Garden
The new interactive virtual site visits of Gucci Garden offer sensory shopping experiences throughout the world. It was conceived and constructed in 2018 by Alessandro Michele, the luxury fashion house's creative director, and it comprises a fancy boutique, a fine dining restaurant managed by a three Michelin-starred chef, as well as exhibition halls presenting unique artwork and rare partnerships.
According to Gucci's new virtual tour campaign, you can now visit this creative location and appreciate their designs from the comfort of your own home.
Visitors have free access to several exhibition rooms, including the bookshop and boutique on the first level, where you may have a closer look at each item and locate contact information for purchase by just clicking on it. Visitors will hear chirping birds and rustling foliage as they examine the exhibitions of great art and vintage Gucci artifacts on the first and second floors.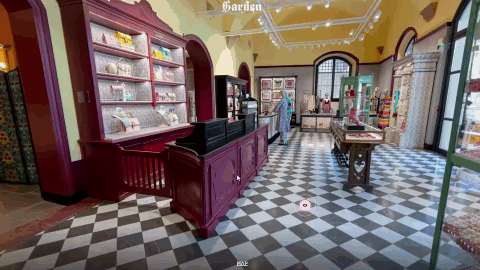 📌 Mars Global Food Safety Center & 720 ° Virtual Site Visiting Experience
Mars is well-known for its confectionery products such as Mars bars, Milky Way bars, M&M's, Skittles, Snickers, and Twix. It also makes non-candy treats like Combos and other foods including Ben's Original and pasta sauce brand Dolmio, among others.
Its global food safety center is located in Beijing. It took a huge number of images of the food safety center to create a panorama arena using computer graphics and VR tech, breaking time and space constraints, and offering online visitors VR panoramic view.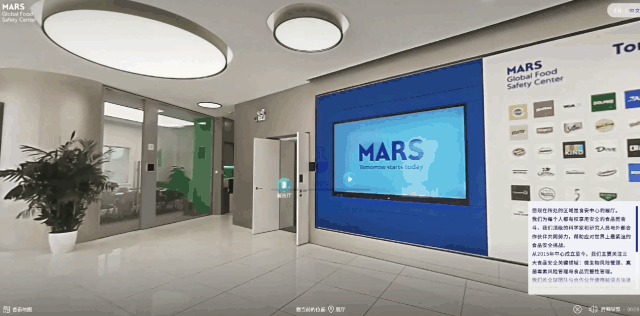 The exhibition hall is separated into two sections: the exhibition area and the experimental area. Mars has specially set up a map guide and bilingual interpretation services during the virtual 3D trip. The Panoramic Map Guide clearly depicts the structure of the global food safety center, helping users to navigate the panoramic space more efficiently.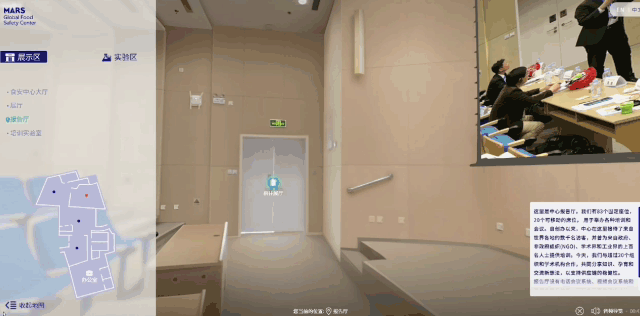 Also, the bilingual interpretation tool ensures that both local and foreign users have a clear visiting experience and that more people understand the brand concept. By activating the button in the display area and the world-class laboratory, users may watch the whole exhibition hall with a 720 ° panoramic view and access the relevant videos in the exhibition hall immersively.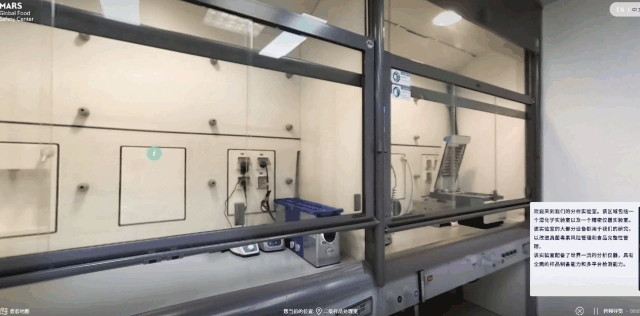 The brand has showcased the exhibition hall in real life by using VR panoramic technology through its official website. Through video, articles, and other display techniques, the brand's concepts on food safety management are clearly delivered to partners and users, showcasing the enterprise's effort and commitment. Users may visit the exhibition hall as if they were there in person by using the panoramic VR display, so they have a clear and intuitive understanding of the food safety center.
📩 Customize the Best Virtual Site Visits for Your Business
Ready to engage your consumers through media platforms, and use digital marketing to enhance sales and get new customers? Use our interactive virtual tours to keep potential customers' attention longer and share them about your company via a virtual site visiting video. Any goal your business has, we can help you achieve it with our best-in-class virtual site visit solution.
We are dedicated to helping your business thrive here at Kivisense, so if you can't find what you are looking for, contact us and we will find a solution for you. Contact us now.