Shopify and Amazon are absolute e-commerce powerhouses. Both services allow you to get your items in front of a large audience, while they are totally different platforms. Ideally, an efficient e-commerce campaign should include an official website hosted by a provider like Shopify, as well as a powerful presence on platforms like Amazon. Combining these strategies will help you to reach a larger audience and rank in more high volume, relevant searches, resulting in greater conversions.
You've established your niche, created a brand, and chosen a theme, but your business is still missing something… The appropriate Amazon Try-on features and Shopify Virtual Try On plugins may take your shop to the next level by boosting customer experience or making your items attractive.
Amazon Launches Its Virtual Try-On for Shoes
Amazon is exploring augmented reality in a bid to attract customers who purchase on its website. The website launched a new feature called Virtual Try-On for Shoes, which will allow consumers to see how a pair of new shoes would look on them from numerous angles through their phone's camera.
The tool, according to Amazon, would help marketers better promote their products while also impacting customers' purchase decisions. The new AR try-on function for shoes will first be available in the Amazon shopping app for iOS in the United States and Canada. Customers will begin using the functionality by tapping on the new "Virtual Try-On" button underneath the product image on selected styles.
According to Amazon, virtual try-on will be accessible across hundreds of designs from brands such as New Balance, Adidas, Reebok, Puma, Saucony, Lacoste, Asics, and Superga.
Virtual Try-On for Shoes now covers a wide range of popular footwear brands, but it's presently only available to iOS users in the United States and Canada.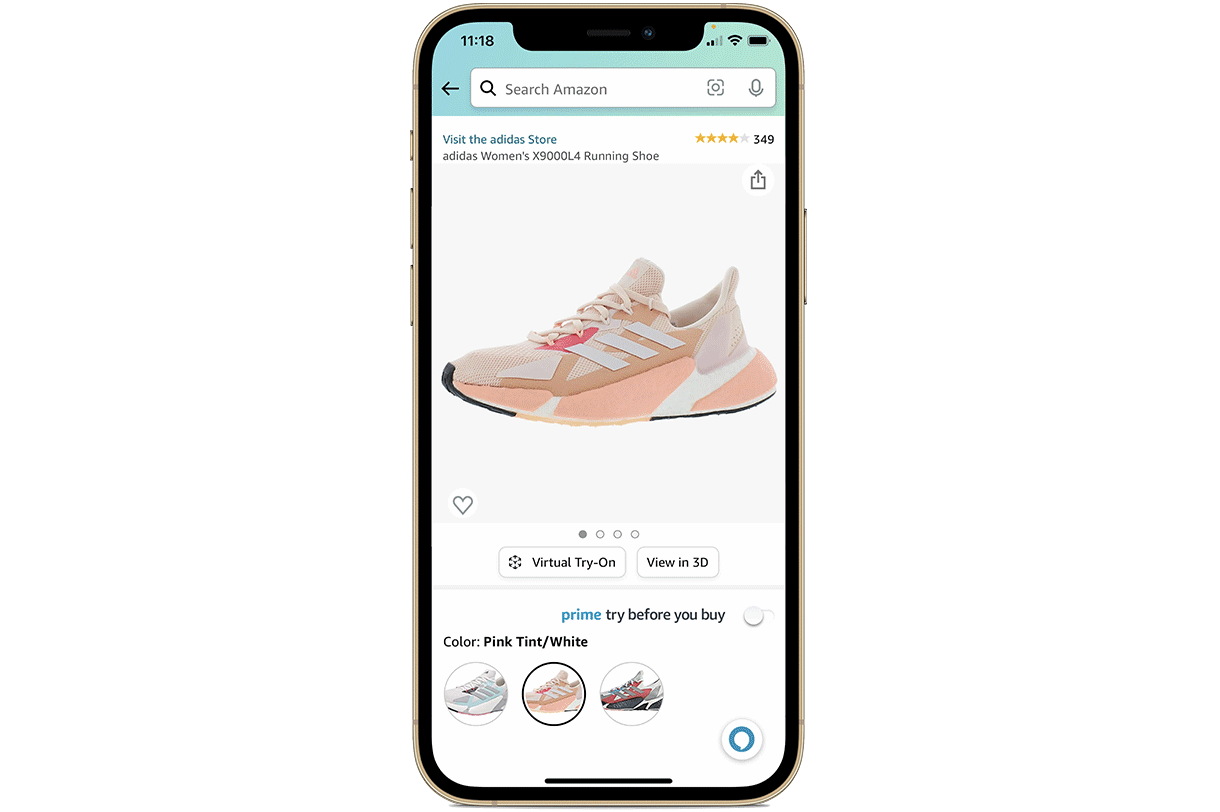 Virtual Try on just for Amazon? Integrate the Shopify Virtual Try-on to Expand Your Reach
According to the press, Amazon's omnichannel shopping offers shoe consumers a virtual try-on experience that leverages augmented reality to help customers visualize how the shoes would look from every angle. Customers must, however, download the Amazon APP, and the virtual try-on capability is currently only available for iOS devices in the United States and Canada. However, with the newly released Virtual Try-On plugin for Shopify, powered by Kivisense, customers may enter a hyper-realistic virtual world using their iOS and Android devices, allowing them to try before they buy and explore featured footwear at home, globally, rather than just in the United States and Canada.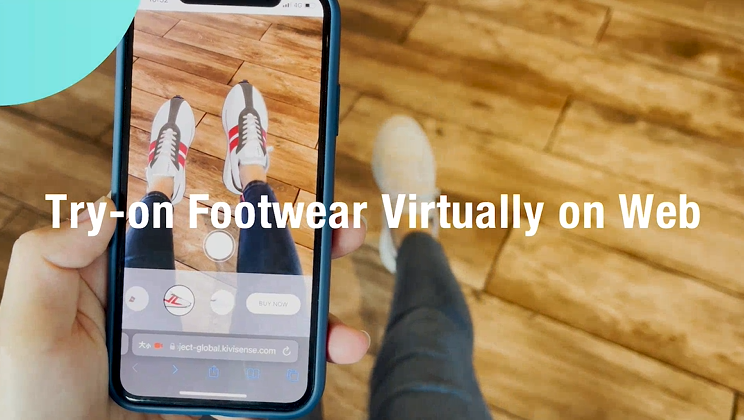 Best of the Best: Kivisense Impressive Virtual Try-on Options for Shopify
"This is all experienced through mobile phones, No APPs, No downloads, with a click of the 'try on' button on the website and a simple scan of the QR code, customers can experience through mobile browsers, and have access to this from the comfort of their own home," said Steven Zhang, CEO of Kivisense.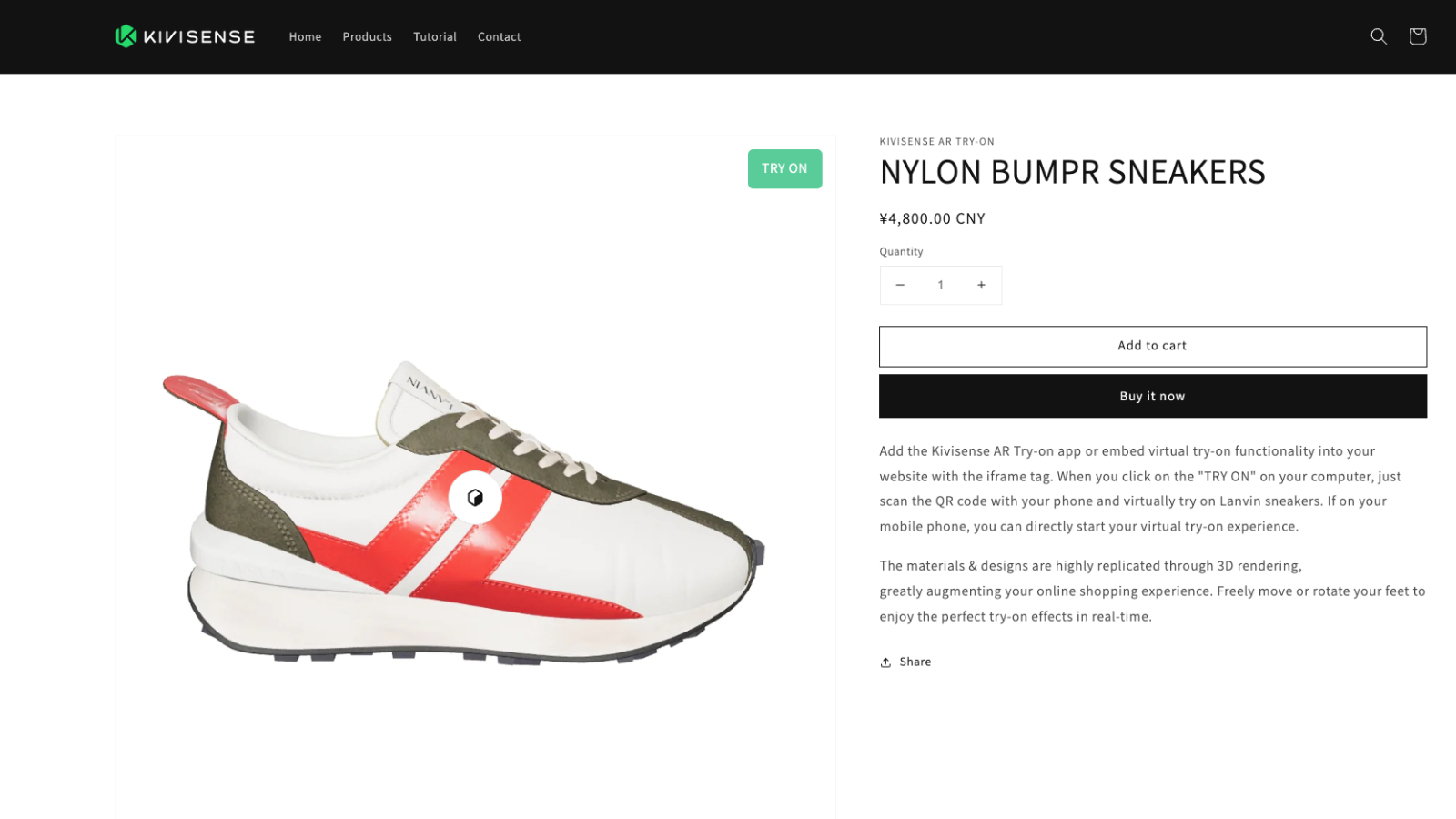 What is Shopify's Virtual Try-on Shoes?
The Virtual Try-On program, powered by Kivisense, offers customers an augmented reality (AR) experience, allowing customers to use their smartphone's camera to "try on" designs and visualize them from all angles. The Shopify try-on plugin will be available soon in August 2022. Kivisense has already teamed with leading premium and buzzworthy companies such as Gucci, Dior, Burberry, and Valentino to provide virtual try-on service.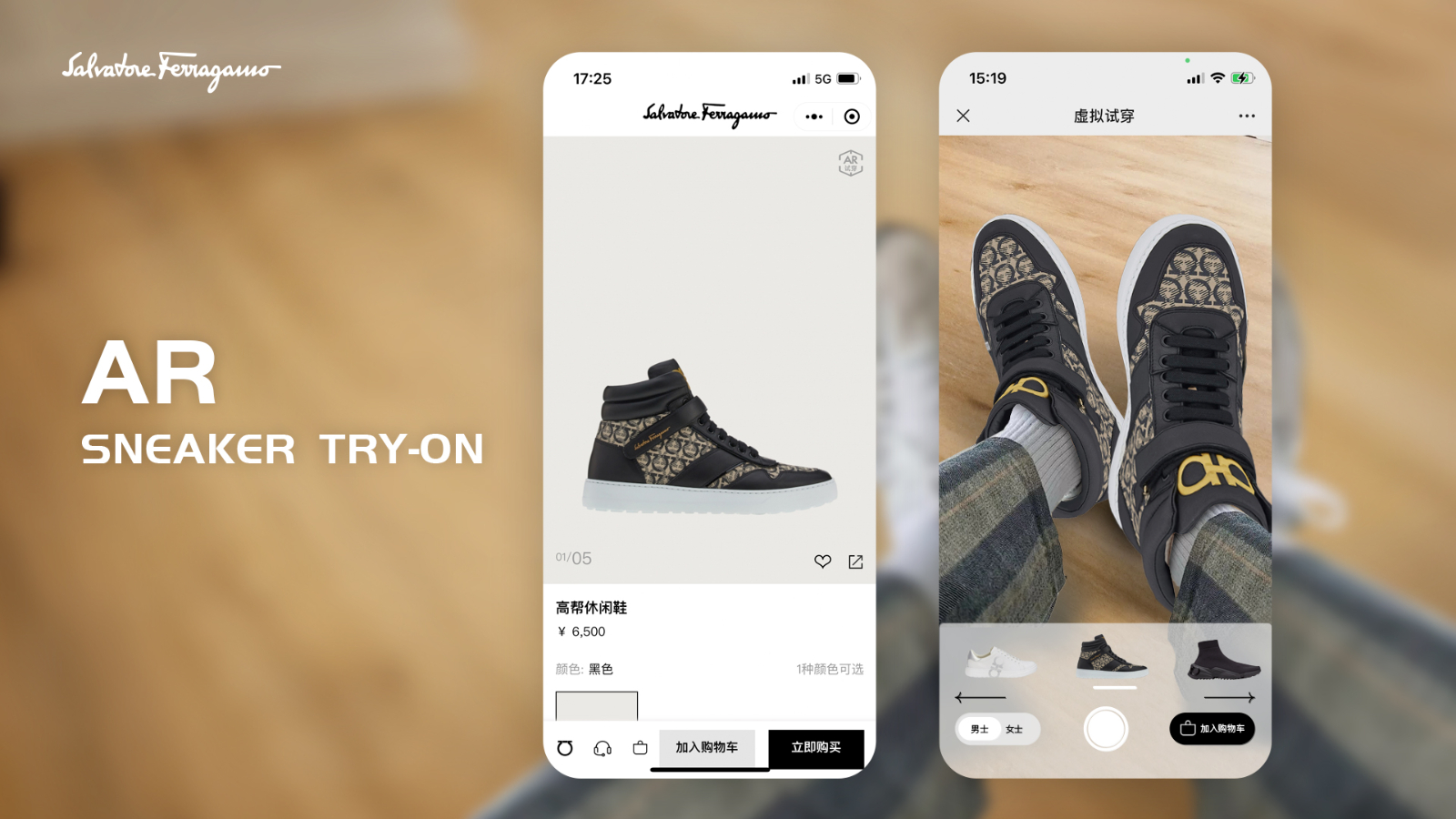 How does Shopify's Virtual Try-on Shoes Work?
It's easy to get started. Unlike Amazon, there is no need to download anything. Products that are enabled with Virtual Try-On features will have a "Try-On" button on their product page. Tap this to reveal a QR code. Simply use the iOS or Android device to scan the QR code and trigger your mobile device's camera. All you have to do now is point the camera at your feet, and a pair of virtual sneakers will appear on your feet. You can even adjust the color of your digital shoes and take a picture of them to share with family and friends in case you need a second view.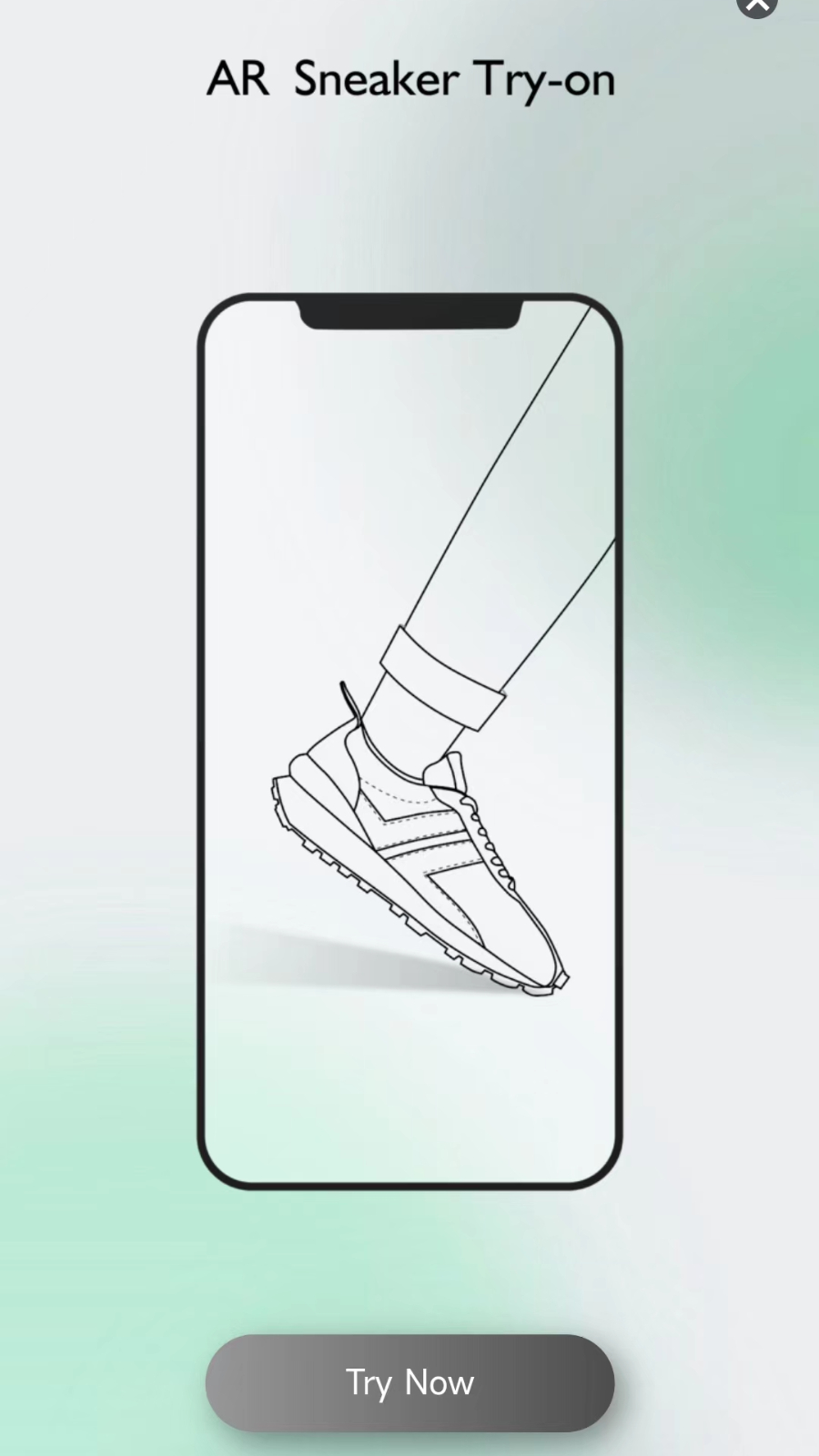 What Shoes Can You Try with Shopify's Virtual Try-On Shoes?
Shopify's Virtual Try-On Shoes is presently focused on athletic shoes as well as casual, stylish designs. It might be the latest footwear trends in casual shoes, hikers, sneakers, slippers, sandals, high heels, clogs, and a variety of other styles. The virtual try-on plugin delivers hyperreal textures and material reflections through advanced 3D rendering with outstanding details for any shoe material type including leather, canvas, textiles, natural rubber, foam, etc.
Whichever styles you like, you'll have a great time navigating through the thousands of possibilities to put on your own at-home footwear fashion show. And who knows? This high-tech upgrade may be the final push you need to "Add to Cart"—or, at the least, help you decide which color to buy.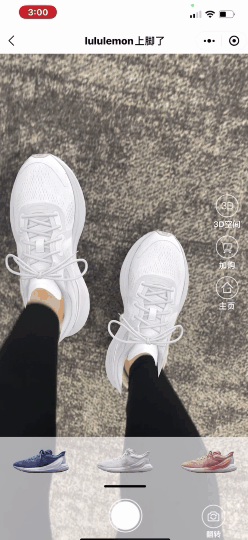 How to Integrate Virtual Try-On Shoes for your Shopify Website?
Integrating Virtual Try On Shoes for your Shopify website is simple. Visit the Shopify App Store. On the search bar enter the keywords "virtual try on shoes". On the result, click on the icon or name "Virtual Try On Shoes" and then on the "Add APP" button to begin your try-on journey with a public app created to fit the needs of businesses of all types and sizes. Follow the step-by-step instructions to use and customize your "Try On" functions. If you have any problems adapting the 'try on' function to your template, please do not hesitate to contact us.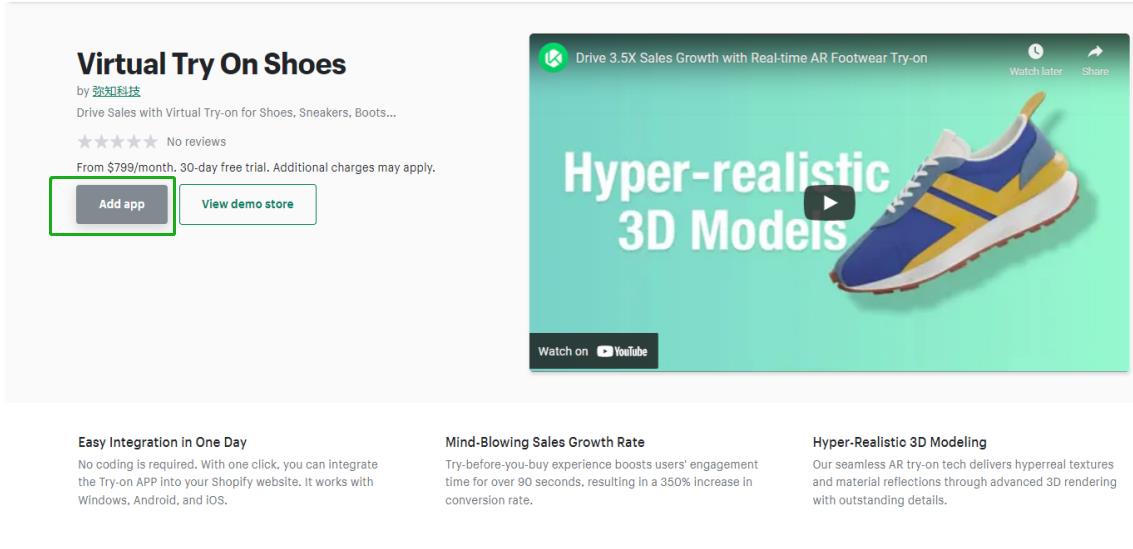 Transform your Shopify Website with More Virtual Try-on Plugins
The Virtual Try-on plugin gives your Shopify consumers a competitive advantage in online shopping experiences and e-commerce marketing. Shoppers can understand which product is ideal for them by allowing them to participate in an interesting and immersive experience before making a purchase.
Besides footwear try-on, real-time try-ons of clothes, glasses, watches, contact lenses, necklaces, earrings, headwears, purses, accessories, and more than 20+ product types are available, and more virtual try-on plugins are on the way for the Shopify app store. Ready to integrate the "try on" button right now? Please email us at sales@kivisense.com and let us know what you're searching for.