According to Zion Market Research, the revenue of global cross-border e-commerce (CBEC) will reach $419.54 billion by 2027, which means its tremendous growth. AS COVID-19 spreads around the world, e-commerce businesses are constantly undergoing transformation, with dramatic changes in consumers' online purchasing behavior. Many companies are focusing on new CBEC strategies and leveraging various e-commerce platforms, such as Shopify, Squarespace Online, Wix, etc., to target potential customers and increase sales. Today we'll take an in-depth look at the Shopify platform and how Shopify augmented reality can help brands achieve remarkable growth.
Easily Build Your Fully-Customized E-commerce Website with Shopify
Founded in 2004, Shopify has been described by Fortune as an "invisible selling machine." Based on its one-stop management, multiple sales channels, and other powerful functions, Shopify has quietly encroached on the territory of retail giants like Amazon and eBay, becoming the top priority for many businesses. It is not only a website building tool, but also the world's first retail operating system. Through an ecological partnership system, Shopify plays a key role in providing solutions for startup, sales, marketing, and customer group management.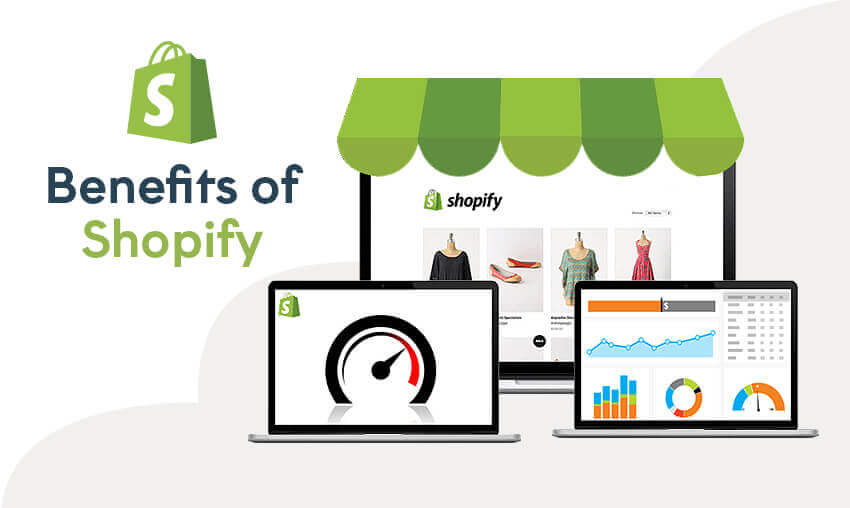 With an email address, merchants can simply build their e-commerce websites without having to worry about the complicated back-end technical details. Depending on different needs, merchants can choose different plans, starting at $29. So far, more than 1.7 million businesses in 175 countries around the world have achieved over $200 billion in sales with Shopify. Through Shopify, merchants can manage their shops in one stop:
Easily add products and manage your inventory
Instantly track which orders have been paid, shipped or delivered
Manage customer relationship, analyze data, and even get financing loans
Connect the global public domain traffic to each user, such as Facebook, Google, Pinterest, YouTube, Snapchat, etc.
Thanks to the powerful Shopify platform, merchants can quickly set up their own e-commerce websites and achieve better sales conversion. For example, Maxfind, an electric skateboard brand, has made more than 45% annual growth over the past four years using Shopify and Facebook.
Can Traditional Marketing Breakthrough CBEC Sales in the Metaverse?
The Shopify platform provides CBEC merchants with a stable and secure server, CDN, and SSL support, helping them save a lot of workload and cost. However, with the expansion of e-commerce technology and the advent of the Metaverse era, many factors have become the bottlenecks restricting their development, such as repetitive marketing methods, stereotypical product testing, monotonous product details page and graphic introduction, etc.
CBEC's main advertising platforms have a huge user base, such as Facebook, Instagram, etc., but it is difficult to attract this traffic to their websites without creative advertising content. In recent years, merchants with uneven product quality have entered into e-commerce platforms, leading to the failure of winning the trust of foreign consumers with traditional marketing strategies. Some problems puzzling COD merchants, such as signing rate and returns, also directly affect their profits. Fortunately, with the development of technology, innovative Shopify AR digital marketing has become the best solution for merchants to stand out from numerous stores and breakthrough sales performance.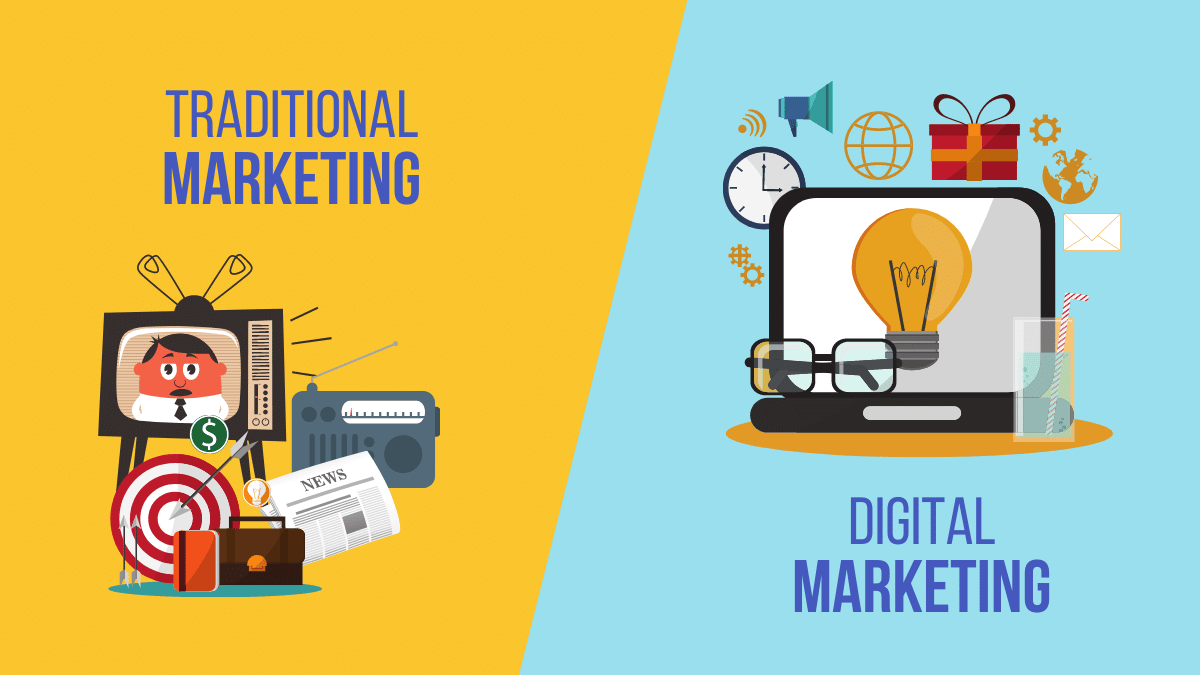 Shopify AR Redefines CBEC Shopping – Unbelievable ROI
Back in 2018, Shopify announced that it had added support for AR Quick Look, a new feature in AR Kit 2.0, to create an immersive online shopping experience for consumers. Merchants can upload Shopify 3D product models and embed AR try-on technology, allowing users to virtually try on shoes, watches, necklaces, eyewear, handbags, etc., in a Web browser. It's great that advanced AR technology provides a creative way to bridge the gap between consumers and online stores.
Through AR technology, users can comprehensively view the details and see the try-on effect in real-time, which provides a quite intuitive reference for their buying decisions. This strategy can not only reduce the return rate, but also help brands deepen customer impression & trust in the long run, and improve ROI conversion rate, repeat purchase, and retention. Furthermore, the new AR "See Now, Buy Now" mode can arouse consumers' curiosity, improve user engagement, stimulate users to share their try-on photos, so as to trigger secondary publicity and enhance brand awareness.
3 Shopify AR Examples: More Engagement & Sales
In this highly competitive environment, a large number of brands have already integrated AR technology into their Shopify stores, and achieved higher sales than ever before. Let's look at three Shopify AR examples below.
TTDEYE Cosmetic Contact Lenses AR Try-on – Better Sales Conversion
TTDEYE, the largest Cosmetic Contact Lenses (CCL) e-commerce in North America, launched an immersive CCL AR try-on experience. It chose Facebook as its primary advertising channel and created interactive Spark AR ads through Kivisense. Consumers can not only try on CCL through Facebook and Instagram, leaving a deep impression on the products, but can also go directly to the TTDEYE official website, where they can discover and try on more products. This real-time try-on experience helps consumers make quick purchasing decisions and improves sales conversion for brands.
Mojosee AR Eyewear Try-on Highly Replicates the Offline Shopping
How to thrive in DTC? Mojosee AR digital marketing will bring you inspiration. Consumers can virtually try on eyewear online at its official website, then add them to their shopping cart and complete the purchase with one click, which greatly shortens the sales cycle. The 3D digital models combined with real-time AR try-on experience provide consumers with a more visual understanding of the product and increases their brand loyalty. There is no doubt that the highly replicated offline shopping experience will further breakthrough sales growth for brands.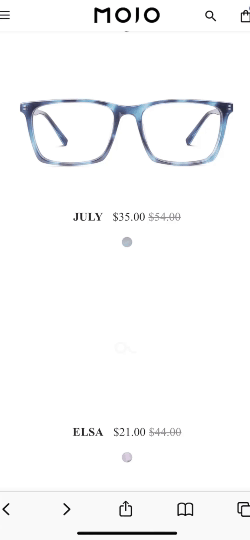 Vivaia WebAR Shoes Try-on Shortens the Sales Cycle Significantly
VIVAIA provides consumers with the latest fashionable eco-friendly and washable shoes, including high-quality boots, loafers, heels, flats, etc. The most exciting thing is that it also introduces an immersive Web-based AR shoe try-on feature. Featuring high-simulation digital goods and real-time AR foot tracking technology, it allows consumers to view the details in 360 degrees and check the try-on effects at any time and anywhere. Through this innovative shopping experience, customers have a more intuitive decision reference, greatly shortening their purchase cycle. In turn, for brands, it has significantly driven double sales and triple user engagement.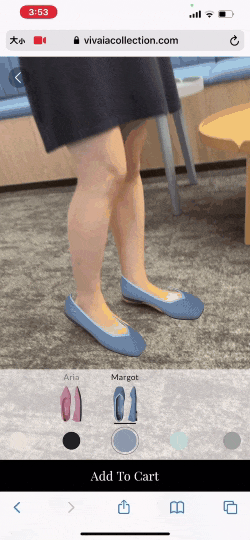 Integrate Shopify AR Shopping to Double Your Sales Conversion
AR try-on technology definitely breaks the limitation of interaction between products and consumers, which increases the average time on page. Compared with traditional marketing, AR digital marketing builds strong brand equity, a better shopping experience, and a higher sales conversion rate. In recent years, Shopify has also been continuously enriching its features and supporting services. For example, integrating the Shopify AR shopping is a fairly significant improvement to boost customer engagement on the platform.
To attract more traffic, merchants can upload 3D digital models and embed AR try-on to their stores. Therefore, choosing a reliable AR service provider becomes particularly important for CBEC. After a series of market research and analysis, Kivisense, an all-in-one AR try-on solution provider, is proved to be one of the most recommended services in 2021. Its self-developed AR try-on plug-in enables CBEC partners to quickly improve efficiency and achieve amazing sales growth. See its highlights below:
The Kivisense AR try-on plug-in can be quickly integrated to Shopify platform, helping CBEC get more potential consumers
Subscription payments. Partners can simply embed the AR try-on and test the effect without high project customization cost
Kivisense provides various modular API services, such as AR sneaker try-on, AR eyewear try-on, AR ring try-on, AR watch try-on, etc., which can be invoked by merchants based on their needs
Featuring a high-precision rendering engine, Kivisense AR virtual try-on can simulate tens of thousands of materials, including diamonds, precious metals, PVC, etc., with more than 95% replication for 3D commodities.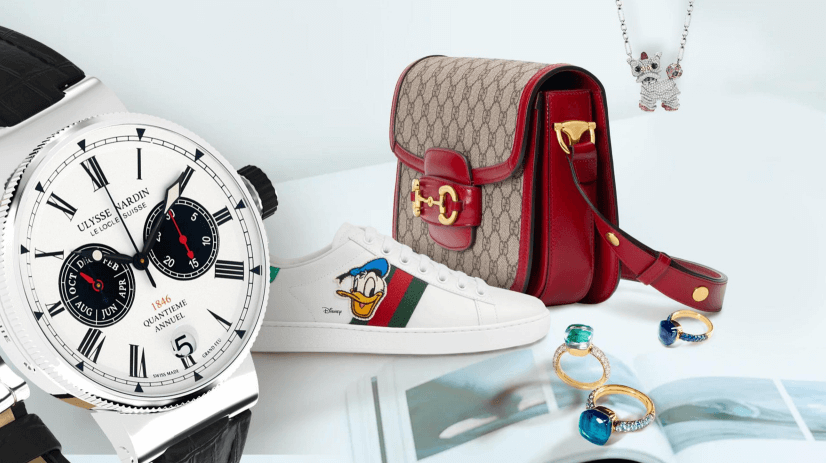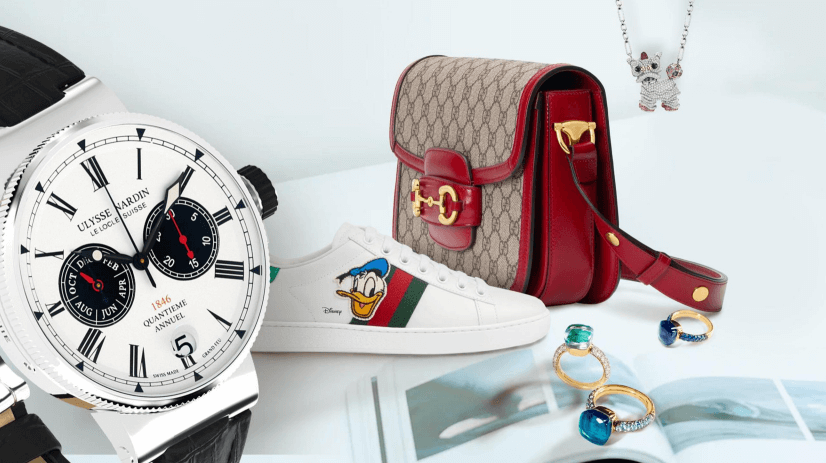 Conclusion
According to Shopify, the product conversion rate with AR content is 94% higher than those without AR, as augmented reality shopping can significantly improve user engagement, enhance brand loyalty and simplify operations, which in turn helps brands achieve higher conversion rates, revenue, and profitability. That's why brands should use Shopify AR. To gain these benefits and more in a competitive market, be sure to integrate mature AR technology into your Shopify store.