Augmented reality is obviously gaining in popularity. The global virtual and augmented reality (VR and AR) technologies market is expected to reach $142.4 billion by 2023, up from $13.4 billion in 2018. That's not all, though. Demand is expected to be driven by emerging trends such as increasing convergence between wearable devices and augmented reality (AR). According to Statista, it is anticipated that 1.4 billion people would utilize augmented reality on their phones alone by 2023. Here are the top five Augmented Reality trends to watch in 2023:
A large part of this rise is due to necessity: Thousands of stores have closed as a result of the pandemic's effects and the global move to internet shopping. For brands that made it through this difficult period, it became painfully evident that staying relevant required constant innovation. As a result, more organizations began to invest in augmented reality technology, no doubt influenced by tech giants who are aggressively pushing this technology, and the more this landscape evolves, the more AR trends there are to keep track of.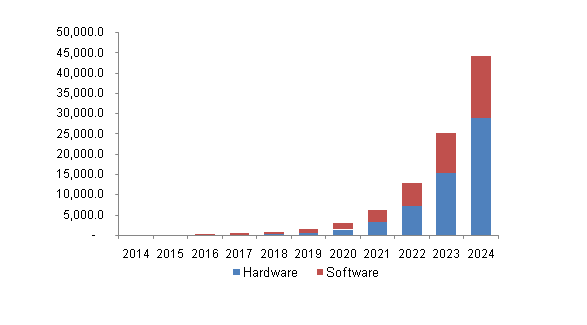 Augmented Reality Trend 2023: AR to be Worth $60 Billion
The marketplace for augmented fact will leap to $60 billion in 2023, pushed with the advances in interplay among the person and AR devices, according to ReportsnReports. The worldwide Augmented Reality (AR) marketplace length is predicted to reach $100 Billion by 2024 and $332.60 Billion in 2028, in keeping with today's evaluation with the aid of using Emergen Research.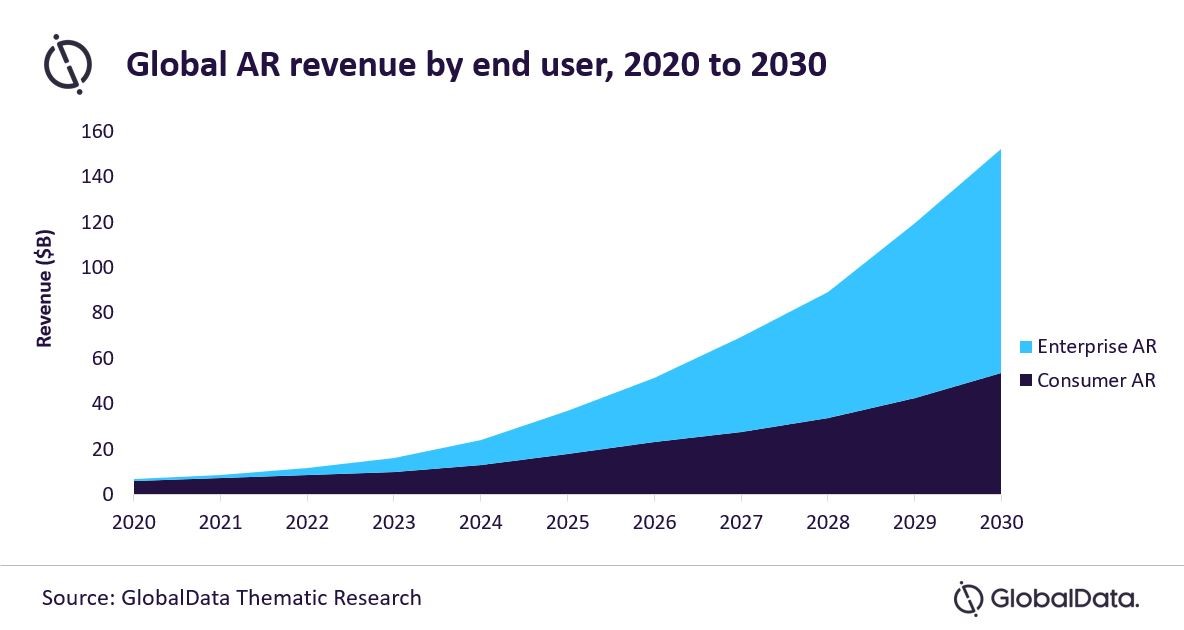 Expanding functions and makes use of smartphones and integration of apps, webs with AR are key elements projected to power marketplace sales growth. Augmented fact is an stronger model of the real-world, that is accomplished with the assist of virtual visible elements, sounds, or different sensory stimuli that may be brought through the use of technologies. Augmented Reality is a trending fashion amongst businesses in commercial enterprise and computing applications.
Augmented Reality Trend 2023: 1.4 Billion Mobile AR Users Worldwide
According to a study published in June 2022 by Statista, there will be around 1.4 billion mobile augmented reality (AR) users worldwide by 2023, up 1 billion from with 0.44 million observed in 2019. By 2024, there will be an estimated 1.73 billion mobile AR users worldwide. By 2023, global shipments of AR headsets are expected to reach over 30 million units, more than 12 times the expected shipments in 2020.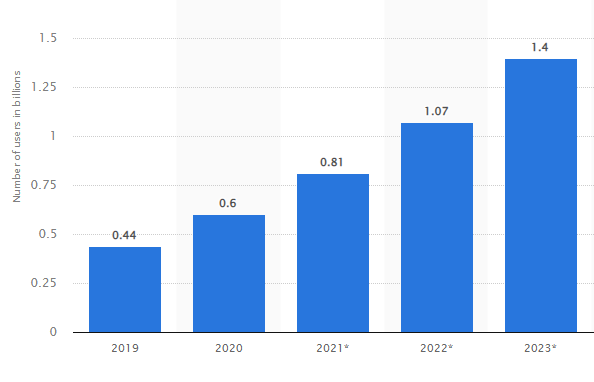 These numbers show augmented reality is appreciated by the public. In AR, information about the surrounding real world is provided to the user for information retrieval and/or interaction through the use of the device. Over the past few years, we've been committed to raising awareness and attention to this technology to realize its full potential and impact. We are therefore driven to invent solutions that allow users to interact with their surroundings through augmented reality, helping to drive sales and increase ROI.
AR Trend 2023: Retailers and Marketers Use AR to Gain New Customers
The Covid-19 pandemic had a serious impact across all industries, but it is clear that the impact on areas that have direct contact with customers, such as retail and shopping, is much greater. Retailers and marketers have a lot of potential with augmented reality, and 2023 will undoubtedly be the year when marketers and users begin to pay serious attention to augmented reality and the opportunities it offers. Keep up with shifting contexts and current trends with more organizations investing in AR than ever before, and more people becoming aware of AR beyond simple filters.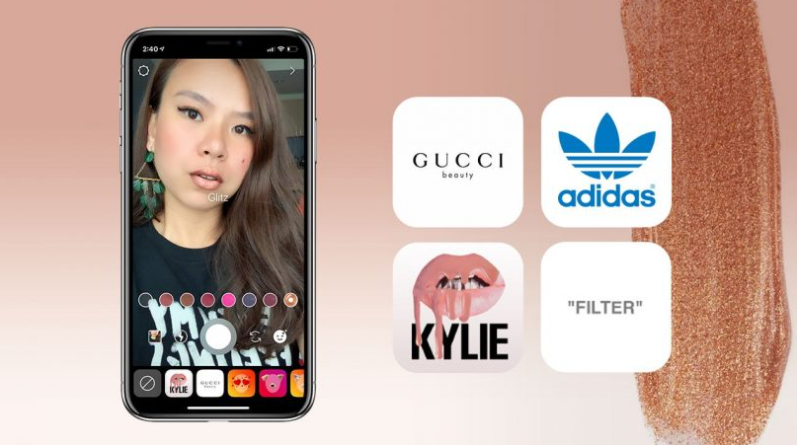 Popular Digital Human Increases Sales
As more digital influencers emerge as a trend, various industries are eager to capitalize on their commercial potential. Augmenting virtual humans in reality assists brands in developing emotional connections with their customers. Imma is Aww Inc's first virtual human and model in Japan, and she has been chosen as the ambassador for Watsons' new carbonated drink "X Soda." When you scan the soda, energies emerge, and a virtual imma appears in the modern city, significantly increasing sales through digital human solutions. There are many more virtual influencers in AR throughout the world than Imma, such as Noonoouri and Ayayi, and Emergen Research believes that the digital human industry would be worth $527.58 billion by 2030, expanding at a 46.4 percent (CAGR) over the previous years.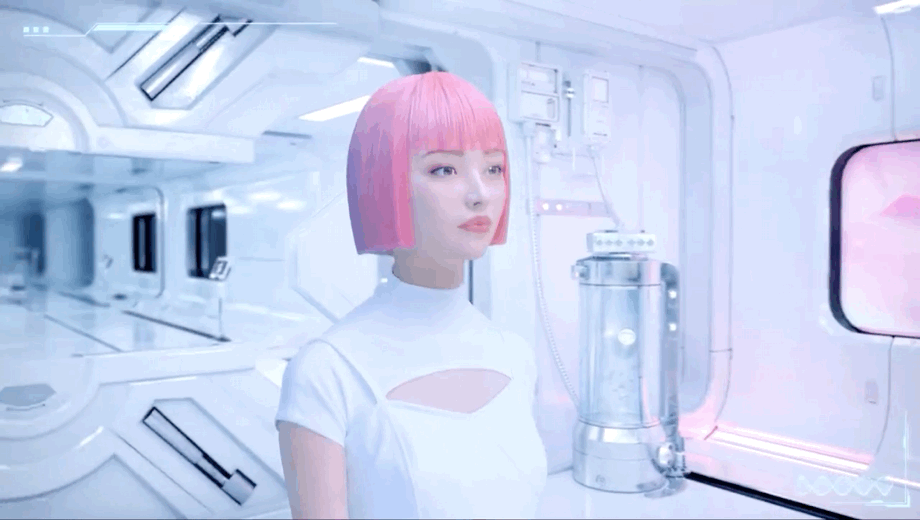 "Try before you buy" Solutions
AR-based marketing materials can not only improve engagement with your audience, but increase likelihood of a purchase. Retailers have implemented augmented reality into their online stores so that potential customers can try things without leaving their homes. More than 60% of shoppers prefer to shop using augmented reality, and 46% of store owners are optimistic about the move to an AR solution. The most popular examples include WebAR, Mini program and AR APP for trying on shoes, accessories, clothes, etc.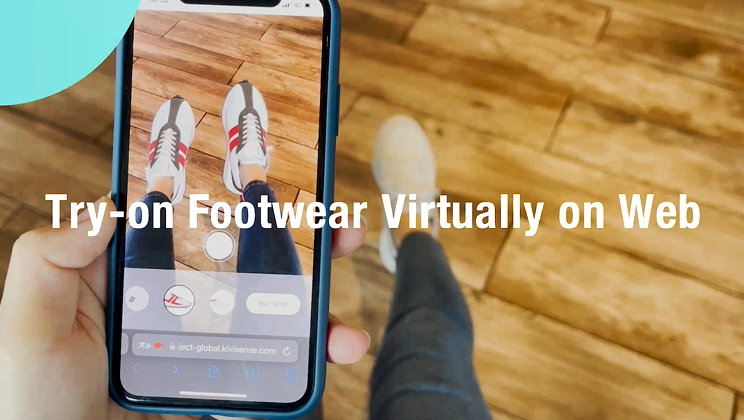 And here's a terrific examples of how we use augmented reality in the fashion industry. Consider your hunt for a new necklace. Looking at other people putting on it and images won't tell you if any of that necklace will look nice on you. However, AR allows you to try on jewelry using only a smartphone camera.
Pomellato made a great decision in this regard. To encourage more users to explore its renowned collection and learn more about the tales behind them, it defies convention by offering customers a seamless purchase experience on its website via omnichannel marketing and immersive AR technology, which they can try on right away. Customers can also use the app's "Virtual Try-on" option to try on new colorful gemstones while out shopping. When buying jewelry in a real store, customers can approach the smart mirror and use its full HD AR display and touch screen capabilities to have a memorable shopping experience.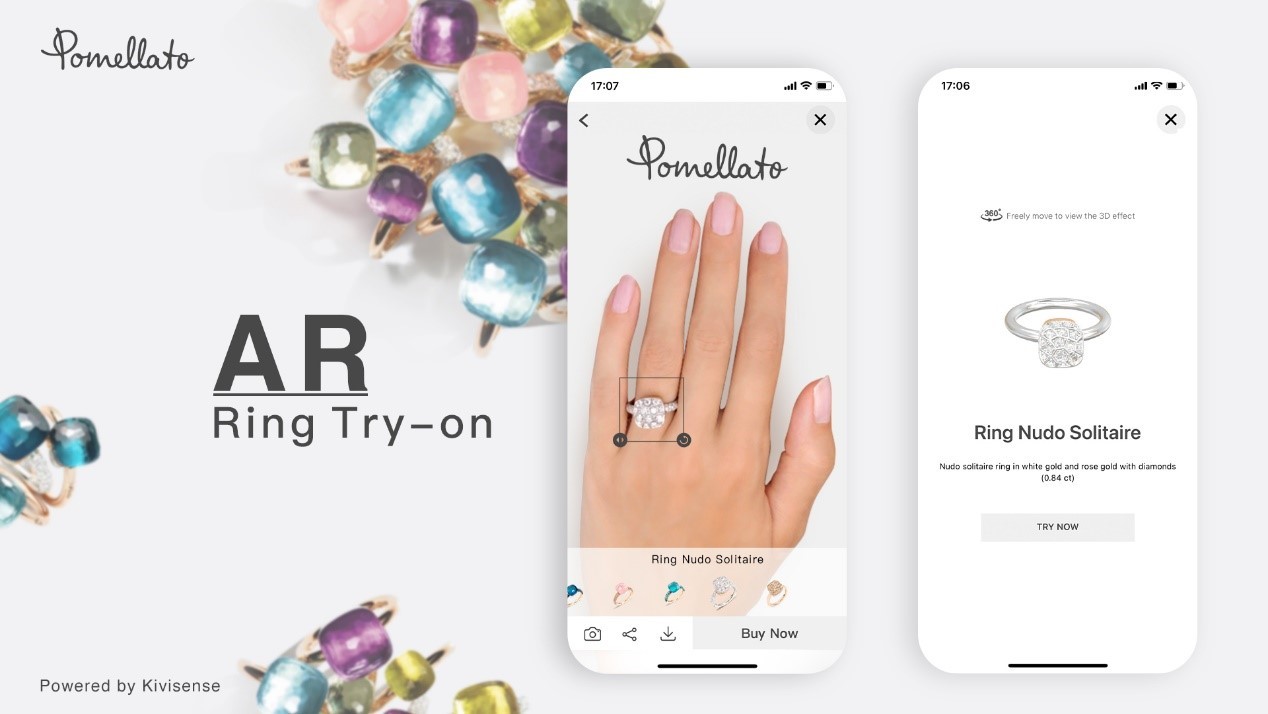 With multiple try-ons, customers can try virtual shoes, accessories, clothes so that they can have a more personalized, visualized experience with the product before purchasing. This also benefits businesses as they can showcase their products on this platform. As a result, companies can achieve higher satisfaction rates and brand loyalty along and enhance engagement.
AR Trend 2023: AR Live Stream Shopping Will Take Off
Live stream shopping, which is already popular in China, is now sweeping the Western globe. To understand live commerce trend, the first place to look is China — where it's projected to grow into $770.70 billion market by 2023. Brands are increasingly using ecommerce applications and social media platforms like Tiktok Live and Instagram Live to promote and sell products. Influencers who show and describe a product usually lead these shoppable live streams. In real time, the audience can ask them questions and interact with them (for example, by asking for each other's opinions). Hosting shoppable live streams has a variety of advantages for marketers, including the possibility to accelerate the selling process.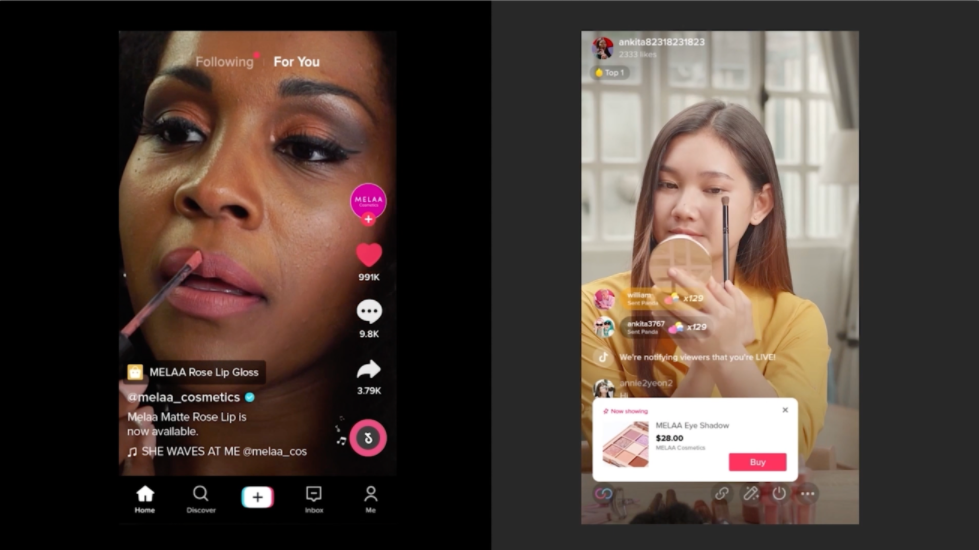 One significant downside, however, is that, unlike visiting a physical store, watching someone demonstrate products over the Internet does not allow customers to try on items. This could change with augmented reality live broadcast shopping. AR technology eliminates the negative parts of internet purchasing, such as product returns, by providing customers with close-contact store experiences wherever they are. Extending this AR functionality to live streams is a logical next step, and it's one we'll certainly see in 2023.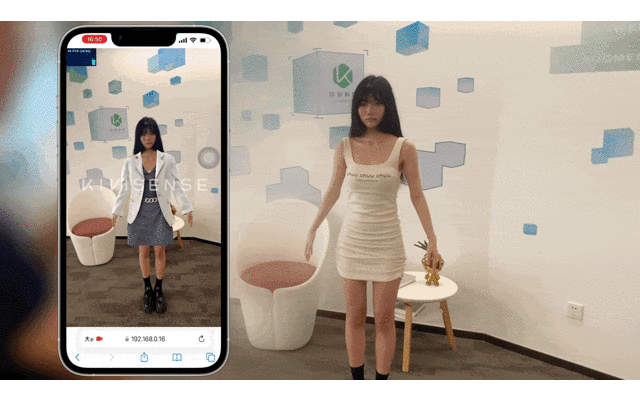 Our augmented reality try-on allows live-streaming platform shoppers to make more informed shopping selections by providing real-time AR trial solutions to try on garments, bags, and accessories, etc.
AR Trend 2023: NFTs Will Not be Limited to Artwork and Face Filters
The metaverse is viewed as the future generation of the internet, as it is where the physical and digital worlds merge. The metaverse is a social technology that allows digital representations of people, to connect with one other in a variety of settings. Whether at work, in an office, attending concerts or sporting events, or even putting on clothes, the metaverse provides a platform for unlimited, interconnected virtual communities as a trend.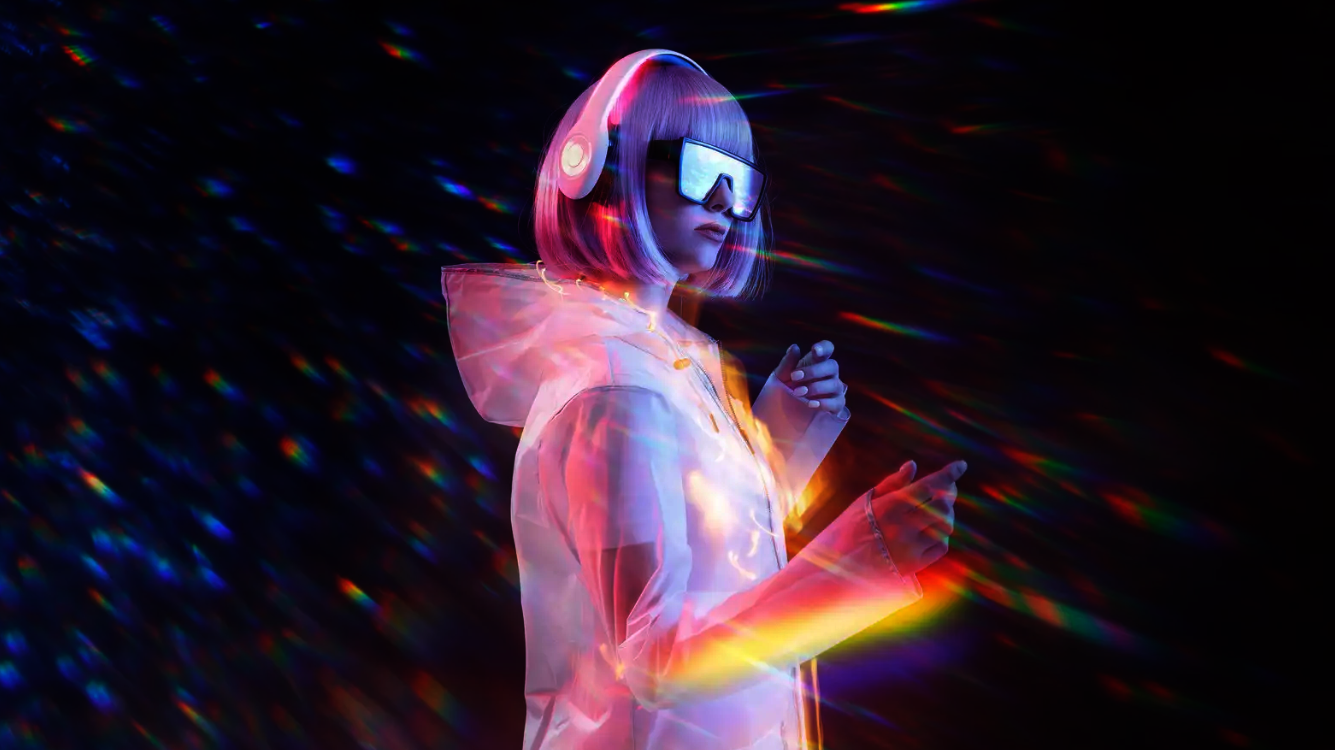 Gartner estimates that by 2026, 25% of the world population will have spent at least one hour each day in the metaverse. Non-fungible tokens (or NFTs) will be important in the metaverse, both in terms of how we get there and, perhaps more importantly, what we can own there. Common digital activities include shopping, collaboration, gaming, education, and social networking. Each of them might make use of AR NFTs.
NFTs, as digital one-of-a-kind assets, represent ownership of one-of-a-kind goods, which can range from digital artwork and limited-edition sneakers to essays or in-game items. Some NFTs include augmented reality features, giving the user a fully immersive experience. For instance, allowing people to perceive a digital object in their surroundings or on their body.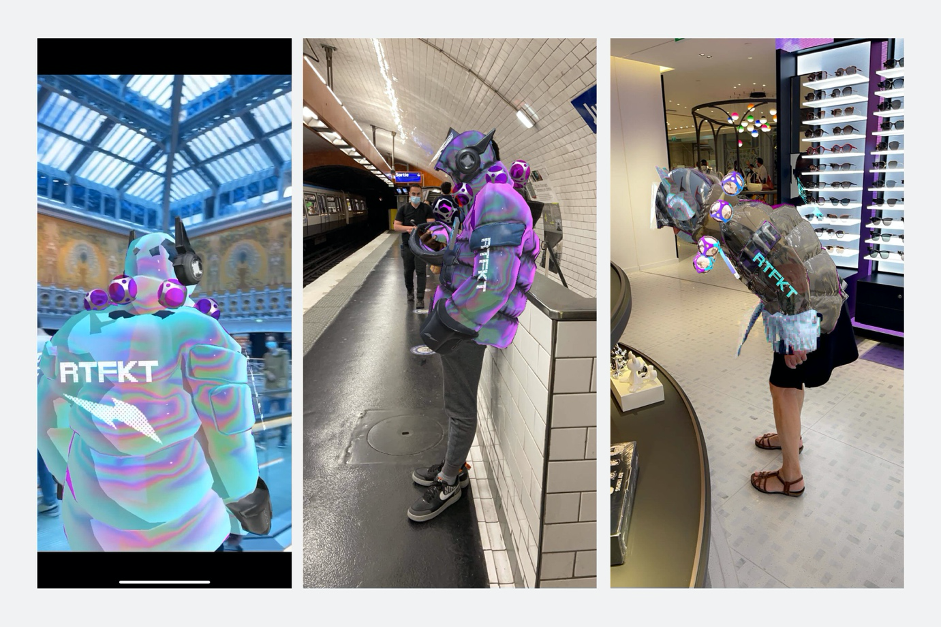 A lot of brands were also experimenting with NFTs. Original Penguin, an American sportswear company, auctioned off eight NFT penguin avatars that users could see in AR before purchasing. Also, Dolce & Gabbana created "Collezione Genesi," an AR wearables NFT collection that brought in about $6 million for the company… If the activity in these spaces is any indication, we may expect more and more brands to launch NFTs in 2023 as the metaverse becomes closer to reality. The metaverse and non-fungible tokens (NFTs) will be critical in the evolution of augmented reality.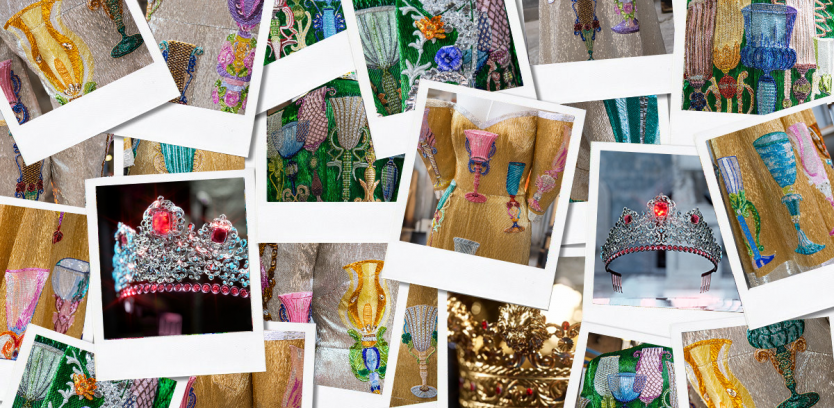 How Can I Integrate AR into My Online Business?
Both today and in the future, AR contains far more promise than just five trends. Marketing and customer service activities may provide a competitive advantage in online buying and e-commerce. Customers can understand which product is ideal for them by allowing them to participate in an interesting and immersive experience before making a purchase.
You may learn more about our AR solutions for your company by contacting our knowledgeable staff at <sales@kivisense.com> or scan the QR code below for further information and a complete walkthrough of all the products and services we offer. Request a demo now!